Walk-in Chiropractors Near Venetian Islands
Walk-in Chiropractor In Miami Beach
$29 CHIROPRACTIC ADJUSTMENTS


FIRST TIME AND EVERY TIME​
    No Appointments
    No Hidden Fees
    Don't Like People Touching Your Neck? That's Cool With Us.
Monday: 
Tuesday: 
Wednesday: 
Thursday: 
Friday:
Saturday: 
Sunday: 
12:00 PM – 8:00 PM
12:00 PM – 8:00 PM
12:00 PM – 8:00 PM

12:00 PM – 8:00 PM

12:00 PM – 8:00 PM

10:00 AM – 6:00 PM

Closed
FIRST TIME AND EVERY TIME
Includes any or all of our chiropractic services during your visit.
Want more info? Fill out the form and we will be in touch.
Don't Want Your Neck Touched? That's Cool With Us.
Ready to feel good again? Let's get cracking!
If you are in pain, whether this is from your legs, neck, or shoulders, or you suffer from migraines and tension headaches, come to SnapCrack, walk-in chiropractors in Miami Beach near Venetian Islands, and be seen by specialists who can help you with whatever you are suffering from.
We can solve many different problems thanks to our expert practitioners who have plenty of experience in helping people with life-limiting pain and conditions. We can figure out what's wrong and treat it quickly, making your life so much easier going forward.
People are often surprised when they realize just what a chiropractor can do. It's true that most of our work concerns back pain, but there is so much more to it than that. The spine is linked to every part of the body, and pain in your joints and muscles could all be down to a misaligned spine.
So, too, could migraines. Stress can be relieved by loosening tension in the muscles, and that is linked to the spine as well. As you can see, a chiropractor can be helpful for many different complaints.
Why Is SnapCrack Different?
SnapCrack is definitely different, and we're different for all kinds of reasons. The first, and one of the most unique things about us, is that we're a walk-in chiropractor clinic near Venetian Islands. This means there is no need to suffer any longer. If you need a chiropractor, come to us and be seen, don't make an appointment for some time in the future when you have to be in pain in between then and now.
There is no need, and we don't think anyone should have to wait if they are in pain; that's why we say you can come to us at any time and be seen.
SnapCrack also understands implicitly just how important it is to listen to our patients. It's by listening and asking the right questions that we can get to the heart of the matter and find the root cause of our patients' issues.
Only by doing this can we truly treat them in the way they need to be treated, which includes our exceptional treatment plans (all of which are bespoke and never 'off the shelf' because we know that each and every patient is unique) and our special follow up chiropractic care. This after-care gives our clients the power to take care of their own health after we have removed their pain and increased their mobility.
Something else that makes SnapCrack different from the rest is that we don't make promises we can't keep. If we can't treat you, or if your treatment is going to take longer than you might have hoped, we're not going to pretend otherwise; we'll lay out all the facts so you can make your choices with the right information, and so you are involved in every element of your treatment. Why would we do anything else?
It's not fair and not right to keep things from our patients, and we are proud to say we are open and honest at every point in proceedings, even if it means we have to tell someone we are unable to treat them.
As mentioned above, it's the root cause of a condition that is most important. Yes, we can treat the symptoms, and yes, that will give the patient relief. However, it is most likely to only be on a short term basis if we haven't also treated the root cause and determined just why the issue is taking place.
This is how we work differently to so many other chiropractors. We aren't interested in quick fixes if they aren't going to last; we want our patients to come to our walk-in chiropractors near Venetian Islands and be happy and healthy for a long time to come.
Walk-In Chiropractors: It's The Way To Go
If you or someone you know is struggling with pain or stress, then suffer no longer. The SnapCrack walk-in chiropractors near Venetian Islands is the solution you need. It's such a useful service that we offer and ensures that if you need help and assistance when it comes to your pain, whether it's a bad back, sore muscles, migraines, stress, stomach complaints, and much more, we can help you sooner rather than later.
We are ready for patients who need us to come to us when they want help, without the need to make an appointment first. Waiting to be treated, waiting in pain and having to suffer, can make the problem feel even worse, even if it's a mental feeling and not a physical one.
We wouldn't let that happen to you; mental health is just as important as physical health, and everything is connected. Come to Miami Beach Chiropractor SnapCrack today and talk to the experts about how we can help you.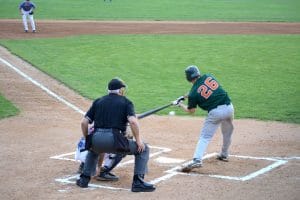 Baseball is a hugely popular sport that many people enjoy. However, injuries can happen while playing the game – whether you are a professional athlete or a novice. The repetitive hitting and throwing motions in baseball put stress on the spine and make players susceptible to strains and back pain. If you notice back pain
Read More »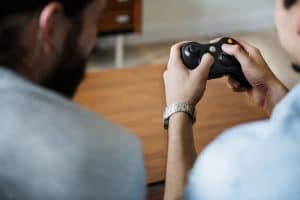 Playing video games is a fun pastime that many people enjoy. However, sitting for long hours can harm your health, particularly when it comes to your spine. Video gaming injuries are becoming increasingly common and include everything from back pain to carpal tunnel syndrome. If you start to experience pain while playing video games, you
Read More »
If you have lower back pain, then you're not alone. Studies show that over half of American adults experience back pain every year. Back pain is a widespread health condition that causes millions of lost workdays every year. Not only can back pain affect your career, but it can also have a significant impact on
Read More »