Walk-in Chiropractor In Hialeah
$39 CHIROPRACTIC ADJUSTMENTS


FIRST TIME AND EVERY TIME​
    No Appointments
    No Hidden Fees
    Don't Like People Touching Your Neck? That's Cool With Us.
Monday: 
Tuesday: 
Wednesday: 
Thursday: 
Friday:
Saturday: 
Sunday: 
12:00 PM – 8:00 PM
12:00PM – 8:00PM
12:00 PM – 8:00 PM

12:00 PM – 8:00 PM
12:00 PM – 8:00 PM

10:00 AM – 3:00 PM
Closed
Find a SnapCrack Chiropractor in Hialeah and the surrounding area by visiting our office. We only charge $29 per visit with no membership needed. If you apply for a $49 Membership, you can get 6 visits per month. In addition, there are no hidden fees, no health insurance hassles, referral fees, or any commitment to long-term treatment packages.
Snapcrack Hialeah Chiropractic Center
Let yourself be adjusted by our knowledgeable physicians at our Hialeah SnapCrack Chiropractic center in just a couple of minutes.
A Hialeah chiropractor near you will be happy to see you whenever you are ready. We know that you might be nervous about asking for a chiropractic clinic's assistance, but when it comes to experiencing acute or chronic pain, back pain, leg pain, or neck pain, you should not hesitate to get help. Our dynamic and professional chiropractors in Hialeah are here for you to offer you pain relief using a wide range of different chiropractic treatments.
But why should you choose us? By constantly improving our performance and staying up-to-date on the latest innovations in the chiropractic field, we can improve your health by alleviating back and spinal misalignments.
Our SnapCrack physicians' goal is to restore your health over the long term, rather than to relieve your symptoms over the short term. Chiropractic treatments should be available to anyone, so we offer affordable treatment costs in order to maintain your optimal health.
Chiropractic Care
Chiropractic adjustment is joint and spine manipulation that helps ease body pain, and it is essential to understand that it is not just for the back. Different parts of the body can be helped through spinal and joint manipulation. An adjustment can relieve pain, correct your body's alignment and improve your overall function.
At your first visit, our chiropractors discuss your medical history and perform a physical exam. Then a chiropractor develops a treatment plan based on your symptoms, exam findings, and the results of tests. Moreover, they may recommend other therapies along with chiropractic, including electrical muscle stimulation, icing or heat therapy, massage, and advice on nutrition or diet.
After all, a chiropractor's main goal is to reduce and relieve pain. An extensive educational background helps a chiropractor diagnose and treat a wide range of conditions. If you are experiencing movement issues or pain in your spine, joints, or pelvis, we recommend you reach out to our team of hand-picked physicians. SnapCrack Chiropractic techniques are always performed according to the patient's pain tolerance and physical capacity, providing them with many health benefits.
If your condition requires chiropractic treatment, we are here to help. Some conditions we treat are:
Chronic pain (back pain, leg pain, neck pain, or joint pain)
Whiplash
Sports-related injuries
Migraines and tension headaches
Digestive issues (including, but not limited to fibromyalgia)
Sciatica
Physical therapy after an auto accident
Rotator cuff injuries
Carpal tunnel syndrome
The Most Common Chiropractic Services
Whether you suffer from sports injuries or were involved in an accident, learn about our chiropractic services and get back to your previous quality of life as soon as possible.
Decrease Your Sciatica Pain
Sciatica pain is typically caused by the irritation, inflammation, pinching, or compression of a nerve in the lower back. The most common cause is a herniated or slipped disk that causes pressure on the nerve root.
If you want to find more information on how to reduce your lower back pain, do not hesitate to contact us. An experienced SnapCrack chiropractor will perform a customized chiropractic treatment that can help you.
Arthritis & Similar Medical Conditions
Arthritis is the swelling and tenderness of one or more joints. The main symptoms of arthritis are joint pain and stiffness, which typically worsen with age. It is proven that people with arthritis and similar medical conditions find help in the chiropractic specialty. We use techniques and personalized plans that reduce arthritis symptoms and promote the body's healing ability.
Feel free to contact us if you or a family member has arthritis to discuss how we can help you.
Spinal Adjustments & Natural Pain Management
According to the U.S. National Institute of Health, about 12 percent of Americans suffer from migraines. Migraines cause intense throbbing pain on one side of the head and sensitivity to light and sound.
Spinal adjustments are one of the most effective methods for alleviating headaches and releasing stress on the nervous system. Our chiropractic care may be the ideal alternative treatment for your pain and stress tension.
If you are dealing with severe migraines, get in touch with us right away and enjoy our hassle-free services. Everyone who visits our Hialeah chiropractor center near Doral feels more comfortable and relaxed afterward because we offer a complete chiropractic service that starts the second you come through our doors.
Reduce Inflammation
Choosing one of our chiropractors is the best choice you could ever make in treating chronic inflammation.
Inflammation is the leading cause of most lower back pain, tension, or neck pain. Moreover, the cervical manipulation services offered by SnapCrack have been proven to alleviate neck pain and improve the health of our patients.
Mobility Services
Chiropractic adjustments used by SnapCrack significantly improve mobility and speed up the recovery process after you have suffered an injury. Our doctors use techniques that increase a wide range of motion and flexibility. Additionally, our methods are perfect for your entire family so that you can schedule an appointment at any time.
Treatment Without Side Effects
Compared to traditional prescription medication or surgery, spinal manipulation helps the body heal itself while increasing mobility and alleviating pain. Our chiropractic treatment is an ideal natural alternative to conventional medical practices such as drug prescription or surgery.
Our Services
We have been practicing chiropractic for many years and have great experience in the field. We have improved the lives of hundreds of people by giving them the best services available on the market. Whether you are hoping to rehabilitate your body, find pain relief, or improve your general wellness, we have solutions that can help you. Our specialists work with athletes, sports injuries, slip-and-falls, auto injuries, disc injuries, and many more. No matter your condition, you do not have to feel pain anymore. At SnapCrack, we are here to listen to all your needs, resolve your pain, and stabilize your body.
We understand pain and injuries so we offer cutting-edge technology to treat sports-related injuries, disc conditions, and chronic pain. We achieve optimal results and safety by combining the most advanced chiropractic technologies.
Our SnapCrack chiropractors will start by setting up a customized treatment to ensure the fastest recovery time, allowing our patients to get back to their normal daily routine as fast as possible. Get in touch with us and get back to your old self as soon as possible!
Bear in mind that if you opt for one of our SnapCrack Chiropractic services, you will benefit from affordable prices. Furthermore, you will have access to SnapCrack fitness and wellness events in Hialeah, Florida. No appointment needed and no wait policy are some of the top features of our chiropractic care services.
The Crack
This adjusting technique enhances joint mobility and minimizes aches and discomforts in the spine. This is the most commonly used adjustment technique worldwide.
If you wonder why you hear the cracking noise once the chiropractor adjusts your spine, this is due to gas escaping from the joint capsule. This generally feels great in most patients, and the sound is the sign that the internal pressure has been released. Our chiropractors are looking for restricted movements in the spine and can adjust it to produce improved movement. They feel and test the joints they are performing treatments on before and after the adjustment is performed to ensure that proper motion is restored.
Usually, chiropractic adjustments are the primary treatment that will be performed, while supplemental treatments will be applied based on the patient's specific case.
The Click
This inѕtrumеnt аdjuѕting tесhniguе is a gentle adjustment option offered in Chiropractic care that can be described as clicking the vertebrae in place rather than cracking. This is performed using a hand-held instrument. The doctor uses a hand-held instrument that applies a quick and low-impulse force to several points on your vertebrae.
Data shows that the activator device (chiropractor clicker) is about as effective as traditional or diversified alignment techniques. While more studies are underway about this treatment style, most experts agree that the only way to experience real results is to visit a doctor trained in this specific method. It is said to provide the same amount of force as hands without twisting and turning the patient's body.
If you opt for this method, you will lay face down, and our chiropractor will work the tissue around problem areas by tapping the device.
The Drop
The drop technique is a comfortable way for many people to experience the benefits of chiropractic adjustment. Also known as the Thompson drop-table technique, this method boosts the spine adjustments using a drop table. The doctor applies a quick thrust simultaneously as the elevated segment of the table gently drops. There is no cracking or popping noise, but you will feel great after the adjustment.
To help release tight joints, with minimal force, the drop technique uses a special feature on certain chiropractic benches, which are spring-loaded cushions. While you lie on the bench, a cushion under the problem area is set to meet your weight and raised slightly. Our professionals then contact the restricted joint and apply a quick impulse in the right direction to correct the joint movement. Then the cushion is set to drop as the doctor performs the treatment.
Vitamin Injections
According to the Linus Pauling Institute, our bodies can only absorb 200-500mg of vitamin C at one time when taken orally. If given intravenously or intramuscularly, your body can absorb a much higher amount. SnapCrack Chiropractic offers our clients Snap Boost intramuscular vitamin injections. The different cocktails of vitamins and minerals boost health with rejuvenating effects and improve lifestyle. We offer intramuscular injections that are safe, effective, and leave you feeling great.
For example, NAD + (Nicotinamide Adenine Dinucleotide) can help reduce your anxiety and stress, reduce inflammation, boost energy, improve cognitive function, and improve memory, concentration, and mental clarity. NAD+ occurs naturally in the body and plays a major role in the process of creating energy and mitochondrial function.
Contact SnapCrack Hialeah Chiropractic office and try out our Snap Boost vitamin injections, a sure receipt of rejuvenation effects and lifestyle improvement.
Contact a Chiropractor in Hialeah
Most people do not realize that chiropractic has been around for more than 100 years in the United States. Over 50,000 chiropractors are licensed in every state and the practice is recognized worldwide, treating patients by focusing on their pain or treating the problem instead of just covering up the symptoms.
Unlike conventional medicine, which focuses on treating diseases once they occur, our chiropractors emphasize improving your health to reduce the risk of pain and illness. Our main goal is to help you achieve better health without taking drugs or going through surgery.
At SnapCrack, you will be in a cozy place whether you opt for chiropractic care, massage therapy, or physical therapy. Our SnapCrack doctors and therapists are well-qualified licensed professionals dedicated to treating both children and adults in a customized manner. If you or a family member is looking for a caring chiropractor, look no further than SnapCrack.
Do not hesitate to visit our office in Hialeah:
SnapCrack Chiropractic – Hialeah
755 E 49th St
Hialeah, FL 33013
United States
You can also reach out via email at info@snapcrack.com. We will answer all your queries and provide you with detailed information regarding our services and membership programs.
Hours:
Monday – Friday 12:00 PM – 08:00 PM
Saturday 10:00 AM – 03:00 PM
Sunday: Closed
Locations:
SnapCrack Chiropractic – Miami Beach
SnapCrack Chiropractic – South Miami
SnapCrack Chiropractic – Coral Gables
SnapCrack Chiropractic – Hialeah
FAQs in Chiropractic Care
Do chiropractors actually adjust anything?
It is well known that chiropractic adjustment is not just for the back. Different parts of the body can be helped using spinal and joint manipulation. An adjustment is proven to relieve pain, correct your body's alignment and improve your overall function.
Are all patients adjusted the same way?
Each patient's care is unique and therefore customized to meet their specific condition and needs. Your chiropractor will modify adjustments based on your size, weight, age, and health condition.
Do adjustments hurt?
Chiropractic manipulation is a highly controlled procedure that rarely causes discomfort because minimal force and gentle pressure are used. Drinking plenty of water, using an ice pack, and engaging in light stretching after your first visit can help ease any discomfort and promote healing.
We are a dynamic, professional, expert chiropractor in Hialeah near Doral, and we can offer you pain relief via a wide range of different chiropractic treatments. There is no reason to wait.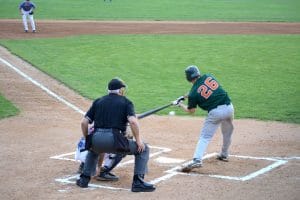 Baseball is a hugely popular sport that many people enjoy. However, injuries can happen while playing the game – whether you are a professional athlete or a novice. The repetitive hitting and throwing motions in baseball put stress on the spine and make players susceptible to strains and back pain. If you notice back pain
Read More »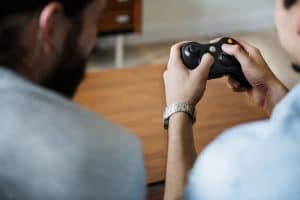 Playing video games is a fun pastime that many people enjoy. However, sitting for long hours can harm your health, particularly when it comes to your spine. Video gaming injuries are becoming increasingly common and include everything from back pain to carpal tunnel syndrome. If you start to experience pain while playing video games, you
Read More »
If you have lower back pain, then you're not alone. Studies show that over half of American adults experience back pain every year. Back pain is a widespread health condition that causes millions of lost workdays every year. Not only can back pain affect your career, but it can also have a significant impact on
Read More »
FIRST TIME AND EVERY TIME
No Wait Policy!
Includes any or all of our chiropractic services during your visit.
Don't Want Your Neck Touched? That's Cool With Us.
Want more info? Fill out the form and we will be in touch.
Ready to feel good again? Let's get cracking!
FIRST TIME AND EVERY TIME
No Wait Policy!
Includes any or all of our chiropractic services during your visit.
Don't Want Your Neck Touched?
That's Cool With Us.
Ready to feel good again? Let's get cracking!
Want more info? Fill out the form and we will be in touch.