$29 CHIROPRACTIC ADJUSTMENT
Chiropractors for Back Pain Relief - $29 Chiropractic Services
Experiencing bouts of intense pain could happen to any of us at any time. Whether we've suffered a sports injury or have been a little lax in our heavy-lifting techniques, we could find ourselves calling our doctor for solutions to our agony. Chiropractic care is an incredibly appealing option for many, as you don't have to ask for your doctor's permission and the treatment actively targets the source of the pain. If you have been enduring sharp, tingling or throbbing pains in any part of your body, here is what our chiropractic services at SnapCrack can offer you.
How Can Back Pain Relief Chiropractic Care Help Me?
Pain relief chiropractic care is famous for its very visceral noises during the process of manipulating and maneuvering the body. The snaps, pops, and cracks are the result of trapped air pockets and loosening any tight parts of the body. This method of realignment and massage helps those who have issues with their joints, ligaments, tendons, and muscles.
This hands-on approach makes it ideal for those who are looking to reduce pain in the body. This physical spinal manipulation is helpful for those who are looking to heal after a strain or injury. Even trauma to the body as a result of impact injuries, repetitive stress injuries and other strained muscles can be aided with this method of treatment. 
FIRST TIME AND EVERY TIME
Includes any or all of our chiropractic services during your visit.
Want more info? Fill out the form and we will be in touch.
Don't Want Your Neck Touched? That's Cool With Us.
Ready to feel good again? Let's get cracking!
Sciatic Nerve Pain Relief with Chiropractic Care
Sciatic pain is described as pain that originates from the lumbar spine and radiates down into one or both legs. Sciatica pain is most known for its debilitating pain that can also be described as numbness, tingling, or weakness in the legs or feet. If you experience chronic low back pain or hip pain due to sciatica, visit your nearest SnapCrack location today. At SnapCrack, you can walk-in anytime we are open to see a chiropractor for sciatica nerve pain relief and take on the rest of your day pain-free.
What happens when I get there?
When you first meet your chiropractor, you won't be massaged or maneuvered without a short examination first. This will help to ensure that your physical condition is fully assessed prior to providing manipulation therapies that may aggravate an existing condition. Our experienced chiropractors can assess your posture and take on information about what types of pain you are experiencing. This allows them to provide their professional advice on the chiropractic services you should receive to optimize your pain relief.
While this method is very hands-on, it is non-invasive. Those who are suffering from persistent pain may be worried about the prospect of surgery or having to go to a hospital for prolonged treatment. While only your doctor can tell you to what extent you will need surgery, you can rely on the chiropractic treatment that we offer being a soothing and simple method of chiropractic adjustment.
It will also see you ideally avoiding pharmacological treatments altogether. It is not wise to use anti-inflammatories or other pain medications to numb consistent aches, particularly in the case of lower back pain or sciatica pain. These become a crutch, rather than a solution to the problem. In fact, since 2017 it has been recommended that methods such as chiropractic therapy and physical therapy should be prioritized before drugs.
If you have pain in your arms, legs, elbows or indeed any other part of your body, don't rule yourself out as needing treatment and help from our chiropractic team. It's important to remember that the spine acts as the main hub for our nervous system, and so problems in our extremities may originate from our spine. If you are experiencing neck pain, our neck pain relief chiropractors are highly experienced in cervical manipulation to reduce inflammation and pain. 
The aim of your sessions with your chiropractor is to reduce the pain you are experiencing on a daily basis. A combination of the alignment and manipulation are designed to improve the comfort in and around your spine. Our dedicated chiropractors will be helping you to return to normal life – whatever that looks like for you. They will take into account your hobbies and general lifestyle and aim to get you back to that condition.
When it comes to issues such as lower back pain, it is important that you consult your doctor about ways to solve your ongoing symptoms. However, chiropractic therapy has been recommended as a first-port-of-call to reducing and removing this type of pain. You also do not need to consult your doctor first before seeing our chiropractors, so walk into your nearest SnapCrack location to see a lower back pain relief chiropractor as soon as possible. A trustworthy chiropractor will give you a consultation to better understand your problem so they can solve it effectively. Your pain treatment begins in your chiropractor's hands.
A natural way of healing.
Recent studies have shown that turmeric can also help with lower and upper back pain. Curcumin has the potential to reduce inflammation and discomfort associated with Spinal cord injuries, Sciatic nerve injuries, and back pain related to herniated disks. Research has shown that using turmeric for inflammation may target flare-ups and painful issues with lower and upper back pain. By reducing the body's natural inflammatory response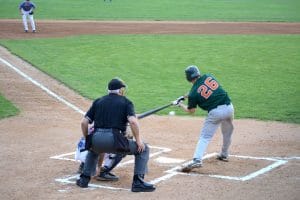 Baseball is a hugely popular sport that many people enjoy. However, injuries can happen while playing the game – whether you are a professional athlete or a novice. The repetitive hitting and throwing motions in baseball put stress on the spine and make players susceptible to strains and back pain. If you notice back pain
Read More »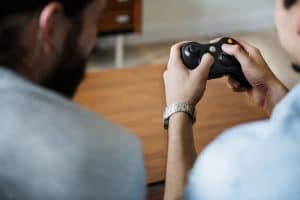 Playing video games is a fun pastime that many people enjoy. However, sitting for long hours can harm your health, particularly when it comes to your spine. Video gaming injuries are becoming increasingly common and include everything from back pain to carpal tunnel syndrome. If you start to experience pain while playing video games, you
Read More »
If you have lower back pain, then you're not alone. Studies show that over half of American adults experience back pain every year. Back pain is a widespread health condition that causes millions of lost workdays every year. Not only can back pain affect your career, but it can also have a significant impact on
Read More »