SNAPCRACK CHIROPRACTIC
for Lower Back Pain at SnapCrack
$29 Chiropractic Treatment


for Lower Back Pain at SnapCrack
Got pain in your lower back?
Looking for a treatment that's fast and hassle-free?
Then SnapCrack Chiropractic is for you. If you want hassle-free chiropractic adjustments for $29 the first time and every time, then simply walk in and see a chiropractor for lower back pain. At SnapCrack Chiropractic:
There's no need for an appointment
There are no hidden fees
If you don't like having your neck adjusted, we're cool with that.
Our treatment options are:
Fast: If you're looking for ways to skip long waiting times to be seen, then you'll love our no-wait policy.
Effective: We customize your treatment so that you get the adjustment that you need for real pain relief.
Affordable: With no hidden fees, at SnapCrack, you get what you pay for, with no sneaky costs added on at the end.
FIRST TIME AND EVERY TIME
Includes any or all of our chiropractic services during your visit.
Want more info? Fill out the form and we will be in touch.
Don't Want Your Neck Touched? That's Cool With Us.
Ready to feel good again? Let's get cracking!
Chiropractors for Lower Back Pain and Sciatica
Low back pain can be uncomfortable, but sciatica can be debilitating. Sciatica typically occurs due to compression of the sciatic nerve. Sciatic pain is usually described as acute low back pain that radiates down one or both legs. If you are fed up with dealing with sciatica pain and need a fast solution, walk in to a SnapCrack location near you today! A local chiropractor will adjust your lower back the way you want it to help realign your spine and relieve the compression on your sciatica nerve so that you can live a pain-free life.
Low Back Pain and Chiropractic Care at SnapCrack
We pride ourselves on being the hassle-free chiropractic treatment center that has been designed to fully cater to the fast pace of modern life. Not everyone has the time to wait for an appointment. That's why our team of hand-picked chiropractic physicians are so dedicated to our no-wait policy. The goal is to get you treated as quickly as possible so that you can remain free of the discomfort of lower back pain. We can help to boost your energy levels, encourage fresh vitality, and get your body functioning more effectively. If you're ready to start feeling good again, then choose from the following treatments and let's get cracking!
A manual adjustment with a cracking sound that leaves you feeling amazing!
This is the single most popular form of chiropractic treatment in the world. That's not really a surprise since it's incredibly effective when it comes to tackling pains of all kinds. It's particularly useful when it comes to treating low back pain, and you'll be getting that satisfying cracking sound as your joints get that painful pressure eradicated. This is a treatment that requires some moderate pressure and thrust from your chiropractor, and the results can be life-changing.
Back doesn't сrасk? Our drop tаblе has your back!
Not everyone likes the intensity of The Crack, which is why The Drop is one of our most popular types of spinal manipulation. For low back pain, you can't go wrong with The Drop. Using a Thompson Drop Table, we elevate the part of your back that needs treatment. The elevated section then drops, and your chiropractor exerts a mild pressure at the same time. For spinal adjustments, it's hard to beat the effectiveness of The Drop. As well as being highly precise and incredibly effective at treating low back pain, it's also a lighter type of treatment than The Crack.
Nо сrасk, no drор? The click will do thе triсk!
This is the most gentle form of chiropractic treatment available, and it's amazing for treating low back pain. This gentle type of adjustment uses a handheld instrument that applies a fast, low-impulse pulse in quick succession along the key points of your vertebrae. This gently aligns your spine, meaning very fast relief from your pain or discomfort. The Click offers a precise and gentle treatment that is one of the most effective methods for alleviating pain in the low back.
First Time Visit to SnapCrack
If it's your first time getting chiropractic manipulation for low back pain at SnapCrack, then you're in for a few surprises. A visit to one of our chiropractic centers is an experience that you'll never forget! Not only will you be able to get the type of treatment that you need, but you'll also be able to get it when you want it and how you want it. That's because all of our facilities provide:
An in-and-out service
A no-wait policy that means you are always seen promptly
A relaxing environment that is casual and calming
Hand-picked, friendly, courteous, and experienced chiropractors and attendants
No insurance or referral hassles
At SnapCrack, we offer the ultimate in modern care for those that are suffering from low back pain.
No Insurance Needed at SnapCrack Chiropractic
At SnapCrack, we don't complicate our service with insurance. That's right! You can actually get medical treatment without the nightmare-inducing hassle of dealing with insurance companies. That's because our prices are set and kept low. We believe that everyone should have access to affordable chiropractic treatment because we know that a life lived in pain is a torment that can be easily avoided. Whether you've got the biggest and best insurance policy in the country or you don't have health insurance at all, you can still walk straight into SnapCrack Chiropractic and get the treatment that you need for only $29 without the hassle.
With a focus on providing immediate treatment whenever you need it, SnapCrack should be your first port of call when your low back pain is becoming intolerable. Don't worry about making an appointment. Just make it through the door, and we'll take care of the rest.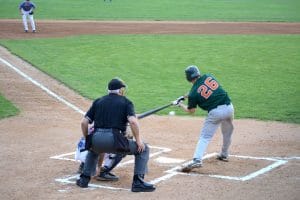 Baseball is a hugely popular sport that many people enjoy. However, injuries can happen while playing the game – whether you are a professional athlete or a novice. The repetitive hitting and throwing motions in baseball put stress on the spine and make players susceptible to strains and back pain. If you notice back pain
Read More »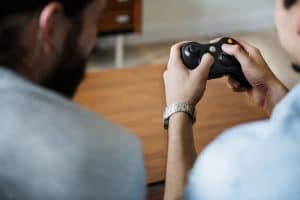 Playing video games is a fun pastime that many people enjoy. However, sitting for long hours can harm your health, particularly when it comes to your spine. Video gaming injuries are becoming increasingly common and include everything from back pain to carpal tunnel syndrome. If you start to experience pain while playing video games, you
Read More »
If you have lower back pain, then you're not alone. Studies show that over half of American adults experience back pain every year. Back pain is a widespread health condition that causes millions of lost workdays every year. Not only can back pain affect your career, but it can also have a significant impact on
Read More »