SNAPCRACK CHIROPRACTIC
$29 Chiropractic Adjustments for Sciatica
Chiropractic Care for


for Sciatica Pain
Sciatica is an incredibly painful condition that can stop you from participating in all of your usual daily activities, and can affect many areas of your body, making it difficult to find the right treatment.
Sciatica originates when the sciatic nerve, which runs from your hips to your feet, becomes inflamed, causing back pain and other negative symptoms. If you have sciatica pain, you should consider seeking chiropractic care as this can help to relieve pressure on your nervous system and promote bodily healing. For more information about sciatica, how to spot it, and what you should do if you believe you have this issue, find out below of what to expect and how SnapCrack's unique chiropractic treatment can help you.
What are the sciatica symptoms?
Sciatica can affect one or more areas of the body, and these areas include your hips, back, legs, and toes, which may be in pain or feel weak or numb.
Other symptoms that you may feel include a tingling sensation similar to numbness. You may also struggle to move your legs or other lower limbs such as your feet, find it difficult to stand and carry out normal activities in your daily routine, and you may have regular pain on one side of your body only.
However, if you only have back pain, this is not likely to be sciatic pain and could be another medical condition, such as a trapped nerve or repetitive strain.
FIRST TIME AND EVERY TIME
Includes any or all of our chiropractic services during your visit.
Want more info? Fill out the form and we will be in touch.
Don't Want Your Neck Touched? That's Cool With Us.
Ready to feel good again? Let's get cracking!
What causes sciatica nerve pain?
Sciatica can be caused in the short-term by conditions such as pregnancy, as this can put pressure on the sciatic nerve and cause the sudden pain that you may be feeling.
Sciatica can also be caused by degenerative disk disease, which occurs when the disks between the vertebrae break down, leaving the vertebrae vulnerable to wear and thereby inflaming the sciatic nerve.
Your sciatica low back pain may also be caused by Lumbar Spinal Stenosis, which is when the spinal canal in the lower back narrows, leading to back pain and pressure forming around the sciatic nerve, which can be the cause of pain.
Back pain may also originate from a lack of exercise or from being overweight, which are all symptoms that can make back pain worse for sufferers, and which can be easily remedied if needed.
Can a Chiropractor Help with Sciatica?
49%-70% of people have lower back pain during their lifetime, meaning that it is vital that you get the medical care that you need to recover, of which chiropractic care is one of the best. Sciatica can be extremely serious and can prevent you from performing your regular daily tasks, such as walking, standing, and lifting, and therefore, it is vital that you seek treatment from a chiropractor for sciatica pain as soon as possible.
Many GPs and doctors will recommend or refer you to a chiropractor to relieve the pain that you are experiencing and help you to recover naturally. Not only this, but chiropractic care can be performed alongside more traditional treatments such as medicines like anti-inflammatories, ensuring that there is a high chance of your prompt recovery and rehabilitation from sciatic nerve pain.
Chiropractic care can help you to reduce your pain from sciatica, and these include chiropractic care. Chiropractic treatment can be useful for treating sciatica by realigning the spine to reduce the pressure on the sciatic nerve by creating space between the vertebrae of the back. Not only this, but spinal manipulation is good for the ongoing symptoms of sciatica as it helps to promote the body's natural healing mechanisms to naturally heal the body and pain in the back, legs, hips, and feet.
At SnapCrack, we can help you to get the sciatica chiropractic adjustments that you need with our specialist facilities, with hands-on techniques such as the crack and the drop helping with your spinal adjustment and the relief of pressure on your nervous system. If you want a friendly and relaxing environment in which to get chiropractic treatment for Sciatica, find out more about the sciatica chiropractic treatment techniques that we provide here, and what they can do to ease your shooting pain and other symptoms, as well as to manage your pain during the process of your recovery successfully.
Sciatica can be a severe condition that can have a great impact on your daily life and your career, as well as leaving you in a large amount of pain and discomfort. Then, it is important that you know what to look for in sciatica so that you can receive the right care as quickly as possible. Luckily, chiropractic care can help you to make a full recovery quickly from sciatica and can help you to manage the pain while you are recovering. Simply get in touch on our website to see what we can do to treat your individual condition, allowing you to get back onto your feet as soon as possible.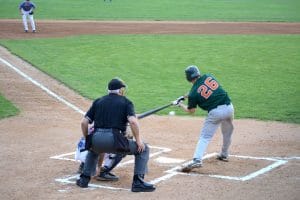 Baseball is a hugely popular sport that many people enjoy. However, injuries can happen while playing the game – whether you are a professional athlete or a novice. The repetitive hitting and throwing motions in baseball put stress on the spine and make players susceptible to strains and back pain. If you notice back pain
Read More »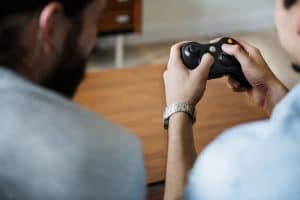 Playing video games is a fun pastime that many people enjoy. However, sitting for long hours can harm your health, particularly when it comes to your spine. Video gaming injuries are becoming increasingly common and include everything from back pain to carpal tunnel syndrome. If you start to experience pain while playing video games, you
Read More »
If you have lower back pain, then you're not alone. Studies show that over half of American adults experience back pain every year. Back pain is a widespread health condition that causes millions of lost workdays every year. Not only can back pain affect your career, but it can also have a significant impact on
Read More »