Walk-in Chiropractors in South Miami Near Kendall
Walk-in Chiropractor In South Miami
$29 CHIROPRACTIC ADJUSTMENTS


FIRST TIME AND EVERY TIME​
    No Appointments
    No Hidden Fees
    Don't Like People Touching Your Neck? That's Cool With Us.
Monday: 
Tuesday: 
Wednesday: 
Thursday: 
Friday:
Saturday: 
Sunday: 
12:00 PM – 8:00 PM
12:00 PM – 8:00 PM
12:00 PM – 8:00 PM

12:00 PM – 8:00 PM

12:00 PM – 8:00 PM

10:00 AM – 6:00 PM

Closed
FIRST TIME AND EVERY TIME
Includes any or all of our chiropractic services during your visit.
Want more info? Fill out the form and we will be in touch.
Don't Want Your Neck Touched? That's Cool With Us.
Ready to feel good again? Let's get cracking!
After a hard day at work, it can seem like the best idea in the world is a massage. A massage, however, does not address the compounding pressure you put on your spine on a day-to-day basis. For that, you need professional chiropractors to help you adjust your spine so that you can enjoy greater mobility and circulation, not to mention a marked decrease in back or neck pain.
With no appointments needed and walk-in visits welcomed, you can easily enjoy a chiropractic session with one of our team members whenever you're looking for a South Miami chiropractor near Kendall, Florida.
Customized Care to Suit Your Needs 
Every body needs meticulous care, which is why we offer a variety of services to aid your unique issues. Choose from The Crack, The Drop, and The Click, and you will be able to invest in the right adjustment option for your body.
The Crack
The Crack works to improve your joint mobility while at the same time minimizing and aches or pains related to the spine. It is based on the most common adjustment technique in the world and has been helping those with their back and neck pain for generations. It is named after its characteristic "crack," which is really just a movement that allows the nitrogen and other gases in our body to be released through the membrane. Your adjusted joints will feel instant relief, and your pain will dissipate.
The Drop
For a gentler adjustment, we have The Drop. The Drop uses a spinal adjustment drop table to provide gentle thrusts to align the spine. You won't hear a crack or a pop like you will with The Crack, but the effect is felt just the same. Perfect for those whose joints are weaker or who need a gentler touch, The Drop provides effective adjustment without any of the twisting positions that can be harsh to some.
The Click
Another gentle technique offered by our chiropractors is The Click. It can be best described as "clicking" the vertebrae back into place, rather than cracking it in the process. It is done with a hand-held instrument and uses a gentle, low-impulse force at areas of pressure in your spine. It uses precision and a gentle touch to improve your spine's alignment and reduce aches and pains without evoking your body's protective response (that commonly happens with The Crack).
The Benefits of Chiropractic Care
There are so many great benefits of chiropractic care.
Increased Mobility
If back or neck pain has inhibited you from living your life to its absolute fullest, chiropractic spinal adjustments can be the perfect solution. You don't need to be blinded by pain either to enjoy the power of spinal adjustments. Even general aches and pains, especially if they are focused on your back or neck, can be improved by a walk-in visit.
Increased Circulation
Increase circulation and blood flow throughout your body with a single session with us. The spine is home to a lot of very important nerves and improving alignment can improve circulation throughout your body.
Decreased Back and Neck Pain
The biggest reason why people in Kendall visit us for their chiropractic care is because of back or neck pain. Even just a general unease or pressure can be very distracting when you are taking care of your kids or sitting at your desk at work. With spinal adjustments, this pain can go away entirely.
Effective Method to Ease Sciatica
Spinal adjustments can also help with those who experience frequent pinched nerves or sciatica. Let your chiropractor know beforehand so that we can use the most effective treatments for your needs.
A Completely Casual Environment, With No Pressure from Us
We care about your comfort levels, and not just during your treatment. We want you to feel relaxed as soon as you walk through the door. We also understand that chiropractic care might be a little intimidating for a first timer. We will do everything we can to talk you through your options and put you at ease, as well as offering mild, moderate, or gentle treatment techniques suited to you.
We also respect any specific requests you may have—if you don't want us to touch your neck, that's cool with us.
No Insurance Needed
You don't need to worry about having an extensive insurance policy, or any health insurance at all. Our treatment is $29, with or without insurance.
Want to Visit Us More? We Offer Memberships
If you love your experience with us, we highly recommend the membership, which will allow you to enjoy six chiropractic sessions per month and a discount on all of our vitamin boosts. This way, you can see us more than once a week and will be able to enjoy a vitamin injection booster for just $19 instead of the non-member price of $35.
We here at SnapCrack are committed to providing the people of Kendall a hassle-free experience. Getting chiropractic care should not be complicated. It should be as easy as dropping by after a hard day at work. With a stellar team of chiropractic physicians and a no-wait policy, you can enjoy an incredible experience every time.
We want you to feel good again, and our goal is to make the process as painless as possible. Feel great inside and out with our full range of options and enjoy our services whenever you feel like you need a boost.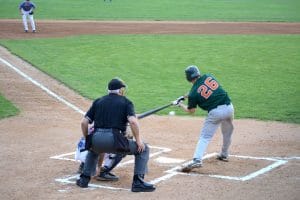 Baseball is a hugely popular sport that many people enjoy. However, injuries can happen while playing the game – whether you are a professional athlete or a novice. The repetitive hitting and throwing motions in baseball put stress on the spine and make players susceptible to strains and back pain. If you notice back pain
Read More »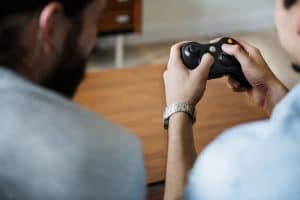 Playing video games is a fun pastime that many people enjoy. However, sitting for long hours can harm your health, particularly when it comes to your spine. Video gaming injuries are becoming increasingly common and include everything from back pain to carpal tunnel syndrome. If you start to experience pain while playing video games, you
Read More »
If you have lower back pain, then you're not alone. Studies show that over half of American adults experience back pain every year. Back pain is a widespread health condition that causes millions of lost workdays every year. Not only can back pain affect your career, but it can also have a significant impact on
Read More »