$29 CHIROPRACTIC ADJUSTMENT
$29 Chiropractic Care and Foot Pain
Pulling a muscle in your foot can cause real, genuine agony. Not being able to walk, or flinching every time you do so can have a huge influence on your quality of life. Many people may have heard of reflexology, but when it comes to getting consistent pain sorted, a more robust treatment may be needed. Instead of walking on a painful aching foot, it's a wise idea to get it sorted out and start looking at treatment options.
Is ankle pain the same as foot pain?
While pain in your ankle can certainly affect your foot, these are two entirely different types of pain. When it comes to pain in the ankle, or even the heel itself, this has more to do with those larger joints. It may also be a result of the tendons surrounding the joint, or indeed the muscles. It has been said that severe pain in the ankle is unlikely to be osteoarthritis, as this isn't very common in that particular area. However, it can sometimes arise if you have experienced a bad injury there, and so it is always good practice to get it checked out, just to be on the safe side. You might have some indication as to whether it's arthritis or not by analyzing the stiffness: if it feels tight and stiff in the morning or after being still, this could be a large indicator.
There are many different types of foot pain. Flat feet, heel spurs, ankle sprains, bunions, or skin conditions can all give you pain in that region. When it comes down to the actual joints within the foot, pain could be due to a number of other reasons. One of the most common conditions is Bursitis, which is a sees the fluid sacs in each joint becoming inflamed. These little pockets are known as bursae and are found at the bottom of your big toe.
Sometimes, genetic factors can also cause us to experience foot or heel pain. Having flat feet is something that sometimes cannot be helped, as some people just do not develop an arch in their feet after infancy. Those with flatter feet do sometimes experience pain compared to those with a high arch as a result of lacking the structure in the foot to support their body weight. 
FIRST TIME AND EVERY TIME
Includes any or all of our chiropractic services during your visit.
Want more info? Fill out the form and we will be in touch.
Don't Want Your Neck Touched? That's Cool With Us.
Ready to feel good again? Let's get cracking!
How a foot chiropractor can help
Ankle pain is very different to foot pain, and so the treatment will be slightly different. As with ankle pain, a chiropractor can help to improve some of your bone alignment. Your foot is composed of lots of smaller bones and joints, each of which can be massaged and manipulated by a chiropractic foot specialist. By walking into one of our SnapCrack locations, you can see one of our experienced chiropractors for foot pain, which takes a look at how your feet are affecting your posture – and how that too might be causing you some pain.
It's important that these joints are indeed aligned, as you place your entire body weight on them every single day. When it comes to assessing the problem at hand, it's a good idea to visit a podiatrist first. These experts can tell you exactly what is wrong, so you can get the best proactive treatment to get it fixed. On top of this, however, you can see one of our chiropractors and get a chiropractic foot adjustment to help improve the sensation in your feet so you can get up and go.
How can I prevent foot pain?
Along with chiropractic adjustments for foot pain, it's a good idea to look after the health of your feet in general. Something as ostensibly small as wearing the correct footwear can make huge improvements to your foot condition. Problems such as stress fractures can arise as a result of not wearing the right-sized footwear and taking up intense exercise regimes. It's important to remember that heels and tight-fitting shoes can also cause problems such as bunions. While heels may look fantastic, they are also a little torturous on your feet, so be sure to find some comfortable replacements.
Keeping your feet clean and maintained can prevent skin conditions from developing, which can be just as uncomfortable as joint problems. Letting your bodyweight air out and keeping them on healthy rotation will stop the spread of foot and ankle pain conditions.
We may take for granted just how fundamental it is to our comfort to keep our feet in good health. Ensuring that we can walk about from day-to-day without extreme agony is important for our general happiness.
Getting in touch with our team of chiropractors at SnapCrack will help improve alignment and release tension, which is ideal for those who feel as if their feet are having a profound effect on their stature and comfort. Having foot pain chiropractic adjustments could be an ideal solution for persistent tension and pain, as well as poor posture problems.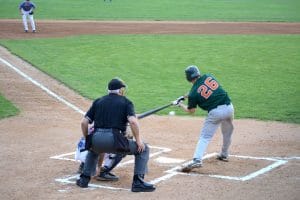 Baseball is a hugely popular sport that many people enjoy. However, injuries can happen while playing the game – whether you are a professional athlete or a novice. The repetitive hitting and throwing motions in baseball put stress on the spine and make players susceptible to strains and back pain. If you notice back pain
Read More »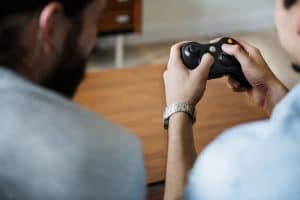 Playing video games is a fun pastime that many people enjoy. However, sitting for long hours can harm your health, particularly when it comes to your spine. Video gaming injuries are becoming increasingly common and include everything from back pain to carpal tunnel syndrome. If you start to experience pain while playing video games, you
Read More »
If you have lower back pain, then you're not alone. Studies show that over half of American adults experience back pain every year. Back pain is a widespread health condition that causes millions of lost workdays every year. Not only can back pain affect your career, but it can also have a significant impact on
Read More »