$29 Chiropractic Care for Neck Pain


AT SNAPCRACK CHIROPRACTIC
$29 Chiropractic Care


FOR TREATING Neck Pain
When you suffer from neck pain, it can have a seriously debilitating effect on your quality of life. While many people cope with neck pain by merely upping their dosage of painkillers, there is an alternative. SnapCrack Chiropractic has been designed to offer the best neck pain chiropractic treatment, and all without the hassles of traditional chiropractors. At SnapCrack, we address all of your neck pain issues, and we do so at your convenience. If you're struggling with neck pain that is affecting your home life or career, SnapCrack is the solution. Let's get cracking!
We have a strict no-waiting policy. That means that you don't need to make an appointment and you won't be left sitting in a waiting room. Instead, you simply walk in, get adjusted by a chiropractor for neck pain, and walk out with your neck pain tackled.
If you have any health issues or worries, we can help you design the best spinal manipulation techniques to help reduce your pain. That means that you choose the treatment that you need to eradicate your neck pain. Our doctors of chiropractic will see you immediately and have your neck pain issues solved before you know it.
Don't have insurance? It doesn't matter to us! That's because we keep our prices so low for neck pain treatment that you don't ever have to rely on insurance payouts or complicated policies. Walk in, get treated, and pay $29 for your chiropractic adjustment. There are no hidden fees. You pay for your visit with a local chiropractor and nothing else.
FIRST TIME AND EVERY TIME
Includes any or all of our chiropractic services during your visit.
Want more info? Fill out the form and we will be in touch.
Don't Want Your Neck Touched? That's Cool With Us.
Ready to feel good again? Let's get cracking!
Can a Chiropractor Relieve Neck Pain?
If you are experiencing neck tension or aches and are wondering if a chiropractor can help with neck pain, the answer is yes! Neck pain is often the result of compression of the spinal nerves, which can cause acute pain, numbness, tingling, or even headaches. A chiropractor can fix neck pain by realigning the vertebrae and eliminating pressure on any pinched nerves.
Cervical Manipulation Services at SnapCrack
No matter how frantic or fast-paced your lifestyle or working hours, you can walk into SnapCrack and get immediate relief from neck pain. All of our neck pain doctors or chiropractors have been hand-picked, and our famous no-wait policy means that you get your treatment fast. When you visit SnapCrack for neck pain, you can choose the type of cervical spine neck manipulation that's best for you. These include:
A manual adjustment with a cracking sound that leaves you feeling amazing!
Neck pain can affect mobility and cause a considerable amount of pain and frustration. When most people think of chiropractic treatment for neck pain, they usually picture The Crack. This is a moderately intense form of chiropractic care and involves applying pressure to the parts of your body that are causing you pain. Many types of neck pain are due to the build-up of pressure and gas in the vertebrae and joints, and The Crack means that you get instant relief (and all with that satisfying popping sound).
Back doesn't сrасk? Our drop tаblе has your back!
This technique is much milder, so it's ideal for those that aren't keen on the intensity of The Crack. Making use of the Thompson Drop Table, we elevate the part of your body that is causing your neck pain and then allow it to drop as your chiropractic physician applies gentle but firm pressure. This is a lighter treatment type than The Crack, but it remains one of the most popular and effective options for those seeking relief from neck pain.
Nо сrасk, no drор? The click will do thе triсk!
Neck pain can be easily treated without The Drop or The Crack. We use a handheld instrument that focuses a low-impulse force on your spine and neck, and it's called The Click because it avoids the impact of our alternative treatment options. The Click is our gentlest form of treatment, but it's also one of the most precise and effective. This is the ideal option for those people that don't like having their neck adjusted, but are experiencing neck pain!
What to Expect at SnapCrack for Neck Pain
Every visit to a SnapCrack location is unforgettable. You will immediately get the treatment that you need, whenever you want and whenever you need it. Neck pain can be a nightmare, so when it strikes, you don't want to have to wait around to get treated. That's why at SnapCrack, we will always prioritize our core goals:
    Fast treatment: Most of our chiropractic treatments take approximately five minutes. That's just about as fast relief from neck pain that you could ever hope for.
    No waiting: We don't take appointments! You just walk in when you need treatment, and get treated. That's it!
    A comfortable environment: Our handpicked team are friendly, courteous, respectful of your needs, and highly experienced. We offer a professional and comfortable environment that makes treatment seem like a dream.
    No Drama: We never try to pressure you into receiving chiropractic treatment you don't want. We don't take referrals, and we certainly don't care about insurance. That's because we keep our prices low for treating neck pain so that you never have to cope with the drama of insurance companies. There is no commitment to timetabled treatment schedules. The only pressure that you get from the SnapCrack team is the chiropractic pressure that will get your joints popping and your neck pain tackled.
Don't suffer needlessly with neck pain. If you have pain in your neck, then treatment has never been easier, cheaper, or more convenient. Visit a neck pain relief chiropractor at SnapCrack for immediate relief from your neck pain.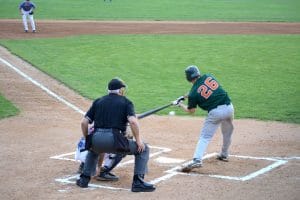 Baseball is a hugely popular sport that many people enjoy. However, injuries can happen while playing the game – whether you are a professional athlete or a novice. The repetitive hitting and throwing motions in baseball put stress on the spine and make players susceptible to strains and back pain. If you notice back pain
Read More »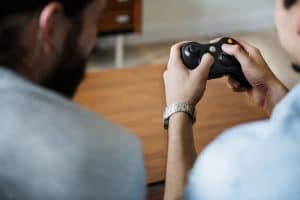 Playing video games is a fun pastime that many people enjoy. However, sitting for long hours can harm your health, particularly when it comes to your spine. Video gaming injuries are becoming increasingly common and include everything from back pain to carpal tunnel syndrome. If you start to experience pain while playing video games, you
Read More »
If you have lower back pain, then you're not alone. Studies show that over half of American adults experience back pain every year. Back pain is a widespread health condition that causes millions of lost workdays every year. Not only can back pain affect your career, but it can also have a significant impact on
Read More »