CHIROPRACTIC CARE FOR AN ACTIVE LIFESTYLE
$29 CHIROPRACTIC ADJUSTMENT
CHIROPRACTIC CARE FOR AN ACTIVE LIFESTYLE
$29 CHIROPRACTIC ADJUSTMENTS


FIRST TIME AND EVERY TIME​
    No Appointments
    No Hidden Fees
    Don't Like People Touching Your Neck? That's Cool With Us.
We have a no-wait policy! You walk in, and you get seen immediately. That means you can fit your active lifestyle chiropractic into your schedule whenever you like.
Our licensed chiropractic physicians listen to your needs and customize your care around you. If you don't like your neck touched or you're not keen on x-rays, that's not a problem. You don't have to do it!
We don't take insurance. Our $29 chiropractic services are affordable and available to anyone! If you want health treatment without the hassle or the costs, come to SnapCrack to get the benefits of chiropractic care you need without any expensive add-ons.
FIRST TIME AND EVERY TIME
Includes any or all of our chiropractic services during your visit.
Want more info? Fill out the form and we will be in touch.
Don't Want Your Neck Touched? That's Cool With Us.
Ready to feel good again? Let's get cracking!
We have three main services that we offer for those people who are looking for a more active lifestyle. Having back pain or an even slightly misaligned spine can make it much harder to stay physically active. That's why SnapCrack has designed the ultimate in hassle-free chiropractic treatment so that you can get back to your active lifestyle. We can help to improve your vitality, mobility, and even your overall energy levels. If your being held back by pain, then let's get cracking. Check out these spinal manipulation techniques, decide which ones you want to receive, and we'll get to work.
A manual adjustment with a cracking sound that leaves you feeling amazing!
The Crack is a diversified chiropractic technique that will enhance joint mobility and help you return to your active lifestyle. The Crack can help to minimize aches and discomforts, and that's why it remains the most popular form of chiropractic treatment in the world. Deep treatment will help to release pressure build-up in your joints, which is why you get that incredibly satisfying cracking or popping sound. If you're looking for instant relief and a quick return to an active lifestyle, The Crack is the perfect treatment.
Back doesn't сrасk? Our drop tаblе has your back!
If you don't want to hear that crack in your back, then the Thompson Drop Table has your back. This technique works very effectively. The drop table elevates the part of your body that needs treatment, and then drops it as the chiropractic physician applies mild pressure. This means that you get a much lighter treatment, and you can get a more active lifestyle without worrying about being popped, cracked, or twisted.
Nо сrасk, no drор? The click will do thе triсk!
This is the gentlest form of chiropractic treatment that you can get. For those trying to get a healthier lifestyle but are worried about pops, cracks, and drops, this is about as gentle as it gets. Using a handheld instrument, your vertebrae are targeted with a low-impulse force that helps with realignment. It is fast, precise, and incredibly gentle, making it the perfect option for those that want to get back to their active lifestyle.
WHAT TO EXPECT AT SNAPCRACK CHIROPRACTIC CARE FOR A MORE ACTIVE LIFESTYLE
You'll never forget your visits to SnapCrack. That's because you will not only get the exact treatment that you need for your active lifestyle, but you'll be able to get adjusted whenever you need it and however you decide you want it. We make sure that you get:
A 100% in-and-out service with a no-wait policy: You walk in, and you get seen immediately.
Casual, comfortable, and relaxing environment: Our local chiropractors are friendly, courteous, and fully licensed for the best in quality treatment.
No sneaky fees: You don't have to worry about insurance companies, referral fees, or any kind of commitment to long-term treatment packages. 
You get to walk right in whenever you please and manage your health care and pain relief the way YOU want. Being able to visit a chiropractor at your own convenience means that you will never have to skip your gym sessions, training, or any other kind of activity that you love. Just stroll on in and get your aches and pains banished. If it's your first time at SnapCrack, then here's what to expect:
Your Health Exam
On your first visit to SnapCrack, you will have a chat with one of our team about your medical history and concerns. A brief physical exam will ensure that your chiropractic treatment can be targeted more effectively to minimize your pain and enhance your quality of life. The $29 includes the consultation exam. While this is a short process, it can make a massive difference to your health!
See a SnapCrack Chiropractor and Get Cracking!
Once you have had your initial chiropractic exam, you will be offered the best chiropractic options for you and your active lifestyle. You get to experience the chiropractic health benefits you want by picking the service(s) and treatment type(s) that you're most confident about. Then, simply come back whenever you like and get the treatment that you need.
Whether you are experiencing pain and discomfort or just want to boost your health levels for an active lifestyle, we have your back at SnapCrack! If you are looking for chiropractic walk-ins near you, check out our available locations! We can have you feeling better than ever within minutes, and are always there waiting for whenever you need us.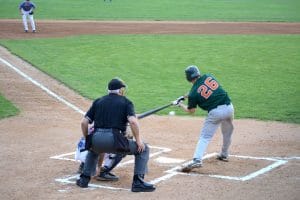 Baseball is a hugely popular sport that many people enjoy. However, injuries can happen while playing the game – whether you are a professional athlete or a novice. The repetitive hitting and throwing motions in baseball put stress on the spine and make players susceptible to strains and back pain. If you notice back pain
Read More »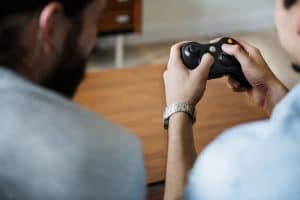 Playing video games is a fun pastime that many people enjoy. However, sitting for long hours can harm your health, particularly when it comes to your spine. Video gaming injuries are becoming increasingly common and include everything from back pain to carpal tunnel syndrome. If you start to experience pain while playing video games, you
Read More »
If you have lower back pain, then you're not alone. Studies show that over half of American adults experience back pain every year. Back pain is a widespread health condition that causes millions of lost workdays every year. Not only can back pain affect your career, but it can also have a significant impact on
Read More »