Back Pain Chiropractor near Miami Lakes
Walk-in Chiropractor In Hialeah
$29 CHIROPRACTIC ADJUSTMENTS


FIRST TIME AND EVERY TIME​
    No Appointments
    No Hidden Fees
    Don't Like People Touching Your Neck? That's Cool With Us.
Monday: 
Tuesday: 
Wednesday: 
Thursday: 
Friday:
Saturday: 
Sunday: 
12:00 PM – 8:00 PM
12:00 PM – 8:00 PM
12:00 PM – 8:00 PM

12:00 PM – 8:00 PM

12:00 PM – 8:00 PM

10:00 AM – 6:00 PM

Closed
FIRST TIME AND EVERY TIME
Includes any or all of our chiropractic services during your visit.
Want more info? Fill out the form and we will be in touch.
Don't Want Your Neck Touched? That's Cool With Us.
Ready to feel good again? Let's get cracking!
If you are seeking out chiropractic treatment from a licensed chiropractor near Miami Lakes, then look no further than our Hialeah chiropractic clinic. Our wide range of chiropractic treatments can help relieve back pain, neck pain, and leg pain. It can also help improve your range of motion and improve other areas of your health by improving your nervous system along your spine.

Your back holds your weight and your dreams. Chiropractic care is so much more than just a pain treatment. It helps improve your overall health. It's the perfect treat, and you can get that great care at exceptional rates from the best back pain chiropractor near Miami Lakes.
Injuries, Aches and Pains, and Conditions Chiropractic Treatment Can Help With
The chiropractic care you can get from our locations in North Miami and South Miami can help those who need holistic pain management and a quick fix, whether it is from neck pain headaches or soft tissue injuries. Our services can help almost everyone, and you don't need to wait until you are in chronic pain, either. Getting chiropractic treatments near Miami Lakes is a great way to treat yourself regularly; you don't even need to schedule an appointment.
Poor Posture Pains
The pain suffered from poor posture carries on through your days, but it can actually be hard to improve your posture without first seeking out chiropractic care. Our specialists will be able to adjust your spine at our chiropractic clinic near Miami Lakes and help you improve your posture right from the source. You'll still need to work to stand and sit straight, but with the relief you experience from our Miami Lakes chiropractic treatment, you'll find it so much easier.
Stress-Related Pains
Chronic stress can cause physical damage to your back, neck, and spine. Add in additional stressors, like sitting at a desk all day, heavy lifting, or chronic conditions, and your stress will develop in your muscles and even along your spine. Massage and chiropractic therapy can help relieve physical stress.
Sports Injuries
Minor sports injuries that affect your back can put you out of commission just as surely as a broken bone. Not being able to continue to play football, or get out on the water, or even play monster with your kids is not something you should ever just accept. Visit the best back pain chiropractor in Miami Lakes and get your pain sorted.
Minor Sprains
All of our chiropractors, from our Hialeah chiropractors all the way to our great Miami Beach chiropractors, work with clients who have pulled their back, picked something up incorrectly, and so much more. Minor sprains like these are common, and the risk increases as we get older. Get the proper care from our chiropractic clinic near Miami Lakes.
Chronic Conditions
If you suffer from chronic back pain, and your only real options are physical therapy or pain medication, we highly recommend you invest in our membership. This way, you can enjoy ongoing treatments month after month for holistic pain management.
How Spinal Adjustments Work
Our chiropractic center provides holistic medical treatments that are highly recommended for those experiencing back, neck, and leg pain. Follow the medical advice of experts everywhere and get chiropractic care to help ease aches and improve your spine's health.
Relieve Pinched Nerves
One of the best reasons to seek spinal adjustment as a solution is that a misaligned spine tends to pinch on many of the nerves along the spine. When pinched, you may experience pain, tingling, or even heat. When pinched, these nerves are also not as effective as they could be, either, so by relieving them, you may also experience an improvement in involuntary systems, like your immune system.
Improve Blood Flow
Blood vessels can also be pressured when a spine isn't in its optimal position. After chiropractic adjustment near Miami Lakes, many may feel more awake and alert simply because more oxygen flows to their brains.
Your Care, In Your Control
Pain relief is the goal of chiropractic care, but how we go about providing you with that relief is entirely in your control. We work with you to develop a treatment plan. You have three options to choose from and can customize your session further based on your needs or preferences. This is what makes us one of the best back pain chiropractors near Miami Lakes and the greater South Florida area: our dedication to you.
Enjoy Chiropractic Treatment near Miami Lakes Today
Your friendly family chiropractor will provide expert spinal decompression and spinal manipulations and provide you with the targeted relief and health care you need. Choose from The Click, The Crack, and The Drop, and consider following up with IV Vitamin Therapy and massage therapy to enjoy a full-scope wellness day that helps you feel incredible. There are no wait times and no need to book in advance, so visit whenever is best for you.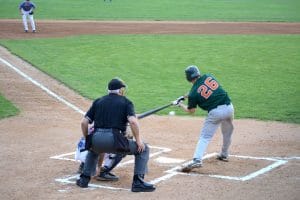 Baseball is a hugely popular sport that many people enjoy. However, injuries can happen while playing the game – whether you are a professional athlete or a novice. The repetitive hitting and throwing motions in baseball put stress on the spine and make players susceptible to strains and back pain. If you notice back pain
Read More »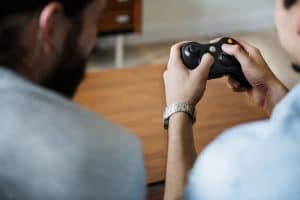 Playing video games is a fun pastime that many people enjoy. However, sitting for long hours can harm your health, particularly when it comes to your spine. Video gaming injuries are becoming increasingly common and include everything from back pain to carpal tunnel syndrome. If you start to experience pain while playing video games, you
Read More »
If you have lower back pain, then you're not alone. Studies show that over half of American adults experience back pain every year. Back pain is a widespread health condition that causes millions of lost workdays every year. Not only can back pain affect your career, but it can also have a significant impact on
Read More »