$29 CHIROPRACTIC ADJUSTMENT
$29 Chiropractic Care for Chronic Pain
Chronic pain is a debilitating condition for many. Many of its sufferers consider themselves to have a disability as the symptoms can affect day-to-day tasks. Activities that those without the condition might take for granted might have to be cut short for someone with chronic pain. Standing for hours on end at a festival or other physical activities can turn into an incredibly challenging endeavor. It's no surprise, then, that those with the condition may look to a chronic pain chiropractor to aid their wellness routine and assist the reduction of their symptoms.
If you suspect that you may have chronic pain and are looking for solutions to your ailment, it is wise to get an official diagnosis first. However, if your symptoms have not been disappearing, then you may understandably suspect that you have this condition. Here are a few ways of categorizing chronic pain:
  Your pain has gone on for over 12 weeks, even with the application of treatments.
  You are still in pain after an injury or major operation, despite healing.
  You have one of the following conditions: fibromyalgia, IBS, back pain, diabetes.
While we might feel as if we have no real reason to be suffering from chronic pain, unfortunately, our body doesn't always cooperate with us. When our nerve endings send messages to our brain they indicate whether there is a problem in our body or not. Sadly, our nerve endings don't always communicate an accurate message, which is why pain sometimes continues after surgery. This can be frustrating for people, especially if they are unfortunate enough to have a practitioner who has told them that this pain is mental.
FIRST TIME AND EVERY TIME
Includes any or all of our chiropractic services during your visit.
Want more info? Fill out the form and we will be in touch.
Don't Want Your Neck Touched? That's Cool With Us.
Ready to feel good again? Let's get cracking!
Why choose chronic pain chiropractic therapy?
Chiropractic treatment at SnapCrack focuses on the health of your spine and nerves through spinal manipulation. Our experienced chiropractors for chronic neck pain focus on the alignment of the neck and spine, which helps with your body's functionality and helps you to repair after injuries and painful tension.
Chiropractic therapies are much like rehabilitation treatment after an injury. Visiting a chronic neck pain chiropractor at SnapCrack can help to relieve pain without the need for pain medication. A chiropractor for chronic back pain at SnapCrack can also provide professional medical advice on how to minimize your pain at home, such as providing tips on how to correct poor posture to reduce compression of the spinal nerves.The job of your chiropractor is to limit the pain you suffer on a daily basis and this could help enormously. Learning how to manage a painful condition at home could be valuable to someone who struggles with chronic pain and wants to alleviate some of their persistent symptoms.
One major appeal for those people who choose to use our chiropractic services is the fact that it is a drug-free alternative. Visiting our experienced chiropractors requires no prescription and no reliance on pain-killers. In fact, chiropractors have been recommended as a drug-free alternative, especially in the case of chronic back pain.
Low back pain, in particular, is the focus of many when it comes to chronic pain. For those who suffer with what is referred to as acute low back pain, clinicians have been warned against pushing pharmacologic measures to treat the issue. This is particularly pertinent when you consider that most drugs do not actually treat the source of the pain. Opting for a visit to your nearest SnapCrack location could reduce your need to rely on pain-killers or perhaps even prevent you from needed them at all.
Removal of other side-effects
If you suspect that you have chronic pain, you may want to ask yourself: have I been getting regular headaches? One surprising symptom of chronic pain is getting constant headaches, which can be just as debilitating as a sore back. Many people who suffer from chronic pain have also complained of experiencing agonizing headaches.
When you come to us for a neck adjustment or spinal manipulation, you get to choose the chiropractic services you wish to receive. Whether you are experiencing chronic neck pain, back pain, or pain in the extremities, the chiropractors for chronic pain at SnapCrack could be very beneficial to you.
 If you believe that you are suffering from chronic pain, the important thing is not to let it get worse. If you have the symptoms of pain that is just not shifting, even after a couple of months, it is important that you go and get checked out by your doctor. Opting for regular chiropractic care at your nearest SnapCrack location could also be incredibly beneficial for you. Having a treatment that works with the main pillar of your nervous system can help you to find some much-needed soothing relaxation. So get in touch with us today and find out how much better your life can be when you have the manual therapy for your chronic pain.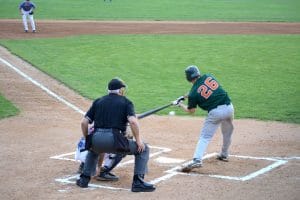 Baseball is a hugely popular sport that many people enjoy. However, injuries can happen while playing the game – whether you are a professional athlete or a novice. The repetitive hitting and throwing motions in baseball put stress on the spine and make players susceptible to strains and back pain. If you notice back pain
Read More »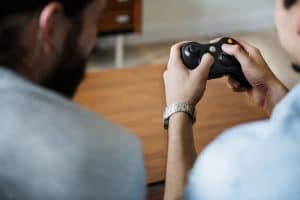 Playing video games is a fun pastime that many people enjoy. However, sitting for long hours can harm your health, particularly when it comes to your spine. Video gaming injuries are becoming increasingly common and include everything from back pain to carpal tunnel syndrome. If you start to experience pain while playing video games, you
Read More »
If you have lower back pain, then you're not alone. Studies show that over half of American adults experience back pain every year. Back pain is a widespread health condition that causes millions of lost workdays every year. Not only can back pain affect your career, but it can also have a significant impact on
Read More »