$29 CHIROPRACTIC ADJUSTMENT
SNAPCRACK CHIROPRACTIC
IN Brickell Miami
$29 CHIROPRACTIC ADJUSTMENTS


FIRST TIME AND EVERY TIME!
    No Appointments
    No Hidden Fees
    Don't Like People Touching Your Neck? That's Cool With Us.
Address: 1055 Brickell Plaza, Miami, FL 33131
Monday: 
Tuesday: 
Wednesday: 
Thursday: 
Friday:
Saturday: 
Sunday: 
12:00 PM – 8:00 PM
12:00 PM – 8:00 PM
12:00 PM – 8:00 PM

12:00 PM – 8:00 PM

12:00 PM – 8:00 PM

10:00 AM – 6:00 PM

Closed
FIRST TIME AND EVERY TIME
Includes any or all of our chiropractic services during your visit.
Want more info? Fill out the form and we will be in touch.
Don't Want Your Neck Touched? That's Cool With Us.
Ready to feel good again? Let's get cracking!
Cool, urban and opposite the glittering shores of the Biscayne Bay, Brickell is the cosmopolitan hub of Miami. Whether you live in or are near the Brickell neighborhood, you can walk into our SnapCrack Brickell location to get a quick chiropractic adjustment and be on your way in this fast-paced city. If you are experiencing any sort of neck or back pain, this is the place to drop into for any troublesome back pain problems you may be having.
Knowledgeable and Professional Chiropractors at SnapCrack
At SnapCrack, we guarantee a high level of service, no matter who you are. You will be seen right away by friendly and knowledgeable chiropractors who are incredibly experienced in their field. Any attendants that help you will also be highly trained and ready to answer any questions you may have.
One particular element of service that SnapCrack prides itself on is its walk-in service. You will be tended to on the spot, and you won't be stuck waiting. This means that if back pain or a dodgy sciatic nerve is on your mind, you can just walk in during our open hours and see us. We promise not to up-sale you anything, and we won't place any pressure on you – except for on your back maybe. We aim to be modern and progressive in our approach, which means putting your needs first.
What does chiropractic care involve?
Be prepared for hands-on experience, but in the best way possible. Brickell chiropractic care aims to improve the health of a person's back and body through manipulation and massaging of the spine and elsewhere. The snapping and cracking noises are a result of joints clicking into place and nitrogen being released from joints.
You can go through three main chiropractic techniques, all of which serve different functions.
The crack refers to the popping of air pockets in your joints, which in its own right is incredibly satisfying. To achieve this, you only really need a moderate amount of thrust. You'll find that after this your joints feel adjusted and realigned.
The milder version of this application of pressure is referred to as the drop. This uses a drop table to reduce some of the pressure from the manipulation. This doesn't emit quite an explosive range of sounds, but it does realign parts of your body with minimal pressure.
Last, but certainly not least is what we term as the click. This lends itself to the more traditional ideas of what it means to align the body and get it readjusted. This involves clicking the spine back into place, which is done using a specialized instrument. This is completed with the utmost gentleness. This is done with absolute precision, so you can guarantee that you are in safe hands.
What does chiropractic care help with?
Brickell chiropractic care benefits everyone and can help with a variety of conditions and complaints. If you have any special requests or would like advice as to which of our three main services will suit you best, simply ask your chiropractor in Brickell before your session. We are all more than happy to help so that you can get the care and relief you need.
1. Back, Neck, and Leg Pain
Relief from back pain, neck pain, and even certain kinds of leg pain are our specialty. There are two main reasons why a misadjusted spine can cause such aches, and our Brickell chiropractic treatment works to improve both. By adjusting your spine, we can help your back hold your weight more evenly and take the pressure off sensitive areas. Our Brickell chiropractors will also work to relieve any pinched nerves.
Pinched nerves, in particular, cause a lot of problems, and it isn't just pain. You may experience tingling or even numbness in your back – but don't worry. Our chiropractors in Brickell can help in many of these cases just by doing what we do best.
2. Chronic Spine Conditions
Chronic conditions that don't have a cure, like sciatica, are best treated with holistic methods at our Brickell chiropractic clinic. For those with sensitive spines, our more gentle treatments of The Drop or The Click are ideal, and can be done regularly – even more than once a week – to provide you with the holistic relief and care you need to take your day.
3. Flexibility Improvement
When the body isn't in pain, you will be surprised at how flexible and mobile you can be. Allow your chiropractor in Brickell to take your pain right from your back and enjoy greater flexibility and strength.
4. Improved Circulation
Nerves get pinched, and so do blood vessels. By adjusting your spine, we often also improve circulation along your spine. This can bring extra oxygen to your brain, and in turn, reduce headaches and even make you feel more awake and alert.  
Incredible rates for chiropractic care
There are no hidden fees. There are no cancellation costs. Our services are up-front and honest about their prices, so you don't have to compromise your care when you need a Brickell chiropractor.
For non-members, our walk-in rates are some of the best in Miami. Conveniently located  chiropractic care in Brickell. Chiropractic sessions cost just $29, and it does not matter which service you choose. The Crack costs $29. The Click costs $29. The Drop costs $29. We want you to get the best chiropractic treatment in Brickell, and that puts your needs first.
We are an amazing family-friendly chiropractor in Miami, and that is why our membership is designed to start saving you money from the second session onwards. If you need one session or less a month, then stick with the walk-in rates. If you want to visit our chiropractors in Brickell every other week, once a week, or even more than that, our membership is for you.
Our membership costs a low $49 per month, and in that month, you will have access to 6 chiropractic treatments and an Intramuscular vitamin injection of your choice.
Walk in to SnapCrack in Brickell Today
Part of our modern ethos at our chiropractic center in Brickell is to create an environment that makes it easy to communicate. We want you to feel open enough to talk about any issues you may be experiencing, so that we can provide the best treatment possible. This is why you'll be asked for a brief history and undergo a short exam, just to help your chiropractor understand where you are feeling pain so they can provide you with the best possible care.
Our Brickell chiropractic center is the latest addition in terms of new locations we have in store for local residents in and around the USA. If you are a resident of Brickell, feel free to drop in at any time. Each chiropractor will work closely with you and listen to you in order to ensure that you leave SnapCrack in comfort. Our aim is to relieve pain and discomfort by establishing a trustworthy dialogue with the practitioners who will work closely with you.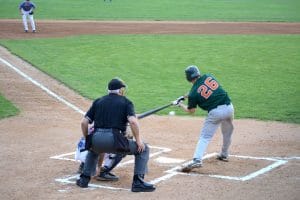 Baseball is a hugely popular sport that many people enjoy. However, injuries can happen while playing the game – whether you are a professional athlete or a novice. The repetitive hitting and throwing motions in baseball put stress on the spine and make players susceptible to strains and back pain. If you notice back pain
Read More »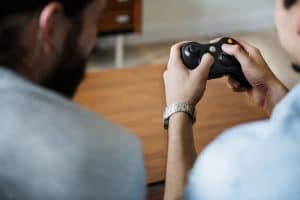 Playing video games is a fun pastime that many people enjoy. However, sitting for long hours can harm your health, particularly when it comes to your spine. Video gaming injuries are becoming increasingly common and include everything from back pain to carpal tunnel syndrome. If you start to experience pain while playing video games, you
Read More »