Chiropractor Coral Gables
Walk-in Chiropractor In Coral Gables
$39 CHIROPRACTIC ADJUSTMENTS


FIRST TIME AND EVERY TIME​
    No Appointments
    No Hidden Fees
    Don't Like People Touching Your Neck? That's Cool With Us.
Monday: 
Tuesday: 
Wednesday: 
Thursday: 
Friday:
Saturday: 
Sunday: 
12:00 PM – 8:00 PM
12:00 PM – 8:00 PM
12:00 PM – 8:00 PM

12:00 PM – 8:00 PM

12:00 PM – 8:00 PM

10:00 AM – 3:00 PM

Closed
If you need a SnapCrack Chiropractor in Coral Gables and the surrounding area, then look no further. It is our closest location for all those in the area who need a Coral Gables Chiropractor. You pay only $29 per visit with no membership required. You can also choose a $49 Membership including 6 visits per month. There are no hidden fees, no health insurance hassles, referral fees, or any commitment to long-term treatment packages. Contact us right away!
Who Are We?
SnapCrack offers affordable chiropractic services created especially for people living a busy life, who are on the run due to their work and other responsibilities. Our Coral Gables SnapCrack center is a place where our experienced and knowledgeable physicians will get you adjusted in a few minutes.
If you are wondering why you should choose SnapCrack Chiropractic services in Coral Gables, then find your answer here. Apart from the affordable price, we have a no waiting policy and the highest quality standards. We are continuously improving our performance by always staying up-to-date with the latest techniques and innovations in the chiropractic sphere.
Additionally, our chiropractic physicians will always be listening to your concerns and answering any questions you may have about the chiropractic practice. At SnapCrack, our main goal is to improve your life by alleviating back and spinal misalignments. In the same manner, we believe that chiropractic treatments should be available to anyone, that is why we offer affordable services to help you maintain your optimal health.
Do not hesitate to contact us and ask for customized chiropractic treatment for your pain. Use our services and get back to your old, painless life!


The Benefits of Chiropractic Care
When it comes to chiropractic adjustments, they refer to the medical specialty where a chiropractor physically adjusts the vertebrae in your back. This procedure is known to have a large number of health benefits, and by far the most important one is that it is a non-invasive procedure that considerably improves your health.
Although massage therapists and chiropractors seem to treat and deal with the same medical issues, they reduce your pain through different procedures. For example, a chiropractor has an extensive educational background, which helps them to diagnose and then treat a wide range of conditions.


How We Can Help You
Do not let pain change or affect your life! If you ever experience movement issues or pain in your spine, joints, or pelvis, it is highly recommended you contact a chiropractor right away. Contact the SnapCrack team of knowledgeable physicians as soon as possible, and get the medical treatment you fully deserve.
It is critical to understand that our chiropractic techniques are performed according to your pain tolerance and physical capacity, and provide many health benefits to you.


We Treat Migraine Headache and Spinal Issues
Probably the most annoying pain is the migraine headache. They may sometimes be caused by back pain and spinal issues, so it is critical to treat these conditions as soon as possible, as they may affect your life significantly. The most effective method is chiropractic care, as it relieves headaches and releases stress on the nervous system.
Find the ideal solution to your stress, tension, and pain at SnapCrack. We will help your body heal instead of masking the pain as medication does.


We Reduce Inflammation
Most lower back pain, tension, or neck pain is caused by inflammation. Our adjustments have shown significant results in reducing tension, leading to a wide range of positive health benefits. We offer cervical manipulation services that are proven to alleviate neck pain and immediately improve your quality of life.


Our Techniques Reduce Arthritis Symptoms
This chiropractic specialty offers help to people suffering from arthritis and similar medical conditions, by reducing symptoms and promoting the body's healing ability.
Our chiropractic center uses personalized programs to help clients deal with their pain. Contact us right away if you or a family member has arthritis, and we will consider all the options available to help you.


We Customize Treatments to Relieve Sciatica
Sciatica is a term used to describe nerve pain in the leg that is caused by irritation or compression of the sciatic nerve.
Our SnapCrack chiropractic adjustments will help relieve pressure off the spinal nerves, and improve spinal function while alleviating pain. We will offer any information you may need about reducing your lower back pain. Our experienced chiropractors will perform a customized chiropractic treatment that will perfectly suit your medical needs.


We Improve Mobility and Speed Up the Recovery Process
All athletes have a chiropractor. Reducing inflammation, releasing tension, and alleviating pain help get your body in the best shape. Our experts use SnapCrack chiropractic adjustments to improve mobility and speed up the recovery process after you have suffered an injury. Their techniques increase motion and flexibility and are suitable for the entire family, so schedule an appointment as soon as possible.


Our Treatments Have No Side Effects
Spinal manipulation helps the body heal itself while alleviating pain and increasing mobility while being a great natural alternative to conventional medical practices such as drug prescription and surgery.
Choose the best SnapCrack spine manipulation treatments that perfectly suit your needs by contacting us or visiting our office in Miami.


We Can Help Increase the Circulation of Oxygen, Blood, and Nutrients
Proper healing needs a good circulation of blood, oxygen, and nutrients, so we offer adjustments that increase the space between vertebrae, thereby providing the area with sufficient blood flow for faster healing.


Our Chiropractor Coral Gables Services
Our care services don't require appointments, have a no-wait policy, and protect your health information. Moreover, if you opt for one of our chiropractic services, you can benefit from excellent services at excellent prices. You will also benefit from free access to our SnapCrack fitness and wellness events in Coral Gables, Florida.
Do not hesitate to visit our office and speak to one of our doctors about how you can improve your life quality and overall health. Our services are great for your kids too.


Contact us
Do not hesitate to visit our office:
SnapCrack Chiropractic
95 Andalusia Ave, Coral Gables, FL 33134
United States
You can also reach out via email at info@snapcrack.com. We will answer all your queries and provide you with detailed information regarding our services and membership programs. Ask for a consultation now!


Hours:
Monday – Friday 12:00 PM – 08:00 PM
Saturday 10:00 AM – 03:00 PM
Sunday: Closed


Locations:
SnapCrack Chiropractic – Miami Beach
SnapCrack Chiropractic – South Miami
SnapCrack Chiropractic – Coral Gables
SnapCrack Chiropractic – Hialeah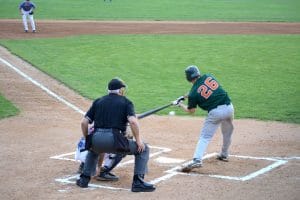 Baseball is a hugely popular sport that many people enjoy. However, injuries can happen while playing the game – whether you are a professional athlete or a novice. The repetitive hitting and throwing motions in baseball put stress on the spine and make players susceptible to strains and back pain. If you notice back pain
Read More »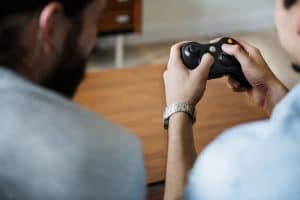 Playing video games is a fun pastime that many people enjoy. However, sitting for long hours can harm your health, particularly when it comes to your spine. Video gaming injuries are becoming increasingly common and include everything from back pain to carpal tunnel syndrome. If you start to experience pain while playing video games, you
Read More »
If you have lower back pain, then you're not alone. Studies show that over half of American adults experience back pain every year. Back pain is a widespread health condition that causes millions of lost workdays every year. Not only can back pain affect your career, but it can also have a significant impact on
Read More »
FIRST TIME AND EVERY TIME
No Wait Policy!
Includes any or all of our chiropractic services during your visit.
Don't Want Your Neck Touched? That's Cool With Us.
Want more info? Fill out the form and we will be in touch.
Ready to feel good again? Let's get cracking!
FIRST TIME AND EVERY TIME
No Wait Policy!
Includes any or all of our chiropractic services during your visit.
Don't Want Your Neck Touched?
That's Cool With Us.
Ready to feel good again? Let's get cracking!
Want more info? Fill out the form and we will be in touch.