$39 CHIROPRACTIC ADJUSTMENTS
FIRST TIME AND EVERY TIME
    No Appointments
    No Hidden Fees
    Don't Like People Touching Your Neck? That's Cool With Us.
SnapCrack provides expert chiropractic care to the Miami Beach community. Our focus is to help all our patients achieve health, wellness, and longevity. If you have been dealing with an injury, pain, or other health concern, the chiropractic care we provide will offer you the stability and relief you crave as we address the underlying cause.
If you are looking to achieve optimum health and peak performance levels, come see us. At our SnapCrack chiropractic clinic in Miami Beach, you will receive healthy, comprehensive, drug-free solutions regardless of your age. Bring your children and let us examine them as well; we want the whole family to enjoy a great quality of life, free of pain.
Everyone deserves to be healthy and to be able to reach their full potential, regardless of age, gender, or size. Stop imagining a life free of pain and start living it. Make your initial appointment today. We are as committed as you are to finding the best solution for your health.
Walk-In Chiropractor Miami Beach
We provide a full range of chiropractic services to people of all ages. Here is just a sample of the conditions we have helped our patients with:
Neck pain

Back pain

Shoulder Pain

Headaches and migraines

Arthritis

Carpal tunnel syndrome

Pinched nerve

Sports injuries

Car accident injuries

Neuropathy

Knee pain

Sciatica

Vertigo

Degenerative discs

Whiplash

Work injuries
Back Pain
If you suffer from back pain, you are not alone. It is estimated that millions of people worldwide deal with a life of pain due to back problems. This issue is so pervasive that it has become one of the leading causes of disability. At SnapCrack chiropractic in Miami Beach, we will help you with your pain but also teach you what to do to prevent it. We have seen first-hand the beneficial effects of maintaining a healthy weight, remaining active, and avoiding long periods of inactivity. Implementing these wellness actions can help you avoid or control your back pain. If you are already in pain, let us design a comprehensive and personalized treatment. Don't choose surgery before giving our treatment methods a chance. Call us today and let us help you get started on the road to recovery.
Arthritis
One more leading cause of disability nationwide is joint pain or arthritis. Over 50 million adults suffer from these conditions, and many children have joint problems as well.  When you have arthritis, you know that every day is a struggle. You must deal with constant pain, swelling, stiffness, loss of range of motion, and frustration when it comes to performing the simple activities of daily life. What's more, you know that this condition has the potential to cause permanent damage to your joints. At SnapCrack chiropractic in Miami Beach, we have helped many people with their arthritis issues and joint pain. Let us explain the types of treatment options we have available and decide how best to help you manage this condition and lead a better life. Call us today.
Carpal Tunnel Syndrome
Carpal tunnel affects the median nerve, which runs from the forearm to the hand. If there is excess pressure in the wrist, the median nerve inflames, causing pain, tingling, numbness, and weakness that radiates into the forearm. If you are experiencing these symptoms, you should make an appointment right away to get the correct diagnosis. It is important to diagnose and treat this condition as early as possible. That is why, when you come to your appointment, we will perform a thorough physical evaluation of your hands, arms, shoulders, and neck to rule out any other possible condition. Our chiropractor will use other orthopedic tests to diagnose the symptoms. Also, X-rays can be taken to confirm the diagnosis and make sure you are not dealing with a fracture, arthritis, or any other common cause of pain in the hand and wrist. Then, your chiropractor will design a personalized therapy to address your carpal tunnel.
Pinched Nerve
You can get a pinched nerve in several different areas of the body. Some of the most common ones are the lower spine, neck, wrist, or legs. This happens when the tendons or muscles around the nerve become inflamed, causing numbness and pain throughout the area served by that nerve. If your pinched nerve does not resolve itself within a couple of days, schedule an appointment at SnapCrack's chiropractic clinic in Miami Beach to have us look at it and provide the treatment you need to resolve this issue.
Neck Pain
Pain in the neck or cervical spine tends to be quite common since the neck is responsible for holding the weight of the head while being flexible enough to move in nearly every direction. If you suffer from neck pain, make an appointment with our chiropractor right away. We offer a variety of treatments that can address this issue and make sure it does not become a chronic condition.
Expert Chiropractic Care in Miami Beach
SnapCrack's Miami Beach chiropractic center is proud to provide all our patients with the highest-quality chiropractic care, all within a supportive and caring environment. Suppose you have just recently injured yourself and are in the middle of a health crisis or you are ready to adopt a healthier lifestyle. In that case, our team members are ready to work with you to guide you every step of the way towards your health and wellness goals and those of your loved ones as well.
When you visit our Miami Beach chiropractic clinic you will receive:
Spinal X-rays and analysis to diagnose your condition.

Thorough chiropractic examination to discover problem areas.

Detailed information on our findings.

Personalized care and treatment.

Careful follow up.
At SnapCrack's chiropractic clinic in Miami Beach, we are ready to help you achieve a pain-free and healthy lifestyle. Our doctors and staff will provide you with a professional and friendly experience. When you come to our clinic, you will be treated as part of our family. We look forward to meeting you! Schedule your appointment today.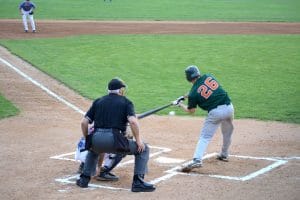 Baseball is a hugely popular sport that many people enjoy. However, injuries can happen while playing the game – whether you are a professional athlete or a novice. The repetitive hitting and throwing motions in baseball put stress on the spine and make players susceptible to strains and back pain. If you notice back pain
Read More »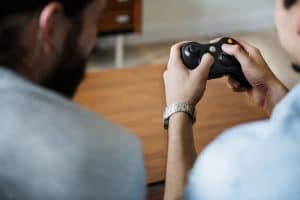 Playing video games is a fun pastime that many people enjoy. However, sitting for long hours can harm your health, particularly when it comes to your spine. Video gaming injuries are becoming increasingly common and include everything from back pain to carpal tunnel syndrome. If you start to experience pain while playing video games, you
Read More »
If you have lower back pain, then you're not alone. Studies show that over half of American adults experience back pain every year. Back pain is a widespread health condition that causes millions of lost workdays every year. Not only can back pain affect your career, but it can also have a significant impact on
Read More »
FIRST TIME AND EVERY TIME
No Wait Policy!
Includes any or all of our chiropractic services during your visit.
Don't Want Your Neck Touched? That's Cool With Us.
Want more info? Fill out the form and we will be in touch.
Ready to feel good again? Let's get cracking!
FIRST TIME AND EVERY TIME
No Wait Policy!
Includes any or all of our chiropractic services during your visit.
Don't Want Your Neck Touched?
That's Cool With Us.
Ready to feel good again? Let's get cracking!
Want more info? Fill out the form and we will be in touch.