$39 CHIROPRACTIC ADJUSTMENTS
FIRST TIME AND EVERY TIME
    No Appointments
    No Hidden Fees
    Don't Like People Touching Your Neck? That's Cool With Us.
When you hear the word chiropractor, you probably think of someone who treats back and neck pain. In reality, a chiropractor can treat many different things including:
Whiplash
Joint pain and dysfunction
Lower back pain
Stiff muscles or muscle aches. 
Arthritis.
Migraines
If you live in the South Beach area, SnapCrack provides excellent chiropractic services for people on the go. Every one of our trained staff members is dedicated to helping you feel better. Our chiropractors have years of experience in the treatment of the spine. They will help you in picking out the perfect chiropractic treatment for your condition.
What Is Chiropractic Treatment?
A chiropractic adjustment involves a trained doctor or technician using tools or their hands to manipulate the spine. Chiropractic treatment is normally very short. The doctor will administer a thrust to the area of the spine being treated. The thrust is controlled and it may be anywhere from gentle to moderate. 
If chiropractic treatment is successful. You should have better mobility and less pain. Your body may function better overall. 
How Is a Chiropractor Different Than a Medical Doctor
A regular doctor goes to medical school for 4 years and receives an MD degree. A chiropractor receives a DC degree from a chiropractic college. They study for four years as well.
A chiropractor focuses on the central nervous system of a patient and the spine and a doctor focuses on blood work. The best medical care a person can get is holistic health care. It involves a combination of traditional medical treatment, physical therapy, chiropractic care, and nutrition to treat illnesses and chronic medical conditions.
The Treatments We Offer
We offer three basic kinds of chiropractic treatment to our patients. They are called the click, the crack, and the drop.
The Crack
The crack is the most traditional of our chiropractic treatments. It is what most people think of when they hear the term chiropractic care. When you have the treatment, the chiropractor will place their hands on the area to be treated and administer a moderate thrust. 
You will hear a crack when this happens. You should not be alarmed, no bones have been cracked or broken, and the sound you hear is simply gas escaping from the body. A traditional chiropractic thrust will take a joint out of its normal range. This will cause gas to escape the capsule that is inside the joint. 
The Drop
The drop is done with the use of a Thompson table that elevates the area to be treated. The chiropractor will thrust using their hands at the same moment that the table drops. This is a much more gentle form of chiropractic adjustment. You should not hear a crack and the doctor will only apply a moderate amount of pressure.
The Click
The click is a very gentle chiropractic treatment designed for people who may think traditional spinal manipulation is too harsh for them. It uses a tool to apply pressure to the area of the spine to be treated. You will not hear a crack and the thrust level is very mild.
The Miami Beach Chiropractor For You
Spinal adjustments are a great way to feel better. They can help people with sports injuries, auto injuries, or people who just want to improve their overall health and wellness. In some cases, it can even be an alternative to surgery.
We want to make everything easy for our clients. You will never even have to make an appointment. We have several memberships that are designed to save you money. Give us a call today.
You might consider pausing your chiropractic sessions while you're pregnant. But don't cancel your next appointment quite yet. Many doctors say there are no known complications caused by chiropractic therapy. It's safe regardless of the term of pregnancy you're in. Additionally, you can expect many benefits from receiving help from a chiropractor while pregnant. If
Read More »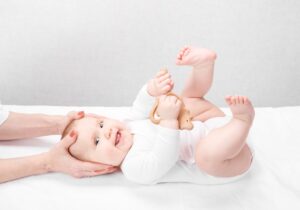 When you go to get chiropractic treatment, you might wonder if your baby can, too. Your baby might feel the same sense of relief you do if they received chiropractic therapy. It is not only safe for babies to receive treatments from chiropractors but also healthy for them. For treating newborns, chiropractic therapy is an
Read More »
Due to the increased usage of computers and mobiles, one of the most common complaints medical professionals receive is neck pain. Chronic neck pain and headaches are some signs you may need a chiropractic neck adjustment. Chiropractic adjustments are excellent ways of relieving tension in the neck muscles. If you do not want surgery or
Read More »
FIRST TIME AND EVERY TIME
No Wait Policy!
Includes any or all of our chiropractic services during your visit.
Don't Want Your Neck Touched? That's Cool With Us.
Want more info? Fill out the form and we will be in touch.
Ready to feel good again? Let's get cracking!
FIRST TIME AND EVERY TIME
No Wait Policy!
Includes any or all of our chiropractic services during your visit.
Don't Want Your Neck Touched?
That's Cool With Us.
Ready to feel good again? Let's get cracking!
Want more info? Fill out the form and we will be in touch.