Chiropractors Near Me in Doral
Walk-in Chiropractor In Hialeah
$29 CHIROPRACTIC ADJUSTMENTS


FIRST TIME AND EVERY TIME​
    No Appointments
    No Hidden Fees
    Don't Like People Touching Your Neck? That's Cool With Us.
Monday: 
Tuesday: 
Wednesday: 
Thursday: 
Friday:
Saturday: 
Sunday: 
12:00 PM – 8:00 PM
12:00 PM – 8:00 PM
12:00 PM – 8:00 PM

12:00 PM – 8:00 PM

12:00 PM – 8:00 PM

10:00 AM – 6:00 PM

Closed
FIRST TIME AND EVERY TIME
Includes any or all of our chiropractic services during your visit.
Want more info? Fill out the form and we will be in touch.
Don't Want Your Neck Touched? That's Cool With Us.
Ready to feel good again? Let's get cracking!
There is nothing we can't do for our patients at SnapCrack's South Florida chiropractic clinics. From spinal adjustments to physical therapy and a wide range of different treatment options, the experts at SnapCrack are dedicated to discovering the very best way to make your pain suffered a distant memory.
This is why, when you need chiropractors near you in Doral, you should come to SnapCrack. We have chiropractic centers across South Florida, and we are experts, always coming highly recommended and with the ability and knowledge to relieve back pain, leg pain, neck pain, and a great deal more besides.
At SnapCrack, we do all this with compassion, kindness, and understanding. When you need medical advice, we are here for you. When you need pain relief, we can give it to you. When you need physical therapy for your range of motion problems, that's something SnapCrack can offer too. Just ask us; we'll be happy to answer your questions and help you make the right health care choice for you and your specific pain relief requirements.
Everything in One Chiropractic Care Package
Something that the majority of our patients ask for when they come to SnapCrack's exceptional Hialeah chiropractor center is spinal adjustments and spinal manipulations. They want relief for their chronic back pain. This is certainly something that we can assist with, and it's the core of any licensed chiropractor's work.
However, did you know that the spine is linked to other areas of the body thanks to the central nervous system? This means that chronic back pain is not the only issue that a spine can cause when it is damaged or out of alignment; there are many other conditions that you might require the expert chiropractic treatments of chiropractors in Hialeah near Doral for. These include (but are not limited to):
Leg pain
Neck pain
Shoulder pain
Hip pain
Knee pain
Insomnia
Fibromyalgia
Tension headaches and migraines
Sciatica
Symptoms of stress
Muscle tension
Obviously, since there are so many conditions that can benefit from chiropractic care, and since SnapCrack has such a wide range of different chiropractic treatment options, you should know that we can help no matter what is needed.
If you are in pain and your range of motion is limited, come to one of our easily located South Florida chiropractic centers and speak to our knowledgeable team of licensed chiropractors. Whatever you need, they will be able to provide it.
As well as the wonderful medical treatments we can give our patients so that their chronic back pain – and other conditions – is improved and pain relief is immediate, and we also offer fantastic treatment plans to each patient.
These treatment plans are carefully created to take every aspect of the patient's life and health care needs into account, and as well as the chiropractic treatment required, they contain information about how to stay safe in the future so that another issue doesn't occur. This is what makes SnapCrack stand out when you're searching for chiropractors near you in Doral, and it's why we're so highly recommended; we go the extra mile every time.
Why Use A Walk-In Chiropractor?
Making an appointment to see a professional when it comes to medical treatments is the normal way of going about things. You might do it online, or perhaps you prefer to use the phone. You make your appointment, and then you wait.
While you wait, what happens? Your chronic back pain, neck pain, leg pain, migraines, insomnia… it all gets worse. These things won't get better by themselves, and that's why you need to find medical advice in the first place. Waiting for an appointment only adds to your pain and discomfort; it's only making things worse.
This is why SnapCrack doesn't ask you to make appointments. You can visit any of our South Florida chiropractic clinics at a time that suits you, not one that we choose because it works for us. If we're open, you're welcome to come inside and see one of our licensed chiropractors quickly.
Your pain relief can start right away, and your chronic back pain can be dealt with efficiently and professionally. Imagine if you had had to wait for that to happen. It wouldn't be fair; we're here to address the balance.
Why We Need to Know the Root Cause
If you thought that everything, we've mentioned above was enough and was all you were looking for when you search for chiropractors near you in Doral, that makes sense; we have mentioned many different reasons to use SnapCrack's highly recommended Hialeah chiropractor centers. Yet there is one more thing we want to acknowledge; we do more.
At SnapCrack, we don't just treat the symptoms of whatever condition is causing you pain suffered. Your health care is too important for this shortcut. By treating only, the symptoms, your pain relief would be a short-term fix, and that's not enough.
The chronic back pain would return. So that's why we concentrate on looking for the root cause. There might be an underlying problem that means you are suffering and need to relieve back pain and more. If we know this, we can treat it, and your pain relief will be much longer-term – ideally permanent. Come to SnapCrack for the best Hialeah chiropractors near Doral, and you'll find pain relief and help in a wide range of different ways.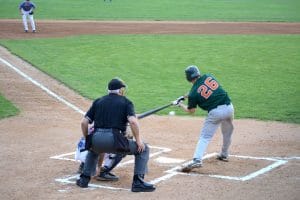 Baseball is a hugely popular sport that many people enjoy. However, injuries can happen while playing the game – whether you are a professional athlete or a novice. The repetitive hitting and throwing motions in baseball put stress on the spine and make players susceptible to strains and back pain. If you notice back pain
Read More »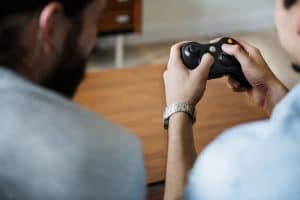 Playing video games is a fun pastime that many people enjoy. However, sitting for long hours can harm your health, particularly when it comes to your spine. Video gaming injuries are becoming increasingly common and include everything from back pain to carpal tunnel syndrome. If you start to experience pain while playing video games, you
Read More »
If you have lower back pain, then you're not alone. Studies show that over half of American adults experience back pain every year. Back pain is a widespread health condition that causes millions of lost workdays every year. Not only can back pain affect your career, but it can also have a significant impact on
Read More »