Walk-in Chiropractors Near Snapper in Coral Gables, FL
Walk-in Chiropractor In Coral Gables
$29 CHIROPRACTIC ADJUSTMENTS


FIRST TIME AND EVERY TIME​
    No Appointments
    No Hidden Fees
    Don't Like People Touching Your Neck? That's Cool With Us.
Monday: 
Tuesday: 
Wednesday: 
Thursday: 
Friday:
Saturday: 
Sunday: 
12:00 PM – 8:00 PM
12:00 PM – 8:00 PM
12:00 PM – 8:00 PM

12:00 PM – 8:00 PM

12:00 PM – 8:00 PM

10:00 AM – 6:00 PM

Closed
FIRST TIME AND EVERY TIME
Includes any or all of our chiropractic services during your visit.
Want more info? Fill out the form and we will be in touch.
Don't Want Your Neck Touched? That's Cool With Us.
Ready to feel good again? Let's get cracking!
If you're interested in visiting a chiropractor, you can visit the SnapCrack walk-in chiropractor in South Miami Coral Gables, Florida, and enjoy a session with one of our professional chiropractors within minutes. We have a no-wait policy that we are proud of, so you don't need to book ahead and try to rush to your session. Whenever you feel aches, pains, or even just a headache caused by stress coming on, head over to your local SnapCrack location, and we will help you with a spinal adjustment that is budget-friendly and effective.
Who Benefits from Chiropractic Care?
Everyone can benefit from a session with one of our chiropractors.
Working professionals who experience aches and pains in their backs from long hours sitting at a desk can feel instantly refreshed.
Parents who struggle to keep up with active young children whose idea of play isn't so kind to older backs will feel instantly better.
Athletes who have been injured, either during a game or during practice, can get back up on their feet with a chiropractic session.
Those with bursitis, scoliosis, or fibromyalgia can all benefit from direct spine adjustments and will enjoy pill-free pain relief.
 What Can Our Chiropractors Do?
There are so many reasons to visit a chiropractor. It is also important to note that the benefits of a session do not last forever. Posture, activities, and even injuries can all upset the adjustment of the spine. Whenever you feel pain, don't be scared to visit your local South Miami chiropractor in Coral Gables for another session.
Ease Aches and Pains Relating to the Spine
The biggest reason why anyone should visit a chiropractor is because of pain or aches in their back or neck. These can be caused by a variety of issues, and effective treatment for these issues is spine adjustments.
Help Improve Mobility
Aches and pains in your back can seriously hamper your ability to move and enjoy life to its fullest. A spine adjustment can reduce this pain and improve circulation, so you feel a boost in mobility throughout your body.
Increase Your Circulation
Pinched nerves can inhibit the effective circulation of blood through your body. Spine adjustments can help address these pinched nerves and get your blood flowing again.
Reduces Stress
We carry stress in our body, and it can be hard to let go when there is pain and tension in your neck or back. A chiropractic session can give you much relief and help you destress simply by reducing the physical symptoms of stress.
Chiropractic Therapy to Suit Your Needs
We offer three main options for spine adjustment. Before you begin, we will talk through the options and your reasons for coming to see a chiropractor, allowing us to recommend the best treatment for your body.
The Crack
The Crack is the most popular and prevalent spine adjustment treatment in the entire world. Using pressure, the joints along your spine are realigned. This brief pressure releases the gases naturally found in your body, causing that infamous "crack" we all love. It works wonders to improve your mobility and reduce any aches and pains you may be experiencing.
The Drop
Using a drop table, your chiropractor will manipulate your spine and use the gentle motion of the drop to adjust your spine. This method is much gentler on the body and does not produce that characteristic crack often associated with chiropractic care. It is a lighter but still effective method to align the spin, reduce common aches and pains in the back and neck, and improve joint mobility.
The Click
Using a hand-held instrument and a gentle push, your chiropractor will adjust your spine by what can be best described as clicking it back into place. This technique is also gentle on the spine, as it works with your body rather than against it, meaning there is no fighting against the body's natural protective response. It is a fast but gentle method of spine alignment.
Vitamin Therapy to Really Give You That Boost
Not only can you enjoy a walk-in spinal adjustment, but you can also boost your body with a few of the essential vitamins and nutrients that it needs to feel great. Zinc, vitamin C, and vitamin B12 all work towards cellular regeneration and boosting your immune system, so you feel better in more ways than one.
These boosters are safe, effective, and can help you overcome a cold, injury, or stressful period. Though these boosters can really kickstart your immune system, it is a good idea to eat a balanced diet to keep the benefits going for longer.
Get Recurring Relief for Ultimate Wellness
Enjoy a walk-in spinal adjustment session for just $29, and a vitamin booster for $35. If you love our services and want to visit us regularly, we highly recommend our membership, which will allow you to enjoy six complimentary sessions and vitamin boosters for just $19.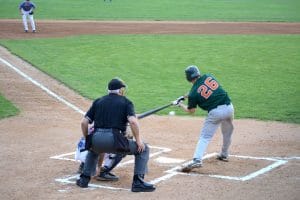 Baseball is a hugely popular sport that many people enjoy. However, injuries can happen while playing the game – whether you are a professional athlete or a novice. The repetitive hitting and throwing motions in baseball put stress on the spine and make players susceptible to strains and back pain. If you notice back pain
Read More »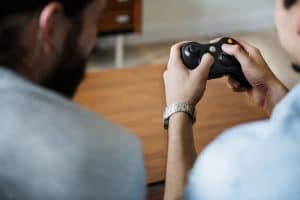 Playing video games is a fun pastime that many people enjoy. However, sitting for long hours can harm your health, particularly when it comes to your spine. Video gaming injuries are becoming increasingly common and include everything from back pain to carpal tunnel syndrome. If you start to experience pain while playing video games, you
Read More »
If you have lower back pain, then you're not alone. Studies show that over half of American adults experience back pain every year. Back pain is a widespread health condition that causes millions of lost workdays every year. Not only can back pain affect your career, but it can also have a significant impact on
Read More »