Walk-in Chiropractors Near Jackson Memorial Hospital
Walk-in Chiropractor In Brickell
$29 CHIROPRACTIC ADJUSTMENTS


FIRST TIME AND EVERY TIME​
    No Appointments
    No Hidden Fees
    Don't Like People Touching Your Neck? That's Cool With Us.
Monday: 
Tuesday: 
Wednesday: 
Thursday: 
Friday:
Saturday: 
Sunday: 
12:00 PM – 8:00 PM
12:00 PM – 8:00 PM
12:00 PM – 8:00 PM

12:00 PM – 8:00 PM

12:00 PM – 8:00 PM

10:00 AM – 6:00 PM

Closed
FIRST TIME AND EVERY TIME
Includes any or all of our chiropractic services during your visit.
Want more info? Fill out the form and we will be in touch.
Don't Want Your Neck Touched? That's Cool With Us.
Ready to feel good again? Let's get cracking!
If you live around the Civic Center, you'll know Jackson Memorial Hospital, where more transplants are performed than any center anywhere across the United States. If you need surgery, you're covered. But what if your body is tired, achy, and just needs some relief?
Luckily for you, our SnapCrack chiropractor in Brickell near Jackson Memorial Hospital has you covered. Whether you're desperate for some quick relief or if you want a crack but don't have much time, we have a policy to not make you wait. Just walk in and enjoy natural pain management and stress relief for $29, your first time, and every time after that.
How Chiropractic Care Can Take Care of Common Pains
When you're mentally stressed or your body is experiencing physical stress due to an ailment, your nervous system can get overwhelmed. This makes your nerves extra sensitive to pain, which can lead to you feeling a litany of preventable problems.
Back Pain
Back pain can be stabbing and intense, or it can be a persistent dull ache. If you have lower back pain or sciatica, which is an acute pain that you feel radiating down your legs, chiropractic care can help to relieve any compression that is at the very root of the pain. Mid and upper back pain can also be caused by compressions that a good crack, drop, or click will help to fix.
Shoulder Pain
There are different causes of shoulder pain, but when your joint cartilage thins, your shoulders can get worn stiff, which can cause an aching, unpleasant sensation. You could also have pain and stiffness in the muscles around your shoulders and the rest of your body. Often this is caused by conditions like polymyalgia rheumatica, which is also the condition that makes you feel achy in areas like your hips and neck during the flu.
If you feel pain in your joints, it could be a form of rheumatoid arthritis, which happens when your immune system attacks healthy tissues, disintegrating your joints, and leaving your shoulders in pain.
Shoulder pain can be debilitating, and it can be tempting to take painkilling mediation to help get you some relief. Anti-inflammatories may help, but they require regular consumption, and many painkillers just mask the pain. Chiropractic care can be a natural pain management solution for many shoulder pains, if you want more info to see if your shoulder pain can be helped by the Crack, the Drop or the Click, get in touch today!
How Chiropractic Care Can Complement Other Treatments
If you are visiting Jackson Memorial Hospital for regular treatment of some conditions, you might want to look into whether chiropractic care can complement your treatments.
Bursitis can be extremely painful on your shoulders, ankles, hips, elbows, thighs, and knees, giving you a high-intensity pain that's often isolated to one joint. Bursitis can cause swelling and can impact your ability to walk and perform daily tasks. It gets worse when there's movement or when pressure is put on the area. Still, specialized chiropractic adjustment can reduce the pressure on your nervous system and help you to overcome your symptoms alongside any treatment you're getting from the hospital.
Fibromyalgia is notoriously difficult to treat, as scientists don't yet know what causes the condition. What is known, however, is that the spinal cord processes pain differently in sufferers, which can lead to pain and aches throughout the body. It tends to make your tissues sore, instead of your muscles and nerves, but chiropractic care can still help to aid fibromyalgia pain management alongside other treatments like anti-depressants. By reducing stress and releasing pressure on key pressure points, pain can be reduced.
If your child is about to go through puberty and experiencing a growth spurt, they might have a curvature in the spine called scoliosis, which needs to be dealt with to avoid causing other conditions in the future like chronic back pain. If you're taking your child to Jackson Memorial for scoliosis treatment, drop by SnapCrack! Chiropractic care can help to reduce the impact of the condition and help to prevent it from getting too painful by increasing joint mobility.
General Immune System
We now offer vitamin therapy, to help boost your immune system with vitamin C, boost your nervous system with B12 and decrease inflammation and increase wound healing with zinc! These injections are intramuscular and cost just $19 for members and $35 for non-members.
Membership costs $39 per month but includes 6 chiropractic care sessions, so you start saving immediately. If you live or work around the area or if you're going for regular treatments at our Brickell chiropractor near Jackson Memorial, a membership might be the perfect way for you to treat yourself. You can receive some stress relief as well as complement your treatments, boost your body's defenses, and ease your aches and pains.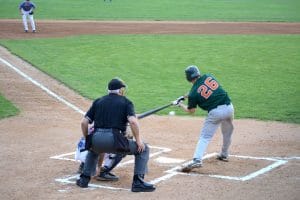 Baseball is a hugely popular sport that many people enjoy. However, injuries can happen while playing the game – whether you are a professional athlete or a novice. The repetitive hitting and throwing motions in baseball put stress on the spine and make players susceptible to strains and back pain. If you notice back pain
Read More »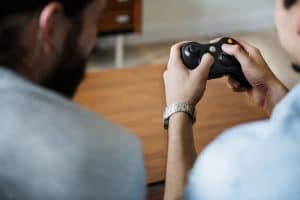 Playing video games is a fun pastime that many people enjoy. However, sitting for long hours can harm your health, particularly when it comes to your spine. Video gaming injuries are becoming increasingly common and include everything from back pain to carpal tunnel syndrome. If you start to experience pain while playing video games, you
Read More »
If you have lower back pain, then you're not alone. Studies show that over half of American adults experience back pain every year. Back pain is a widespread health condition that causes millions of lost workdays every year. Not only can back pain affect your career, but it can also have a significant impact on
Read More »