Walk-in Chiropractors Near Fairchild Tropical Botanic Garden
Walk-in Chiropractor In South Miami
$29 CHIROPRACTIC ADJUSTMENTS


FIRST TIME AND EVERY TIME​
    No Appointments
    No Hidden Fees
    Don't Like People Touching Your Neck? That's Cool With Us.
Monday: 
Tuesday: 
Wednesday: 
Thursday: 
Friday:
Saturday: 
Sunday: 
12:00 PM – 8:00 PM
12:00 PM – 8:00 PM
12:00 PM – 8:00 PM

12:00 PM – 8:00 PM

12:00 PM – 8:00 PM

10:00 AM – 6:00 PM

Closed
FIRST TIME AND EVERY TIME
Includes any or all of our chiropractic services during your visit.
Want more info? Fill out the form and we will be in touch.
Don't Want Your Neck Touched? That's Cool With Us.
Ready to feel good again? Let's get cracking!
Chiropractors can help you with many different kinds of injury. From car accidents to slips and falls, from pregnancy pains to sciatica, from migraines to symptoms of stress and much more besides, a chiropractor's job is to assess the pain and to determine how to realign the spine to reduce or eliminate that pain altogether. You might be surprised at just how many ailments a good chiropractor like SnapCrack can deal with.
Seeing walk-in chiropractors in South Miami near Fairchild Tropical Botanic Gardens can make a massive difference to your life. The pain will stop, and you can become much more mobile – you can work again, go out to places, and have fun, and enjoy family life. If you're suffering, visit SnapCrack for help and advice; after all, it's what we're here for.
Our patients are at the heart of everything we do at SnapCrack. Our sole aim is to make them happy, take away their pain, and even help them to understand what went wrong in the first place, and how to ensure that it doesn't happen again (as far as possible). We change lives, and that's a hugely important task; we make people better, and we do it in a comforting, skillful, non-invasive way.
The way we do this at SnapCrack is to talk with our patients. We don't just presume to know exactly what's wrong as soon as someone walks through the door; if we did that it would be guesswork, and no one wants to work with a clinician who guesses and doesn't know.
Instead, we take the time to talk to each patient individually, asking the right questions to prompt the answers we need to determine exactly what the issue is. No matter what, the symptoms are only part of the cause of the pain and reduced mobility; the root cause needs to be factored in too, and treated, to make things better all round.
SnapCrack is a walk-in chiropractor near Fairchild Tropical Botanic Garden, and as such we are easy to find and access. Prominently signed and with parking, we are there for you whenever you need us because we offer a walk-in service that requires no appointments. You won't become stressed trying to locate SnapCrack; we make things as easy as possible for all our patients, and we're on the other end of a phone if you need any help.
Once you are with us, you won't have to wait very long to be seen (it will, however, depend on how busy the clinic is when you arrive) and your treatment can begin the same day.
We've mentioned that SnapCrack is a walk-in South Miami chiropractor near Fairchild Tropical Organic Garden before, but what does that really mean and how will it help our patients? What it means is you don't have to make an appointment to see us. You can just arrive and come in, and we will see you in turn. Rather than having to wait days, weeks, perhaps even months if your chiropractor is very busy,
That's no good for anyone, and for those who are in pain or unable to move very well, waiting even a short while can seem like a lifetime. In the worst extremes, it can make the injury and pain even worse. With SnapCrack, there is no wait.
Visit SnapCrack's experienced, knowledgeable, friendly staff at our walk-in clinic and be seen by a professional chiropractor on the same day. It's the perfect solution for those who are in pain and are seeking a non-invasive, long term solution.
At SnapCrack, we are proud of our walk-in clinic. It's what makes us different and helps us to stand out, but it's also what helps our clients the most. We don't want people to suffer for any longer than they have to, so we are determined to see everyone when they need us, not weeks or months down the road.
Come to SnapCrack For Help
SnapCrack can help you. We know we can. No matter what your age (there are no upper or lower age limits for chiropractic medicine) or your condition, our talented staff have the experience and qualifications to know exactly how your spine can be manually manipulated for the best results. Remember, this is all we do, all day every day, so it's little wonder we are so good at diagnosing problems and treating them (as well as the root cause).
For some, it will only take one visit to SnapCrack to make them better. For others, it can take more. We will make that determination and explain your treatment plan to you so that you don't have to worry.
If you do have questions, please feel free to ask them. We might be the experts, but this is your body, and you need to know exactly what is happening.
Whether a one-off treatment or a series of sessions, we will also help you to understand just how to keep yourself fit and healthy at home too. This will help to prevent the injury from reoccurring and keep you enjoying the life you want to lead.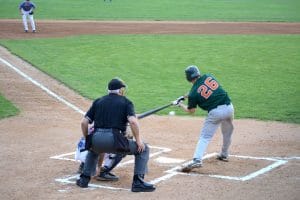 Baseball is a hugely popular sport that many people enjoy. However, injuries can happen while playing the game – whether you are a professional athlete or a novice. The repetitive hitting and throwing motions in baseball put stress on the spine and make players susceptible to strains and back pain. If you notice back pain
Read More »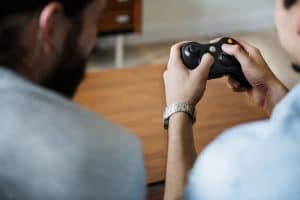 Playing video games is a fun pastime that many people enjoy. However, sitting for long hours can harm your health, particularly when it comes to your spine. Video gaming injuries are becoming increasingly common and include everything from back pain to carpal tunnel syndrome. If you start to experience pain while playing video games, you
Read More »
If you have lower back pain, then you're not alone. Studies show that over half of American adults experience back pain every year. Back pain is a widespread health condition that causes millions of lost workdays every year. Not only can back pain affect your career, but it can also have a significant impact on
Read More »