Walk-in Chiropractor Prices in Miami
Walk-in Chiropractor In Brickell
$29 CHIROPRACTIC ADJUSTMENTS


FIRST TIME AND EVERY TIME​
    No Appointments
    No Hidden Fees
    Don't Like People Touching Your Neck? That's Cool With Us.
Monday: 
Tuesday: 
Wednesday: 
Thursday: 
Friday:
Saturday: 
Sunday: 
12:00 PM – 8:00 PM
12:00 PM – 8:00 PM
12:00 PM – 8:00 PM

12:00 PM – 8:00 PM

12:00 PM – 8:00 PM

10:00 AM – 6:00 PM

Closed
FIRST TIME AND EVERY TIME
Includes any or all of our chiropractic services during your visit.
Want more info? Fill out the form and we will be in touch.
Don't Want Your Neck Touched? That's Cool With Us.
Ready to feel good again? Let's get cracking!
There are some sad facts that we need to face in this world. Not all of them are personal ones, but this one fact might resonate with you: one-third of the entire population is, at any one time, suffering from back pain. The problem is, if you are part of this third, whether it's constant or intermittent, you might have been telling yourself that it's nothing. You might have just resigned yourself to the idea that this kind of pain comes with age, or because you play a particular sport, or that it will be fixed when you get a new mattress or a better office chair.
This is not a healthy way to think. It can mean that you start to get used to the pain, and when that happens, even though you know you are struggling, you just get on with things as best you can. When you do this, however, your 'best' just isn't as good as it could be.
From the moment you start checking out chiropractor prices to the time you walk out of SnapCrack's Miami chiropractor clinic with a spring in your step and a full treatment plan in hand, we are here to help you get your life back to where you want it to be. You don't have to struggle or resign yourself to getting used to pain.
Why Visit A Walk-In Clinic?
Looking at the chiropractor prices in Miami might be your first response when you know you need to see someone to help you become pain-free and more mobile. At SnapCrack, we have low prices, but that doesn't mean we offer a low standard of service – we are just as professional and just as experienced as more expensive chiropractors in the area.
So how can we offer our low prices and still do good work? It's because we are a walk-in clinic. We can see many more people than a clinic that insists on appointments can, and although that doesn't mean anyone is rushed or our service is substandard, it does mean we can charge a lot less because we are helping more people. So not only will you pay less when you come to SnapCrack's walk-in chiropractor in Miami, you won't have to wait for an appointment either. Rather than being in pain for additional days or even weeks, you can be treated and helped exactly when you need us. It makes a big difference to your overall wellbeing, and it is exactly why we do what we do.
We Are Relaxed And Caring
Any kind of clinic or medical facility is going to immediately cause anxiety for some people. This is entirely understandable, and it's something that we at SnapCrack are familiar with. We don't assume that everyone is comfortable in a medical environment, and so we make sure our clinic is a safe, secure, relaxed, and caring place to be. Walking in through our door will give you a feeling of calm, and everything that follows will be much easier because of it.
We will also always be happy to answer any questions you may have. Don't be afraid to ask about any aspect of chiropractic therapy, or about your treatment plan in particular. We need to work together to ensure you receive exactly the help you need.
Our Treatment Is For Everyone
SnapCrack is easy to find thanks to our great location, so when you are looking for chiropractor prices in Miami, you should certainly check us out. We have ample parking, and we're ready and waiting for you whenever you need us. Since there are no age restrictions, upper or lower, when it comes to chiropractic care, we know we can help anyone who needs us, no matter who they are or what spine-related condition they might be suffering from.
Chiropractic treatments are non-invasive and completely natural, and experts such as the ones at SnapCrack use the patient's own body to create pain relief and better mobility. By adjusting the spine and manually manipulating it into place, we can change your entire outlook.
It might surprise you when you learn exactly how much we can treat. The back and pain associated with it is an obvious area we work in, and so too are the hips, neck, shoulders, and legs. Yet there are many other conditions that a chiropractor's expert skills can make it much easier to cope with. Stress is one (we are able to reduce muscle tension and stiffness), while migraines and tension headaches are another. We can even help your digestive system, and if you suffer from a condition such as fibromyalgia, a visit to a chiropractor could be a good way to relieve yourself of the symptoms.
If you feel that you could benefit from spinal adjustment and the relief and good feeling that comes with it, just walk through our doors. We'll be happy to help you.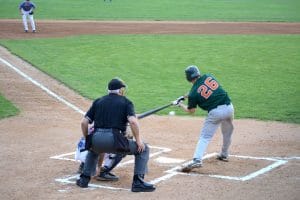 Baseball is a hugely popular sport that many people enjoy. However, injuries can happen while playing the game – whether you are a professional athlete or a novice. The repetitive hitting and throwing motions in baseball put stress on the spine and make players susceptible to strains and back pain. If you notice back pain
Read More »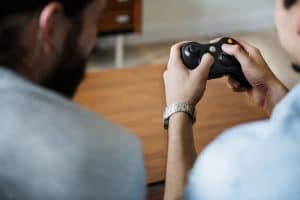 Playing video games is a fun pastime that many people enjoy. However, sitting for long hours can harm your health, particularly when it comes to your spine. Video gaming injuries are becoming increasingly common and include everything from back pain to carpal tunnel syndrome. If you start to experience pain while playing video games, you
Read More »
If you have lower back pain, then you're not alone. Studies show that over half of American adults experience back pain every year. Back pain is a widespread health condition that causes millions of lost workdays every year. Not only can back pain affect your career, but it can also have a significant impact on
Read More »