Walk-in Chiropractors in Miami Beach
Walk-in Chiropractor Near Hilton Cabana Miami Beach
$29 CHIROPRACTIC ADJUSTMENTS


FIRST TIME AND EVERY TIME​
    No Appointments
    No Hidden Fees
    Don't Like People Touching Your Neck? That's Cool With Us.
Monday: 
Tuesday: 
Wednesday: 
Thursday: 
Friday:
Saturday: 
Sunday: 
12:00 PM – 8:00 PM
12:00 PM – 8:00 PM
12:00 PM – 8:00 PM

12:00 PM – 8:00 PM

12:00 PM – 8:00 PM

10:00 AM – 6:00 PM

Closed
FIRST TIME AND EVERY TIME
Includes any or all of our chiropractic services during your visit.
Want more info? Fill out the form and we will be in touch.
Don't Want Your Neck Touched? That's Cool With Us.
Ready to feel good again? Let's get cracking!
If you're enjoying a vacation at the Hilton Cabana, or if you're traveling for business, the last thing you need is to have your precious time interrupted by aches and pains. Nobody likes to be in pain, but medical bills can be expensive, and appointments can take a long time to book.
When we opened our SnapCrack walk-in chiropractors in Miami Beach, near the Hilton Cabana, we knew exactly what we wanted to do. We wanted to make it easy, affordable, and quick for anybody to get the treatment that they need to enjoy their daily lives.
We wanted to make getting chiropractic care as easy as going to pick up some medication, but, in many cases, the pain relief we can provide will be more instantaneous than painkillers. We have created a caring, safe space for anybody to come whenever they need help dealing with their pain. Our bright and comfortable location will help to put you at ease, along with our courteous and caring staff. We take great pride in our no-wait policy.
You can simply walk into our Miami Beach location and get treated quickly with no appointment necessary. Whatever your problem is, we will listen attentively to understand exactly what we can do to help. Customer service is our number one priority.
We will listen to what's bothering you and do our best to give you instant relief. However, if we think you might need more sessions to deal with the pain, we will be completely transparent with you from the beginning.
A Commonly Misunderstood Practice
Many people think that chiropractors only deal with problems relating to your spine. That would mean that we can only help problems relating to the back, which is categorically untrue. When we carry out a chiropractic adjustment, we can help issues related to leg pain, hip pain, shoulder pain, headaches, and even some digestive issues. Many people feel surprised at how their general aches, pains, and malaise can be helped with one of our treatments.
The spine is the most important tool our body uses to communicate between our brain and our body; it's much more complicated than just a bone. Therefore, many problems can originate in one of its vertebrae. When you walk into our Miami Beach chiropractor location near the Hilton Cabana, we'll be able to explain how our treatment can actually help the root of your issue. We'll also be delighted to answer any questions you have so we can clear up confusion about this commonly misunderstood practice.
There's one thing better than helping to give you relief from your immediate aches and pains – working with you to prevent any further pains down the line. If you constantly return because of a specific pain, we'll get concerned and help to talk to you about what causes that pain and how you can help to prevent it.
We care for our patients from the moment they walk through the door, so we will help to recommend lifestyle changes or just promote education about how damage occurs and how you can stay safe.
When lifestyle changes aren't relevant (such as you get in pain due to your work, or you use chiropractic care for its other benefits), our membership program can help to deliver regular treatments for the low cost of $49 per month. That includes up to 6 treatments, as well as our VitaminTherapy.
VitaminTherapy with SnapCrack
Chiropractic care is about improving people's lifestyles. That's why we also offer intramuscular vitamin injections from our chiropractor walk-in Miami Beach location. We supply booster injections that get directly into your body, so you can be sure you're absorbing as much of it as possible. We offer zinc, vitamin C, vitamin B12, and glutathione.
When you become a member, we offer these injections for just $19 each, perfect to accompany regular chiropractic care. For non-members, the price is $35 each, so you make significant savings. There's also one intramuscular injection of your choice included with your membership, so you can experience the boosting effect first-hand.
We can help with pain as soon as the problem becomes apparent, helping you with pains that include but aren't limited to:
Back pain
Neck pain
Hip pain
Shoulder pain
Leg pain
Migraines
Fibromyalgia
Stress
Muscle stiffness
Pregnancy pain
You might not even have any pains that are specifically making life difficult for you. Many people enjoy regular chiropractic therapy to help their circulation system, as spinal adjustment can help to prevent pinched nerves and veins, which can result in poor circulation. It can even improve your immune system thanks to the boost in blood flow sent throughout your body. Spinal adjustment and chiropractic care can also help to support you through the modern working life of working at a desk and sitting for long hours.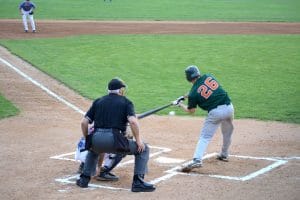 Baseball is a hugely popular sport that many people enjoy. However, injuries can happen while playing the game – whether you are a professional athlete or a novice. The repetitive hitting and throwing motions in baseball put stress on the spine and make players susceptible to strains and back pain. If you notice back pain
Read More »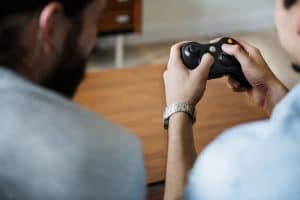 Playing video games is a fun pastime that many people enjoy. However, sitting for long hours can harm your health, particularly when it comes to your spine. Video gaming injuries are becoming increasingly common and include everything from back pain to carpal tunnel syndrome. If you start to experience pain while playing video games, you
Read More »
If you have lower back pain, then you're not alone. Studies show that over half of American adults experience back pain every year. Back pain is a widespread health condition that causes millions of lost workdays every year. Not only can back pain affect your career, but it can also have a significant impact on
Read More »