Walk-in Chiropractor Near Hialeah Gardens
Walk-in Chiropractor In Hialeah
$29 CHIROPRACTIC ADJUSTMENTS


FIRST TIME AND EVERY TIME​
    No Appointments
    No Hidden Fees
    Don't Like People Touching Your Neck? That's Cool With Us.
Monday: 
Tuesday: 
Wednesday: 
Thursday: 
Friday:
Saturday: 
Sunday: 
12:00 PM – 8:00 PM
12:00 PM – 8:00 PM
12:00 PM – 8:00 PM

12:00 PM – 8:00 PM

12:00 PM – 8:00 PM

10:00 AM – 6:00 PM

Closed
FIRST TIME AND EVERY TIME
Includes any or all of our chiropractic services during your visit.
Want more info? Fill out the form and we will be in touch.
Don't Want Your Neck Touched? That's Cool With Us.
Ready to feel good again? Let's get cracking!
If you are looking for a walk-in chiropractor in Hialeah near Hialeah Gardens with experience, a dynamic work ethic, and plenty of satisfied customers, look no further than SnapCrack. Our outstanding expertise means that every patient who walks through our doors is seen as quickly as possible, diagnosed, and treated.
Our patients become our ultimate priority, and we are always determined to have them leave feeling one hundred percent better than when they arrived. Giving our patients care and attention while also ensuring their chiropractic needs are met is something we are proud of.
If you've never had the need for a chiropractor, you might not know quite how different life can be after you have found a good one. The truth is the SnapCrack walk-in Hialeah chiropractor near Hialeah Gardens facility has changed lives for the better on countless occasions.
We've done that by putting our knowledge, experience, skill, and compassion to the best use every time a patient needs us. When you come to SnapCrack, you know you're getting the ultimate care and attention, and you won't be disappointed with the results.
Although it is the chiropractic services we offer that is the main reason people come to us in the first place, the fact that we offer so much more and can give a complete service is an additional benefit they are always pleased to receive. Our incredible aftercare is second to none.
Giving patients a full rounded service means more than being in less pain and more mobile. It also means giving them the information they need to protect themselves from similar injuries and issues in the future.
We take the time to talk to our patients so we can develop a plan that suits them and their lifestyles. Our treatment plans are thorough and extensive, and we create them for each individual rather than take them 'off the shelf.'
Although our exceptional chiropractors and the way they are able to help people are very special indeed, there is something else about SnapCrack that makes people want to visit us over and above anyone else. It's the fact that we are a walk-in chiropractor near Hialeah Gardens. We open our doors to everyone and anyone.
You can come to us at a time that suits you, rather than having to make an appointment that might be many weeks in the future. You won't have to change your plans, take time off work, or otherwise be inconvenienced by another chiropractor who will only work on an appointment basis.
Here at SnapCrack, you don't need an appointment; you just need to come to us when you're in pain and let us treat you in the best way possible. That is the essence of how we do business. We don't dictate times and dates to anyone; if you need us, come see us, it's as simple as that.
Once you've arrived at SnapCrack, take your time. We want to spend as much time with you as we need to in order to determine just what the situation is and how we can help you. You won't be seen as a problem or a burden; you'll be seen as an important patient who needs our help. So don't delay in coming to see us – we can help you today.
The difference between a good chiropractor and a great one (great ones like those at SnapCrack) is that a great chiropractor will not only treat the pain the patient is suffering from, but they will also look for the root cause of that pain, and, if need be, treat that too.
Think of sciatica, for example, with this condition, you will feel pain in your leg, but the issue is actually a spinal one. This is why we pride ourselves on asking the right questions; we are looking to help you at every step.
Why else would the chiropractors at SnapCrack be so conscientious about learning all there is to know about the human body, and understanding how each different area links to many others? We put the work in, and we have the experience, so you can come to us in complete confidence and trust us to do what we need to do to help you.
At the SnapCrack walk-in chiropractor facility near Hialeah Gardens, there isn't just one treatment that we carry out, but many. Although the main area we work on is the spine and back pain, that doesn't mean chiropractic solutions can't be found for many other issues including:
Stress
Migraines and tension headaches
Back, shoulder, neck, hip, and leg pain
Rehabilitation work after an accident or illness
Even if you're not sure whether a chiropractor is the right person to ask for help, coming to SnapCrack is still a good idea. We can assess you, talk to you, ask the right questions, and ultimately determine whether or not we can help you, giving you all the information you need along the way.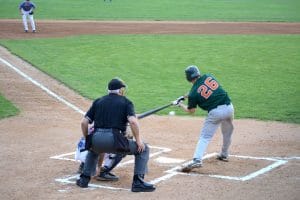 Baseball is a hugely popular sport that many people enjoy. However, injuries can happen while playing the game – whether you are a professional athlete or a novice. The repetitive hitting and throwing motions in baseball put stress on the spine and make players susceptible to strains and back pain. If you notice back pain
Read More »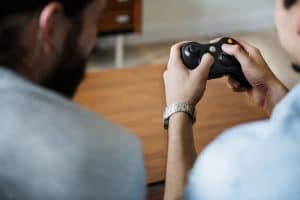 Playing video games is a fun pastime that many people enjoy. However, sitting for long hours can harm your health, particularly when it comes to your spine. Video gaming injuries are becoming increasingly common and include everything from back pain to carpal tunnel syndrome. If you start to experience pain while playing video games, you
Read More »
If you have lower back pain, then you're not alone. Studies show that over half of American adults experience back pain every year. Back pain is a widespread health condition that causes millions of lost workdays every year. Not only can back pain affect your career, but it can also have a significant impact on
Read More »