Walk-in Chiropractor Near Broken Shaker at Freehand Miami
Walk-in Chiropractor In Miami Beach
$29 CHIROPRACTIC ADJUSTMENTS


FIRST TIME AND EVERY TIME​
    No Appointments
    No Hidden Fees
    Don't Like People Touching Your Neck? That's Cool With Us.
Monday: 
Tuesday: 
Wednesday: 
Thursday: 
Friday:
Saturday: 
Sunday: 
12:00 PM – 8:00 PM
12:00 PM – 8:00 PM
12:00 PM – 8:00 PM

12:00 PM – 8:00 PM

12:00 PM – 8:00 PM

10:00 AM – 6:00 PM

Closed
FIRST TIME AND EVERY TIME
Includes any or all of our chiropractic services during your visit.
Want more info? Fill out the form and we will be in touch.
Don't Want Your Neck Touched? That's Cool With Us.
Ready to feel good again? Let's get cracking!
At SnapCrack, we believe that no one should have to live with pain. No matter the cause or location of your discomfort, the experienced team at our walk-in chiropractor in Miami Beach near Broken Shaker at Freehand Miami wants to help you get back to living your life to its fullest.
The SnapCrack team is dedicated to not only reducing or eliminating your discomfort as much as possible but finding and addressing its root cause too. We know that pain is your body's way of telling you something is wrong and, if this is ignored, it is likely to lead to much bigger problems as time goes on, often requiring surgery or strong medication.
Whether you make an appointment or simply turn up to our chiropractor walk-in clinic near Broken Shaker at Freehand Miami, your chiropractor will create a unique treatment plan around your needs to ensure you are pain-free today and in the future. At SnapCrack, we really care about our patients, and that is why your treatment plan won't come with any obligations or hidden fees.
At SnapCrack, we are experts in everything to do with spine-related pain. This means that we do not only know how to physically treat your discomfort, but we understand how its effects are often far-reaching and varied. Every member of the SnapCrack team understands that the effects of pain are more than simply the physical symptoms.
In fact, pain can impact our patients' daily lives and mental health too. Physical pain can prohibit your ability to work, go about the daily routines of life, or enjoy playing sports or exercising. At SnapCrack, we take the time to really learn about you and how your pains are affecting your day to day life.
How Our Treatments Can Help with Your Pains
SnapCrack chiropractic care treatments can be used to benefit a range of different injuries and conditions to promote healing, reducing the need for surgeries and medication later down the line. Below, we have outlined just a few specific conditions and injuries that can benefit from the treatments we offer to give you some idea of how varied the possibilities are for chiropractic pain relief.
Growing Pains
If your child is experiencing growing pains, then it is likely that they are in quite a lot of discomfort. While growing pains can continue into adulthood or until an individual has completely stopped growing, they are most common in children aged 12 and below.
Growing pains are commonly felt on the back of the leg, particularly behind the knee. Visiting a licensed chiropractor will not only alleviate the discomfort your child is feeling, but will likely reduce some of the side effects of growing pains, such as difficulties concentrating and sleeping.
Migraines
If you are suffering from migraines and have not consulted a medical professional, then you might not be aware that they are often caused by a poorly aligned spinal cord. Migraines are not the only outcome of having a misaligned spinal cord. Since a misaligned cord affects the nerves, it can impact many physical functions.
If you visit a SnapCrack walk-in chiropractor clinic you will be met with an expert chiropractor who can focus your treatment on your needs. This might include realigning your body to release this pressure on the nervous system.
Sporting Injury
If you are experiencing a sporting injury, then you will know that the pain is often twofold. Not only will you have to deal with the physical discomfort, but you might worry your injury could stop you from ever taking part in that activity again.
At SnapCrack, we will not only treat your pain but aid in your recovery too. Our chiropractors will educate you about home exercises, as well as using adjustment treatments to promote healing.
Arthritis
Whether it manifests itself in stiffness, chronic pains, or enlarged joints, just because you have arthritis, it doesn't mean you are doomed to feel its pain forever. At SnapCrack, we offer very gentle adjustment techniques, such as The Click, ideal for anyone living with widespread pains relating to arthritis.
Some examples of other conditions and injuries that benefit from receiving SnapCrack chiropractic adjustment include:
Shoulder pain
Sciatica
Headaches
Chronic pain
Ankle pain
Hip pain
Bursitis
Fibromyalgia
Scoliosis
Tennis Elbow
Sports Injuries
Strain Injuries
Getting You Back to a Full and Pain-Free Life
Chiropractic care at SnapCrack involves treatments that are specialized to the pains, needs and health care priorities of our patients. This means that we are able to offer highly tailored treatments and solutions.
You could use your adjustment sessions to help you achieve or maintain peak physical condition, which is especially valuable for athletes who want to safeguard their bodies against injuries or fatigue.
SnapCrack treatments can also be used to improve neurological health, muscle strength, physical functioning, as well as a range of motion and flexibility. We can also focus our treatments on reducing or removing chronic pains, promoting recovery, or as a form of prevention.
Find a Chiropractor near Broken Shaker at Freehand Miami
If you are experiencing any pains, however big or small, whatever their cause, drop by our walk-in Miami Beach chiropractor near Broken Shaker at Freehand Miami, and our chiropractor will help you return to a pain-free life.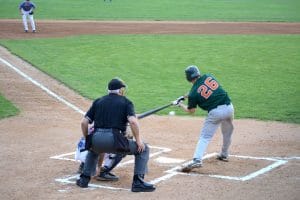 Baseball is a hugely popular sport that many people enjoy. However, injuries can happen while playing the game – whether you are a professional athlete or a novice. The repetitive hitting and throwing motions in baseball put stress on the spine and make players susceptible to strains and back pain. If you notice back pain
Read More »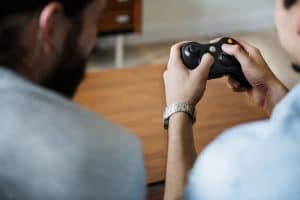 Playing video games is a fun pastime that many people enjoy. However, sitting for long hours can harm your health, particularly when it comes to your spine. Video gaming injuries are becoming increasingly common and include everything from back pain to carpal tunnel syndrome. If you start to experience pain while playing video games, you
Read More »
If you have lower back pain, then you're not alone. Studies show that over half of American adults experience back pain every year. Back pain is a widespread health condition that causes millions of lost workdays every year. Not only can back pain affect your career, but it can also have a significant impact on
Read More »