Walk-in Chiropractor in South Miami
Walk-in Chiropractor In South Miami
$29 CHIROPRACTIC ADJUSTMENTS


FIRST TIME AND EVERY TIME​
    No Appointments
    No Hidden Fees
    Don't Like People Touching Your Neck? That's Cool With Us.
Monday: 
Tuesday: 
Wednesday: 
Thursday: 
Friday:
Saturday: 
Sunday: 
12:00 PM – 8:00 PM
12:00 PM – 8:00 PM
12:00 PM – 8:00 PM

12:00 PM – 8:00 PM

12:00 PM – 8:00 PM

10:00 AM – 6:00 PM

Closed
FIRST TIME AND EVERY TIME
Includes any or all of our chiropractic services during your visit.
Want more info? Fill out the form and we will be in touch.
Don't Want Your Neck Touched? That's Cool With Us.
Ready to feel good again? Let's get cracking!
If you are suffering from pain, your life will be hard. You might find it challenging to work, for example, and that can have an effect on how you live or even where you live. You might feel you are missing out on precious time with your family, time you'll never be able to get back.
You could be unable to enjoy any of the hobbies – particularly sporting ones – that you loved before your injury or condition started. This will clearly leave you feeling depressed and dejected, and that can even make your pain feel worse. Pain is a combination of poor physical and mental health.
This all sounds dire, but with SnapCrack, your chiropractor in Miami near South Miami, it doesn't have to be this way. We can assess your injury and pain, and we can create a bespoke treatment plan that is just for you. We don't work with pre-made, 'off the shelf' plans to help our patients.
Doing this can mean we miss out on essential factors that will make a big difference. Instead, we create the plan with the patient in mind, ensuring it is tailored exactly to their issues in both the short and long term.
You might be surprised at just what a chiropractor can do. Although we focus on the spine, it's not just about back pain. We help with all kinds of pain, including neck and hip pain, plus we can reduce the symptoms of pregnancy pain, stress, muscle tension, migraines, and tension headaches, fibromyalgia, rotator cuff injuries, sporting injuries, and sciatica among many other conditions and problems.
As you can see, finding a great South Miami chiropractor could make a big difference in your life. Finding SnapCrack will definitely do so.
Why Is SnapCrack Different?
Just why is SnapCrack different from so many of the other chiropractors that are out there? There are so many reasons. Firstly, we are a low cost.
With prices from $29, you can see that coming to us for help won't break the bank. We're affordable and open to all.
Another reason for using SnapCrack is our aftercare approach. We don't just treat people and then send them on their way, hoping all will be well. We treat people and then give them all the information they need to make the right choices in the future when it comes to protecting themselves and reducing the chances of having another injury, or of the old injury from flaring up again.
As much as we love our patients, we don't want to keep seeing them return. If they do, something has done wrong, and that is not how SnapCrack works.
Plus, we offer a walk-in service. You won't ever have to make an appointment with SnapCrack, and you can be sure of being seen as quickly as possible when you arrive at a time that suits you. Of course, there might be patients ahead of you, but waiting for hours is better than waiting for days, for weeks, for months, when you are in pain.
There is no need to ever have to suffer for longer than absolutely necessary when you have SnapCrack to help you. If you are in pain, visit a chiropractor in South Miami who can see you and treat you – visit SnapCrack.
If you've ever been to see a medical professional and tried to explain your symptoms but just not felt listened to, we understand. This happens a lot more than it should, and not only is it frustrating for the patient, it won't help the professional either – it won't give them the full story so they will be unable to treat the full complaint.
At SnapCrack, we make sure we listen. We even ask additional questions to ensure we are really getting to the root cause of the pain you are suffering from. Only then will we start to come up with the ideal treatment plan for you. Only then will we be able to confidently discuss the treatment that will work best and what aftercare you might need to take on yourself.
Walk-In Chiropractors: It Works
The fact that SnapCrack is a walk-in chiropractor in South Miami is crucial; it's at the heart of everything we do. No matter whether you come to us with a painful back, with tense muscles, feeling stressed, suffering from sciatica, bombarded with migraines, or anything else, you can see us immediately, no waiting, no additional suffering.
Your life can be put back together much more quickly than you might have imagined, and everything you are currently missing out on or finding hard is suddenly opened up to you once more.
SnapCrack can be there for you when you need us. We can be there for you to put your life back on track. We can be there for you no matter what you want us to help with. Visit us today to find out more and come away feeling great.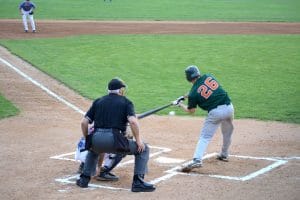 Baseball is a hugely popular sport that many people enjoy. However, injuries can happen while playing the game – whether you are a professional athlete or a novice. The repetitive hitting and throwing motions in baseball put stress on the spine and make players susceptible to strains and back pain. If you notice back pain
Read More »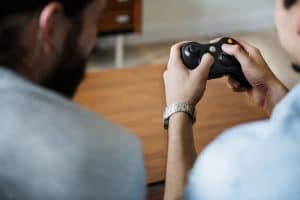 Playing video games is a fun pastime that many people enjoy. However, sitting for long hours can harm your health, particularly when it comes to your spine. Video gaming injuries are becoming increasingly common and include everything from back pain to carpal tunnel syndrome. If you start to experience pain while playing video games, you
Read More »
If you have lower back pain, then you're not alone. Studies show that over half of American adults experience back pain every year. Back pain is a widespread health condition that causes millions of lost workdays every year. Not only can back pain affect your career, but it can also have a significant impact on
Read More »