Top Walk-in Chiropractors in Miami
Walk-in Chiropractor In Brickell
$29 CHIROPRACTIC ADJUSTMENTS


FIRST TIME AND EVERY TIME​
    No Appointments
    No Hidden Fees
    Don't Like People Touching Your Neck? That's Cool With Us.
Monday: 
Tuesday: 
Wednesday: 
Thursday: 
Friday:
Saturday: 
Sunday: 
12:00 PM – 8:00 PM
12:00 PM – 8:00 PM
12:00 PM – 8:00 PM

12:00 PM – 8:00 PM

12:00 PM – 8:00 PM

10:00 AM – 6:00 PM

Closed
FIRST TIME AND EVERY TIME
Includes any or all of our chiropractic services during your visit.
Want more info? Fill out the form and we will be in touch.
Don't Want Your Neck Touched? That's Cool With Us.
Ready to feel good again? Let's get cracking!
There are many options when it comes to searching for a good chiropractor in Miami, but when you want the top chiropractors, SnapCrack should be your clinic of choice. We are professional, skilled, highly trained, and fully compliant will all the different regulations for chiropractic care and therapy.
We have several different treatments that we carry out regularly, and no matter what kind of problem you come to us with, if our chiropractors can help, that's exactly what we will do. We are here for everyone, and we want everyone to be aware of just how much assistance we can provide. When it comes to offering an all-natural, completely non-invasive therapy that relieves pain and improves mobility, there aren't many as good as SnapCrack.
Our Service Is Fully Rounded
As the top chiropractors in Miami, you can already be sure that we take your health seriously at SnapCrack. We are fully qualified in all areas of chiropractic care, and every member of our staff, from our practitioners to our greeters, understands that pain needs to be dealt with sooner rather than later.
Our clients want to be able to be as pain-free as possible as quickly as possible so that they can enjoy their lives, spending time with their families, being productive at work, and taking part in hobbies they might once have thought impossible. That's why they come to SnapCrack's Miami chiropractor clinic. We can ensure that this happens wherever possible, and we can give each person the tools and advice they need to stay fit and healthy after we have assisted them.
We offer more than 'just' a way to fix back pain. We do so much more, which is why we're top chiropractors in Miami. A temporary fix that only deals with the symptoms of the issue isn't what our patients want – it will help, of course, but it's not good enough.
They deserve more. This is why we offer a full rounded service that deals with both the symptoms and the underlying cause. By treating both areas and understanding how everything is connected to the spine, we can give people more than they ever thought possible.
We Offer A Walk-In Service – That's Different
You probably already realize that SnapCrack is different from most other chiropractors. We are not the same as all the rest, which is why we're the top chiropractors in Miami. Instead of blending in and offering our clients the same services and treatments as everyone else, we go much further. We ensure that patients can be seen whenever they want to be, whenever they need to be. Rather than having to make an appointment and wait for weeks at a time to be seen by a chiropractor, SnapCrack asks why this is necessary. We ask why you have to wait, in pain, unable to do the things in life you want to do, when you could come to us and be treated on the same day.
Yet even though we can treat people quickly, that doesn't mean we take any shortcuts, and it doesn't mean we rush what we are doing. The truth is far from it; we take all the time the patient needs to explain the condition, and we make sure we always dedicate the time required for the treatment itself. Whatever the cause, we can help you, so don't hesitate to come to SnapCrack when you need us.
The Root Cause Is Crucial
There is something that top chiropractors in Miami, SnapCrack, do that helps the patient hugely and also means that we always know we are doing the right thing. This is that we ask questions. We ask the right questions about exactly how much the patient is in pain, how the pain started when it started, what caused it (if anything), and much more. We ask these questions so that we can understand much more about the treatment that is going to be needed, and so that we can see whether or not the pain is a symptom of something else.
It's all very well to treat those symptoms, but if the underlying root cause is not dealt with, the pain will only be relieved temporarily. To have a long-term solution, the cause must be treated – the problem must be fixed. Otherwise, the pain is sure to return at some point, and the effect this can have on someone's life and their mental health can be devastating.
At SnapCrack, our expert practitioners have a lot of experience when it comes to working out just what the problem is, and in creating the ideal treatment plan for those who need us the most. We don't share these plans; we tailor them specifically for our patients so that they can have the most personal and up to date service possible. Our techniques, experience, and skills all combine to give the patient exactly the treatment they need to help them become themselves once more.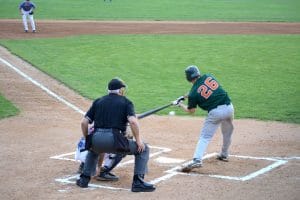 Baseball is a hugely popular sport that many people enjoy. However, injuries can happen while playing the game – whether you are a professional athlete or a novice. The repetitive hitting and throwing motions in baseball put stress on the spine and make players susceptible to strains and back pain. If you notice back pain
Read More »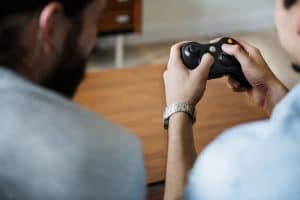 Playing video games is a fun pastime that many people enjoy. However, sitting for long hours can harm your health, particularly when it comes to your spine. Video gaming injuries are becoming increasingly common and include everything from back pain to carpal tunnel syndrome. If you start to experience pain while playing video games, you
Read More »
If you have lower back pain, then you're not alone. Studies show that over half of American adults experience back pain every year. Back pain is a widespread health condition that causes millions of lost workdays every year. Not only can back pain affect your career, but it can also have a significant impact on
Read More »