Scoliosis Chiropractor in Miami, FL
Walk-in Chiropractor In Brickell
$29 CHIROPRACTIC ADJUSTMENTS


FIRST TIME AND EVERY TIME​
    No Appointments
    No Hidden Fees
    Don't Like People Touching Your Neck? That's Cool With Us.
Monday: 
Tuesday: 
Wednesday: 
Thursday: 
Friday:
Saturday: 
Sunday: 
12:00 PM – 8:00 PM
12:00 PM – 8:00 PM
12:00 PM – 8:00 PM

12:00 PM – 8:00 PM

12:00 PM – 8:00 PM

10:00 AM – 6:00 PM

Closed
FIRST TIME AND EVERY TIME
Includes any or all of our chiropractic services during your visit.
Want more info? Fill out the form and we will be in touch.
Don't Want Your Neck Touched? That's Cool With Us.
Ready to feel good again? Let's get cracking!
Scoliosis is a condition that affects the spine; it makes it curve to one side, and that results in back pain and severe mobility issues. The problem is that this condition can occur in anyone, and it tends to start early, from around 10 to 15 years old. Luckily, a good scoliosis chiropractor in Miami can help to relieve the pain associated with this condition, helping those who suffer live as normal a life as possible. The condition won't be cured, but it will be helped, and at SnapCrack, we are happy to say we can offer exactly the kind of relief that a scoliosis sufferer is going to need.
Plus, we work on many additional issues too. There are dozens of different illnesses and injuries that can be related to a misalignment of the spine, and with a good chiropractor on hand to carry out the right kinds of treatment, those who are in pain can soon find the relief they have been looking for.
At SnapCrack, we do things our own way, and that way is good for us and for our patients. We can't give you advice about what other chiropractors do, and we can't tell you who to choose, but we can say when you come to Miami chiropractor SnapCrack you can rest assured that you will be given the best treatment right there and then, and you will get excellent aftercare to ensure you are as happy, healthy, and mobile as possible for as long as possible – ideally for the rest of your life.
The difference with SnapCrack is that we take the time to listen to our patients. This is, in fact, a big part of our care. We listen so that we can learn more about what caused the pain and injury, and we know what questions to ask to get the information we need to create a bespoke treatment plan just for you. Every plan has to be unique in order for SnapCrack to be able to help its patients in the best possible way, so you know you aren't just receiving an 'off the shelf' treatment plan that may or may not work. We don't hedge our bets like this and don't think it's fair to make a guess, no matter how educated, as to how best to treat our patients. We need to know, and both you and we need to know for sure.
If we didn't spend the time we do listening to our patients, we wouldn't be able to offer any kind of satisfactory treatment plant. As a scoliosis chiropractor in Miami, our patients wouldn't be impressed if we couldn't work out a way to reduce their pain and increase their mobility. Therefore, we concentrate on getting to the root of the issue as quickly as possible so that treatment can start sooner rather than later.
Discovering the Root Cause
The root cause is what sets SnapCrack apart from the rest. It's what makes us special and the best scoliosis chiropractor in Miami. We like to look at the long term and try to ensure that our patients' futures are going to be as pain-free as their presents. Of course, we can't prevent accidents from happening, but we can give our patients the information and tools they need to prevent injury as much as possible. By doing this, we can help people much more efficiently.
We look for the root cause wherever we can because this is what needs to be treated. Yes, we stop the pain, but we look deeper, and it is this that makes the SnapCrack difference.
SnapCrack is a walk-in scoliosis chiropractor in Miami. This is another reason we are different, and it's another reason why our patients love coming to us rather than anyone else. By offering a walk-in service, we are allowing people to take their pain management into their own hands – they can decide exactly when they get treatment. If we made them make an appointment to fit into our schedule rather than the other way around, we would be adding to their problems, causing them additional pain, and maybe upsetting their mental health as well, something we would never want to do.
Without the need for an appointment, our patients can visit us when it suits them, and be seen the same day by excellent clinicians who will understand exactly what needs to be done and how to do it: no more waiting, no more suffering.
If you need the help of a scoliosis chiropractor in Miami don't hesitate, don't put yourself through any more unnecessary pain; instead, come to SnapCrack and talk to our chiropractors about how we can help you get your life back on track.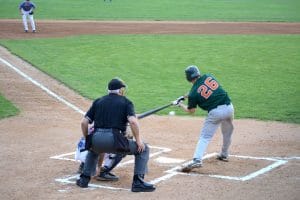 Baseball is a hugely popular sport that many people enjoy. However, injuries can happen while playing the game – whether you are a professional athlete or a novice. The repetitive hitting and throwing motions in baseball put stress on the spine and make players susceptible to strains and back pain. If you notice back pain
Read More »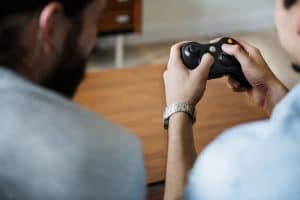 Playing video games is a fun pastime that many people enjoy. However, sitting for long hours can harm your health, particularly when it comes to your spine. Video gaming injuries are becoming increasingly common and include everything from back pain to carpal tunnel syndrome. If you start to experience pain while playing video games, you
Read More »
If you have lower back pain, then you're not alone. Studies show that over half of American adults experience back pain every year. Back pain is a widespread health condition that causes millions of lost workdays every year. Not only can back pain affect your career, but it can also have a significant impact on
Read More »