Professional Back Adjustment in Brickell
Walk-in Chiropractor In Brickell
$29 CHIROPRACTIC ADJUSTMENTS


FIRST TIME AND EVERY TIME​
    No Appointments
    No Hidden Fees
    Don't Like People Touching Your Neck? That's Cool With Us.
Monday: 
Tuesday: 
Wednesday: 
Thursday: 
Friday:
Saturday: 
Sunday: 
12:00 PM – 8:00 PM
12:00 PM – 8:00 PM
12:00 PM – 8:00 PM

12:00 PM – 8:00 PM

12:00 PM – 8:00 PM

10:00 AM – 6:00 PM

Closed
FIRST TIME AND EVERY TIME
Includes any or all of our chiropractic services during your visit.
Want more info? Fill out the form and we will be in touch.
Don't Want Your Neck Touched? That's Cool With Us.
Ready to feel good again? Let's get cracking!
Why would you want to visit a walk-in chiropractor in Brickell? What kind of reason might you have for needing this specialist health care service? In the majority of cases, it will be because you need pain relief from chronic back pain, leg pain, neck pain, and more.
If this pain is stopping you from enjoying your life and living it to the fullest because you've had to give up on your hobbies, perhaps scale back your work (or give it up altogether), and put your dreams on hold, then seeking help at a chiropractic center that offers back adjustment Brickell is a great idea.
However, you can also seek pain relief from a chiropractic clinic for other ailments. Migraines, stress, pregnancy pain, sore muscles, digestive issues, including fibromyalgia, scoliosis, and much more. It is surprising just how many conditions a licensed chiropractor can deal with, and how much pain relief they can offer, even to those who might not have considered asking for back adjustment Brickell help initially.
We work differently at SnapCrack, chiropractic care center in Brickell. We have an excellent team on hand to help everyone who needs us, and that team is made up of licensed chiropractors who have a huge amount of experience, as well as in-depth knowledge and skill regarding how the human body works.
They understand that the spine links to all other areas of the body through the nervous system, so by ensuring the spine is completely aligned through spinal adjustment, pain relief can follow, as can a much greater range of motion. Additional physical therapy can make things even better.
When a patient comes to one of our chiropractic clinics, they will receive a warm welcome. They can feel at ease in our friendly chiropractic centers, and this is the start of the process. Treating someone who is less stressed and more open to chiropractic treatment is much easier – and offers better results, more importantly – than treating someone who is tense and scared. So, at SnapCrack, we try to make every patient feel relaxed and happy.
Next comes the consultation. We will speak to you about your chronic back pain or other complaint, and we will ascertain what might have caused the problem, and how to treat it through a wide range of possible chiropractic treatment options. By taking the time to talk at this stage, we can save time later on, and you can be pain-free much more quickly.
Of course, we never rush any process, and if your chiropractic treatment is going to take longer, then we will let you know. One of the promises we make at all our SnapCrack chiropractic centers is that we will keep the patient informed at every stage of their treatment. It is their treatment, after all, and they should be in control of it.
Getting to The Root Cause
Apart from understanding more about the kind of chiropractic treatment a patient might need, the reason behind having this initial consultation in which our licensed chiropractor can find out as much about the incident, accident, or condition that caused the pain as possible is to get to the root cause of that pain. If you are suffering from chronic leg pain, it may not be your leg that has been hurt. It could be something else.
Our Brickell chiropractors can help by understanding what has happened, we can get a better understanding of the chiropractic treatment needed. By doing this, we can ensure longer-term pain relief. We do not want to offer a 'quick fix' at our back-adjustment Brickell clinic.
It would not be fair to do this to the patient who has come to us for pain relief from their chronic back pain. At SnapCrack, we know that it is crucial to offer a long term, and ideally permanent, way to relieve back pain, and this is what we focus on. Any spinal adjustment we make, we make with this in mind.
If you are suffering from chronic back pain, leg pain, neck pain, pinched nerves, general aches and pains, or another condition that a licensed chiropractor like those at SnapCrack can help with, you might be wondering how to get started. You might be thinking we have a long waiting list.
Do not worry. At SnapCrack, we operate a walk-in clinic system for those who need urgent chiropractic treatment. In this way, those who need us right now, today, can come to our South Florida clinics and be treated, their pain relief starting immediately.
We do not have a waiting list; we do not want people to have to wait for their all-important, potentially life-changing chiropractic care.
Why should they wait when they are in pain? How is that going to help? The answer is it will not. It might make things worse, and their chronic back pain could increase, or their mental health might suffer.
So, come to SnapCrack, a chiropractor in Brickell highly recommended chiropractic services in South Florida, if you are in pain. We can help you, and you can put your life back on track as quickly as possible.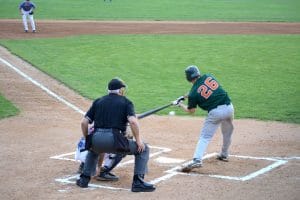 Baseball is a hugely popular sport that many people enjoy. However, injuries can happen while playing the game – whether you are a professional athlete or a novice. The repetitive hitting and throwing motions in baseball put stress on the spine and make players susceptible to strains and back pain. If you notice back pain
Read More »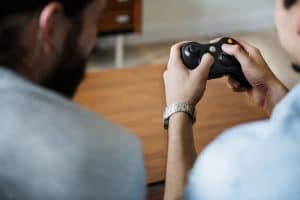 Playing video games is a fun pastime that many people enjoy. However, sitting for long hours can harm your health, particularly when it comes to your spine. Video gaming injuries are becoming increasingly common and include everything from back pain to carpal tunnel syndrome. If you start to experience pain while playing video games, you
Read More »
If you have lower back pain, then you're not alone. Studies show that over half of American adults experience back pain every year. Back pain is a widespread health condition that causes millions of lost workdays every year. Not only can back pain affect your career, but it can also have a significant impact on
Read More »