Miami Chiropractor Near Miami Gardens
Walk-in Chiropractor In Hialeah
$29 CHIROPRACTIC ADJUSTMENTS


FIRST TIME AND EVERY TIME​
    No Appointments
    No Hidden Fees
    Don't Like People Touching Your Neck? That's Cool With Us.
Monday: 
Tuesday: 
Wednesday: 
Thursday: 
Friday:
Saturday: 
Sunday: 
12:00 PM – 8:00 PM
12:00 PM – 8:00 PM
12:00 PM – 8:00 PM

12:00 PM – 8:00 PM

12:00 PM – 8:00 PM

10:00 AM – 6:00 PM

Closed
FIRST TIME AND EVERY TIME
Includes any or all of our chiropractic services during your visit.
Want more info? Fill out the form and we will be in touch.
Don't Want Your Neck Touched? That's Cool With Us.
Ready to feel good again? Let's get cracking!
Are you one of the one in three people who suffer from back pain in the US? Do you have another kind of pain such as leg pain, neck pain, or perhaps it's your hips, shoulders or arms that cause you discomfort? It could be chronic back pain.
The spine is linked to the rest of the body through the central nervous system, and that means that if it is damaged or thrown out of alignment by an accident or because of a serious condition, then other body parts can cause you terrible pain. You might think you have damaged your shoulder, but in reality, it's your spine that has been hurt.
This is why we are here at our walk-in clinic; SnapCrack is the Hialeah chiropractor near Miami Gardens you need to give you pain relief and improve your range of motion through our wide range of chiropractic treatments.
The experts at SnapCrack's South Florida chiropractic care centers will manually manipulate the spine to put it back into place, using specialist spinal decompression techniques that offer pain relief and improve your range of motion.
Physical therapy may also be required to help you with your mobility, and this can be discussed once the results of your spinal adjustment have been seen and experienced. Whatever is required, SnapCrack, chiropractor in Hialeah near Miami Gardens, can offer it to you.
The expert and impressive team at SnapCrack is proud of the work we can do for our patients. Over the years, our experience has meant that many hundreds of people have come into our clinic in great pain, and left feeling lighter, happier, and having had the pain relief they were looking for.
They can work again, walk again, play with their children again, go out with friends again. They can do anything they want to, because their chronic back pain is over, and their life can get back to normal. Even if it has been many years since this was the case, SnapCrack's Hialeah chiropractor near Miami Gardens can help.
How can we do this? It's because of the big SnapCrack difference; we are a walk-in chiropractic clinic. Unlike most other chiropractors in Miami, we don't require anyone to make an appointment before coming to see us.
We are a walk-in which means that no appointments are necessary at our chiropractic centers in South Florida. Instead of having to wait, possibly for weeks or even more, you can be seen today. You can be seen when you need pain relief.
Just because we are a walk-in clinic at SnapCrack's chiropractor in Hialeah near Miami Gardens, which doesn't mean we are a harsh, minimal, sterile environment to be in. It doesn't mean we rush through things and don't assess the entire situation. In fact, our chiropractic clinic is a friendly, welcoming place to be, and many find it to be a pleasant environment full of expert licensed chiropractors.
You don't have to be nervous about coming to us, even if you've never experienced chiropractic treatments before or if medical treatments concern you in general. You can rest assured that you will receive the best medical advice and a treatment plan that will help you find relief from chronic back pain and many other conditions besides.
SnapCrack's practitioners will keep you up to date with every treatment option open to you, and they will be happy to answer any questions to help you make the right choice. Your health care is always your choice at SnapCrack, but we are here to guide you when you ask for help.
Chiropractic Medicine Is Available for Everyone
Chiropractic care is a very special kind of medical treatment. It's known as a complementary therapy, and that means there are no barriers to those who can be helped by it. Whereas some medical treatments can't be used for everyone due to their age or because of the side effects they might suffer from afterwards, chiropractic care, when done right as it is at SnapCrack's excellent Hialeah chiropractor offices, anyone and everyone can benefit.
There are no age restrictions, and there are no side effects. There isn't even any recovery time required. Once the correct spinal adjustments have been carried out, your range of motion should be improved, and your pain relief will have begun.
You can even come to visit us at our Hialeah chiropractic clinics if you are feeling stressed and aren't in any particular kind of pain. Although we specialize in chronic back pain, leg pain, and neck pain, there is a lot more than a good, licensed chiropractor can help with. Stress is a great example.
Stress causes tension throughout the body, but a visit to SnapCrack and a session of spinal manipulations can reduce that tension, and your stress will be reduced along with it. You'll be amazed at the difference it can make in your life, even if you hadn't realized quite how much it was causing you problems in the first place.
Come to SnapCrack's walk-in chiropractic clinic today and let us help you on your journey to a more comfortable, pain-free life.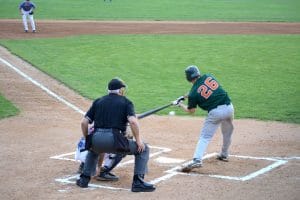 Baseball is a hugely popular sport that many people enjoy. However, injuries can happen while playing the game – whether you are a professional athlete or a novice. The repetitive hitting and throwing motions in baseball put stress on the spine and make players susceptible to strains and back pain. If you notice back pain
Read More »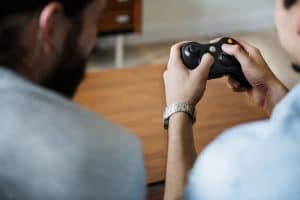 Playing video games is a fun pastime that many people enjoy. However, sitting for long hours can harm your health, particularly when it comes to your spine. Video gaming injuries are becoming increasingly common and include everything from back pain to carpal tunnel syndrome. If you start to experience pain while playing video games, you
Read More »
If you have lower back pain, then you're not alone. Studies show that over half of American adults experience back pain every year. Back pain is a widespread health condition that causes millions of lost workdays every year. Not only can back pain affect your career, but it can also have a significant impact on
Read More »