Chiropractor Miami Gardens
When looking for a chiropractor in Miami Gardens, it is important to find someone who is experienced and qualified. There are many chiropractors in the area, but not all of them are created equal. It is important to find a chiropractor who has the experience and qualifications necessary to provide the best possible care for your needs.
Contact SnapCrack To Schedule an Appointment Today
SnapCrack is dedicated to providing affordable chiropractic services to the community of Miami Gardens, FL, and beyond, whether your pain is from a car accident injury, chronic issues, or other causes.
How To Get Help With Persistent Neck Pain Through Chiropractic Care
One of the most common reasons people seek out chiropractic work is that they are experiencing chronic neck pain, whether due to pinched nerves, car accident injuries, or various other causes. Chronic neck pain is defined as pain that persists for more than three months and is commonly experienced with chronic back pain, shoulder pain, knee pain, tension headaches, and other issues that prevent you from living a pain-free life.
If you suffer from neck pain that medical treatment and active rehabilitation are not resolving, it might be time to consider chiropractic adjustment. Although there are many possible causes of neck pain, such as poor posture, car accidents, or muscle strain, it can often be difficult to pinpoint the exact cause. This is where chiropractic treatments come in. 
A qualified chiropractor will be able to assess your neck pain and develop a treatment plan that is specifically tailored to your needs. Keep in mind that the longer you wait to find a local chiropractor in Florida, the longer your recovery may take.
Contact SnapCrack as soon as possible to get started on your journey towards proper alignment pain relief today.
Massage Therapy and Other Options 
Massage therapy and chiropractic care are two of the most popular forms of natural pain relief for victims suffering from a personal injury or who are just looking for a competitive edge. They are often used in combination with physical therapy, active rehabilitation, and sports medicine approaches. If you are suffering from pain, whether it is chronic or acute, these modalities may be able to help.
Massage techniques involve using pressure and strokes on the muscles and soft tissues of the body. This can help to reduce pain, increase range of motion, and promote relaxation. There are many different types of massage, such as Swedish massage, deep tissue massage, and trigger point massage. A qualified massage therapist will be able to assess your needs and recommend the best type of massage for you.
Working with a chiropractor in Miami Gardens, FL or North Miami Beach who incorporates massage into their practice can provide even more pain relief. A chiropractor is able to realign the spine and other joints in the body. This can help to reduce pressure on the nerves and improve the range of motion. In addition, chiropractic adjustments can help to release muscle tension and promote relaxation.
If you are suffering from terrible pain after an auto accident or other incident, the good news is that SnapCrack has a team of experienced chiropractors in Miami who are ready to help; massage therapy and chiropractic may be able to help. These two modalities can provide natural pain relief and improve your overall well-being.
Benefits Of Chiropractic Care Services For Back Pain Relief
Back pain is a very common problem that plagues millions of people around the world. It can be caused by a variety of things, such as muscle strain, poor posture, or a herniated disc. If you are suffering from back pain, you might be wondering if chiropractic intervention can help. The answer is yes! Chiropractic is an effective treatment for back pain and seeking out the root cause as a new patient is the first step to healing and living a life of wellness.
There are many different benefits of chiropractic service for lower back pain or upper back pain relief. First, it is a non-invasive treatment option that focuses on health and recovery through spinal adjustment or many other treatment options. This means no needles or surgery are involved, and drug-free pain management is a goal for our work with patients. Chiropractic is also a natural treatment option, which means that there are no side effects, and your unique treatment plan will guide you towards less pain, improved health, and long-term wellness.
Another benefit of Miami Gardens chiropractic is that it is a drug-free treatment option. This means that you will not have to take pain medication or other drugs to find relief. Chiropractic is also a hands-on treatment, which means that the chiropractor will physically manipulate your spine and other joints. This can help release muscle tension, promote relaxation, and ensure that an experienced professional monitors your condition closely. 
You will have an opportunity to discuss our popular services with a Miami chiropractor and how they can get you on the road to health during your first visit as a new patient.
Contact SnapCrack To Get Started On Your Chiropractic Care Today
If you are suffering from back pain or other health issues, whether due to an injury to your body or something else entirely, contact SnapCrack today to schedule a consultation. During your consultation, the chiropractor will take your complete medical history and perform a physical examination. They may also order x-rays or other imaging tests. After the consultation, you should be able to get a good idea of whether or not chiropractic care is right for you.
We offer a variety of membership packages that incorporate chiropractic manipulations, vitamin boost injections, infusions (depending on your preferences), and $29 adjustments for non-members. SnapCrack is dedicated to providing affordable and convenient care in several convenient locations convenient to Miami Gardens, FL.
Visit us at one of our locations in South Miami, Coral Gables, Brickell, Miami Beach, or Hialeah. Keep looking for new locations as we continue to offer our services to a growing area of South Florida.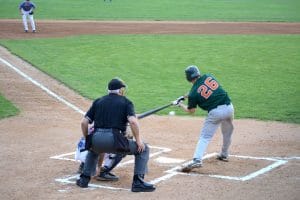 Baseball is a hugely popular sport that many people enjoy. However, injuries can happen while playing the game – whether you are a professional athlete or a novice. The repetitive hitting and throwing motions in baseball put stress on the spine and make players susceptible to strains and back pain. If you notice back pain
Read More »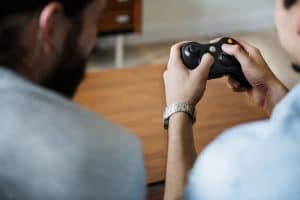 Playing video games is a fun pastime that many people enjoy. However, sitting for long hours can harm your health, particularly when it comes to your spine. Video gaming injuries are becoming increasingly common and include everything from back pain to carpal tunnel syndrome. If you start to experience pain while playing video games, you
Read More »
If you have lower back pain, then you're not alone. Studies show that over half of American adults experience back pain every year. Back pain is a widespread health condition that causes millions of lost workdays every year. Not only can back pain affect your career, but it can also have a significant impact on
Read More »
Walk-in Chiropractor In Hialeah
$29 CHIROPRACTIC ADJUSTMENTS


FIRST TIME AND EVERY TIME​
    No Appointments
    No Hidden Fees
    Don't Like People Touching Your Neck? That's Cool With Us.
Monday: 
Tuesday: 
Wednesday: 
Thursday: 
Friday:
Saturday: 
Sunday: 
12:00 PM – 8:00 PM
12:00 PM – 8:00 PM
12:00 PM – 8:00 PM

12:00 PM – 8:00 PM

12:00 PM – 8:00 PM

10:00 AM – 6:00 PM

Closed
FIRST TIME AND EVERY TIME
Includes any or all of our chiropractic services during your visit.
Want more info? Fill out the form and we will be in touch.
Don't Want Your Neck Touched? That's Cool With Us.
Ready to feel good again? Let's get cracking!