Miami Chiropractor Near South Miami
Walk-in Chiropractor In South Miami
$29 CHIROPRACTIC ADJUSTMENTS


FIRST TIME AND EVERY TIME​
    No Appointments
    No Hidden Fees
    Don't Like People Touching Your Neck? That's Cool With Us.
Monday: 
Tuesday: 
Wednesday: 
Thursday: 
Friday:
Saturday: 
Sunday: 
12:00 PM – 8:00 PM
12:00 PM – 8:00 PM
12:00 PM – 8:00 PM

12:00 PM – 8:00 PM

12:00 PM – 8:00 PM

10:00 AM – 6:00 PM

Closed
FIRST TIME AND EVERY TIME
Includes any or all of our chiropractic services during your visit.
Want more info? Fill out the form and we will be in touch.
Don't Want Your Neck Touched? That's Cool With Us.
Ready to feel good again? Let's get cracking!
At SnapCrack, a South Miami chiropractor clinic, we are on a mission, and it's one that we think our patients and their friends and families will approve of. Our mission is to relieve back pain, leg pain, neck pain, and so much more for everyone who needs this kind of chiropractic care and medical treatments.
In reality, SnapCrack is more than capable of carrying out this mission now, and in the future. How? It's due to our wonderful team of licensed chiropractors who understand what it means to have chronic back pain, and who understand what it takes and what treatment options to offer, to help people put their lives back together when chronic and acute pain has blighted it.
We may be highly recommended, but our patients are highly valued, and we work with them and for them at all times.
Our Happy Clients at SnapCrack
Ever since we first began, SnapCrack, Miami chiropractor in South Miami, Fl, has helped many hundreds of people. Those were people who were in pain and who didn't know what could be done to help them.
Their range of motion was limited, and they were unable to work or enjoy time with their family, they were miserable and in pain. After they came to SnapCrack, this changed; we were able to carry out physical therapy and spinal manipulations to reduce or eliminate their chronic back pain and give them their lives back as they had been before.
Something we are extremely proud of at SnapCrack is the caring attitude we have towards our patients. We don't just see them as bodies that need to have spinal decompression carried out on them; we see them as people with a story to tell.
That story is an important part of the treatment we offer at this South Miami chiropractor. This is because we try not just to treat the area where the pain is presenting, but instead, we look deeper, looking for the root cause of that pain which could be in a different place altogether. If we can treat that, the pain relief is sure to be more permanent.
We Have Easy Access and Convenient Locations
No matter how good SnapCrack is at offering a variety of different pain treatment options for those who need them, no one would want to visit us if we were hard to find, or if the location of our clinics was inaccessible to most.
This is why we thought carefully about where to set up our chiropractic clinics, and why our chiropractor in South Miami and elsewhere is easy to find for everyone. There is always plenty of parking, and you won't have to worry about adding to your stress and pain when you come seeking us out for help with your chronic back pain, leg pain, or neck pain.
Every day we at SnapCrack, Miami chiropractor in South Miami, change people's lives for the better. We work hard from our conveniently located chiropractors in Miami to ensure that this is the case. Every day, people are in less pain and have a better range of motion because of the tireless work we carry out.
How do we know this? It's because we offer a walk-in service. There are no appointments needed, so those who come to us can rest assured that they will be seen and treated by a licensed chiropractor quickly and professionally.
This is what makes us so different from everyone else. We don't expect our patients to wait – in pain – for us to be ready to see them. Instead, we want you to come to us when you're prepared for chiropractic treatments and spinal manipulation that will help you the most.
If you have any questions, please don't hesitate to get in touch and our friendly team will answer them for you; we want to help, whether it's advice or treatment.
Can We Help You with Your Chronic Back Pain?
Something that we are often asked when people do get in touch with their questions as we are happy for them to do is whether they can be helped by chiropractic care. The truth is, if the problem relates to the spine, the answer is usually yes; spinal adjustment can help relieve back pain and much more, no matter how long you have been suffering from it.
The spine is linked to the rest of the body via the nervous system, and that means that if the spine requires adjustment, it can negatively affect other areas of the body. By manually manipulating the spine back into place, SnapCrack can reduce the pain you're feeling elsewhere.
Visiting a chiropractor is something that everyone can do, and that everyone can benefit from. At our Miami chiropractor in South Miami, SnapCrack has an impeccable reputation for helping those who come to us. Whatever your age, whatever your condition, however, your spinal problem occurred, we are here for you.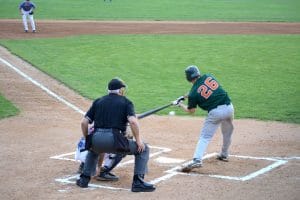 Baseball is a hugely popular sport that many people enjoy. However, injuries can happen while playing the game – whether you are a professional athlete or a novice. The repetitive hitting and throwing motions in baseball put stress on the spine and make players susceptible to strains and back pain. If you notice back pain
Read More »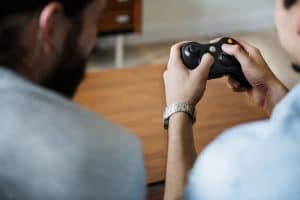 Playing video games is a fun pastime that many people enjoy. However, sitting for long hours can harm your health, particularly when it comes to your spine. Video gaming injuries are becoming increasingly common and include everything from back pain to carpal tunnel syndrome. If you start to experience pain while playing video games, you
Read More »
If you have lower back pain, then you're not alone. Studies show that over half of American adults experience back pain every year. Back pain is a widespread health condition that causes millions of lost workdays every year. Not only can back pain affect your career, but it can also have a significant impact on
Read More »