Miami Chiropractor Near Kendall
Walk-in Chiropractor In South Miami
$29 CHIROPRACTIC ADJUSTMENTS


FIRST TIME AND EVERY TIME​
    No Appointments
    No Hidden Fees
    Don't Like People Touching Your Neck? That's Cool With Us.
Monday: 
Tuesday: 
Wednesday: 
Thursday: 
Friday:
Saturday: 
Sunday: 
12:00 PM – 8:00 PM
12:00 PM – 8:00 PM
12:00 PM – 8:00 PM

12:00 PM – 8:00 PM

12:00 PM – 8:00 PM

10:00 AM – 6:00 PM

Closed
FIRST TIME AND EVERY TIME
Includes any or all of our chiropractic services during your visit.
Want more info? Fill out the form and we will be in touch.
Don't Want Your Neck Touched? That's Cool With Us.
Ready to feel good again? Let's get cracking!
SnapCrack is a walk-in chiropractic center in South Miami near Kendall, intent on offering a wide range of chiropractic treatments to those who need pain relief from chronic back pain, leg pain, neck pain, and so much more.
Our team of highly skilled specialists and licensed chiropractors at our Miami chiropractor near Kendall offices will be able to help everyone who comes to us, and anyone who needs us. This is our promise, and it's what we've held fast to over all the years we have been operating in South Florida. There is no one we can't treat if chiropractic care is required.
Clearly, SnapCrack, our South Miami chiropractor near Kendall, would be nothing without our patients, so of course, you would expect that we are always going to treat them all with the utmost respect. However, this is not the only reason why we take such good care of those who need our help. We do it because we enjoy it.
After all, when we have given our expert medical advice and created an amazing treatment plan that is easy to follow, the pain treatment and chiropractic care that is on offer from SnapCrack's licensed chiropractors will give people their lives back. It will make them whole again. They will be able to live their lives in the way they want to, without any problems with their range of motion or their chronic back pain.
We make a lot of promises at our chiropractic clinics. One of the promises we make is that no one will be turned away from SnapCrack; if they have a chiropractic complaint, we promise we will be able to treat that complaint, and we'll do it professionally and expertly every time.
By taking the time to assess the issue at hand and diagnose their problem, we can give each patient our full attention and work with them until their chronic back pain is dealt with and their range of motion is improved.
SnapCrack Is Easy to Find
If you are suffering, if you're in pain, if your range of motion is limited compared to what it used to be, it's going to be difficult for you to leave your home in some cases. It's going to be difficult for you to search out a chiropractic clinic to help you.
Yet you need that help. So, what can you do? You can come to SnapCrack instead. We are easy to find, and there is ample parking at our South Florida clinics, and although you might still be in pain when you seek us out, you won't have any additional stress added to your life because you can't find us or having trouble accessing us.
As well as giving our patients the very best in chiropractic treatments and medical advice, we make your life easier before you even come to us by ensuring our South Florida locations are extremely easy to find for everyone. As we said, we look out for our patients, and we do everything we can to help them.
We're A Walk-In Clinic at SnapCrack
The fact that we are a walk-in center at SnapCrack's chiropractor in South Miami near Kendall means a lot to our patients. It can benefit everyone, and it helps us to see more people than ever before – and treat them, of course. The walk-in element to our chiropractic clinics means that no one has to make an appointment before coming to see us.
It means that you don't have to make an appointment and then sit at home, in pain, waiting for that appointment to come around. Imagine if that appointment were some days or perhaps even weeks in the future; you would be waiting with chronic back pain, neck pain, leg pain, or other conditions for all that time, missing out on a normal life in the process.
That doesn't seem to make any sense to us at SnapCrack, which is why it's not something we insist upon. Our chiropractic treatment centers are open to all with no appointments necessary, and that means your suffering can be kept to the absolute bare minimum. For spinal decompression when you need it, SnapCrack is the place to go.
The short answer to the question of whether or not we can help you is yes. Yes, we can help you. We can help everyone who needs a licensed chiropractor in South Miami or physical therapy due to a spinal condition or an accident that has damaged the spine and forced it out of alignment.
No matter whether that spinal issue has caused chronic back pain, shoulder pain, leg pain, hip pain, neck pain, migraines, digestive problems, sciatica, whiplash, or any number of other things, SnapCrack's chiropractic treatment options and medical advice can make things better. There is no doubt that pain treatment in the form of chiropractic care is useful.
Visit SnapCrack, your South Miami chiropractor near Kendall, as soon as you can to begin your treatment and your journey to pain management and pain relief through chiropractic medical treatments.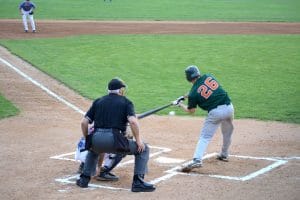 Baseball is a hugely popular sport that many people enjoy. However, injuries can happen while playing the game – whether you are a professional athlete or a novice. The repetitive hitting and throwing motions in baseball put stress on the spine and make players susceptible to strains and back pain. If you notice back pain
Read More »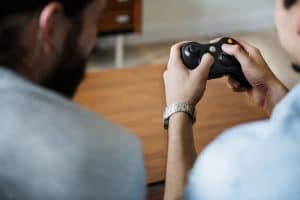 Playing video games is a fun pastime that many people enjoy. However, sitting for long hours can harm your health, particularly when it comes to your spine. Video gaming injuries are becoming increasingly common and include everything from back pain to carpal tunnel syndrome. If you start to experience pain while playing video games, you
Read More »
If you have lower back pain, then you're not alone. Studies show that over half of American adults experience back pain every year. Back pain is a widespread health condition that causes millions of lost workdays every year. Not only can back pain affect your career, but it can also have a significant impact on
Read More »