Miami Chiropractor Near Aventura
Walk-in Chiropractor In Hialeah
$29 CHIROPRACTIC ADJUSTMENTS


FIRST TIME AND EVERY TIME​
    No Appointments
    No Hidden Fees
    Don't Like People Touching Your Neck? That's Cool With Us.
Monday: 
Tuesday: 
Wednesday: 
Thursday: 
Friday:
Saturday: 
Sunday: 
12:00 PM – 8:00 PM
12:00 PM – 8:00 PM
12:00 PM – 8:00 PM

12:00 PM – 8:00 PM

12:00 PM – 8:00 PM

10:00 AM – 6:00 PM

Closed
FIRST TIME AND EVERY TIME
Includes any or all of our chiropractic services during your visit.
Want more info? Fill out the form and we will be in touch.
Don't Want Your Neck Touched? That's Cool With Us.
Ready to feel good again? Let's get cracking!
Sadly, around one in every three people in the US are suffering – often silently – with chronic back pain. They live with this agony every day; perhaps you're one of them. If so, you'll know how hard it is to function and do even the most normal and seemingly easy of tasks when you have this pain bearing down on you at all times.
Some even say they get used to the pain, even though it invades their lives and sometimes causes them to have a limited range of motion, even though it makes doing their job difficult, or that they can't concentrate and be productive.
They say this, and perhaps truly believe it, because they feel there is nothing that can be done. We're often told there is no way to diagnose back pain, leg pain, neck pain, and the like, and that can make some feel there is no way to cure it either.
Only there is; a licensed chiropractor just like the ones at SnapCrack, a chiropractor in Miami near Aventura, can carry out a wide range of spinal manipulations and offer a variety of treatment options that will help anyone, no matter what their age, or how they were hurt.
If you are in pain, perhaps like we have described above, or even in a different way, suffering from stress, migraines, fibromyalgia, and more, then you will want to see a chiropractic care expert. Yet that could mean having to wait. If you search our South Florida chiropractic centers, you'll find that making an appointment to be seen is the most usual way of working. Yet that doesn't necessarily help you.
If you're in pain now and you're being asked to wait for days or weeks before anyone can help you, that pain isn't going to go away. In some cases, your chronic back pain, leg pain, or neck pain might even get worse. Your range of motion might reduce. In other words, any delay in being seen by a licensed chiropractor could be causing you harm.
At SnapCrack, we work differently. We operate a walk-in service at our Miami chiropractor near Aventura, and that means no appointments are required. You can come to us at any time and be seen, and you won't be asked to remain in pain for any longer than is strictly necessary.
A Relaxed And Caring Place To Heal
It can be concerning to visit any medical center. Whether you've had a bad experience in the past or whether you're simply nervous because you're trying something new and you don't know what to expect, you might be worried.
At SnapCrack's chiropractor in Miami near Aventura, Fl, we promise to give you a relaxed and caring place to be treated and to heal. We are warm and welcoming, friendly and professional at all times, ensuring you get the best medical treatment and don't need to worry about a thing.
You can ask as many questions as you want to and need to until you're completely at peace with the idea of chiropractic adjustments. Plus, our licensed chiropractors will keep you informed at every step of the process, giving you the ultimate control of your health care.
SnapCrack is a chiropractic clinic for everyone. With various South Florida locations, and we are your Miami chiropractor near Aventura who can help you with your chiropractic treatment needs whenever you require assistance. For pain relief to enjoy your life to the utmost, and to improve your range of motion so you can be more mobile, come to our walk-in clinic and discuss your case with a licensed chiropractor.
Since chiropractic treatments are considered a complementary therapy, there are no barriers as to who can make the most of them relieve chronic back pain, leg pain, neck pain, and more. We can treat children and adults of any age, and we can promise you there are no side effects, and there is no recovery time.
Chiropractic care is a natural and non-invasive kind of treatment that means you can be seen by an expert and be back to your old self within just one session in some cases. For others, it will take longer. This is why we will discuss your treatment options with you before we begin so you know just what to expect. Life is already full of surprises; your chiropractic treatment from SnapCrack doesn't have to be one of them.
You can visit SnapCrack, our Miami chiropractor near Aventura, if you have a condition that you know, relates to your spine and therefore is a chiropractic concern. You can also come to us if you're not sure whether a licensed chiropractor would be able to help you – we will be able to determine just what is needed and give you all the details you need to make the right choice for you.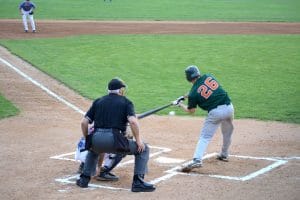 Baseball is a hugely popular sport that many people enjoy. However, injuries can happen while playing the game – whether you are a professional athlete or a novice. The repetitive hitting and throwing motions in baseball put stress on the spine and make players susceptible to strains and back pain. If you notice back pain
Read More »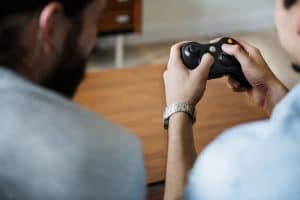 Playing video games is a fun pastime that many people enjoy. However, sitting for long hours can harm your health, particularly when it comes to your spine. Video gaming injuries are becoming increasingly common and include everything from back pain to carpal tunnel syndrome. If you start to experience pain while playing video games, you
Read More »
If you have lower back pain, then you're not alone. Studies show that over half of American adults experience back pain every year. Back pain is a widespread health condition that causes millions of lost workdays every year. Not only can back pain affect your career, but it can also have a significant impact on
Read More »