$19 Chiropractic Care - Discounted Chiropractic for First Responders
If there are any people who give back to their community the most, it's first responders. Firefighters, emergency medical paramedics, and police officers who are on-hand first to an incident could all be responsible for saving our lives one day. In order to say thank you to these brave citizens, we offer a discounted price of only $19 for those who swing by any of our SnapCrack locations. After all, fighting fires, saving lives and tackling disorderly situations can take a huge toll on many people's health.
When it comes to giving back to the community, offering a discount is the least we can do. The title 'first responder' covers a wide variety of job titles, which includes those who tame fires, save lives and assist in getting citizens to the hospital in time.
The term itself is also as literal as it sounds; although it doesn't just refer to the ambulance, or major emergency services teams that are needed to control the situation. 'First responders' can refer to the paramedics who might arrive before the ambulance and have to carry out a life-saving task. These local heroes often see the gravity of the situation first and are the people who are responsible for managing the worst of the scenario before anyone else arrives.
FIRST TIME AND EVERY TIME
Includes any or all of our chiropractic services during your visit.
Want more info? Fill out the form and we will be in touch.
Don't Want Your Neck Touched? That's Cool With Us.
Ready to feel good again? Let's get cracking!
First Response Jobs and Its Effect on Health Care
As you can imagine, first responders have mighty tasks ahead of them on a daily basis. In fact, a survey carried out by the National Fire Protection Association found that fire services had to respond to over 27 million emergency phone calls, a statistic which had increased by nearly a third over the space of a year. With so much work to carry out, this means that the physicality and demands of their job are only increasing with the respective volume of work that is required from them.
For medical services, their job consists of being constantly on their toes. Whether it's bending down to resuscitate a patient, lift a gurney into an ambulance, or carry a patient out of their physical surroundings. While medical professionals are of course trained to lift someone in the correct fashion, anyone is susceptible to strains and pulls as a result of physical labor.
The physical activity itself is often the culprit for injuries by first responders, but what is the real cause of constant strains and aches? While we might expect athletes to warm up before a sporting event, for first responders they have a constant on and off day of movement and then sedentary activity (such as driving). This means that they are unlikely to complete a warm-up before any activity, and many don't really have the time to do so.
Because of the unpredictable nature of their job, this will sometimes impact how they have to physically handle an object or patient. For example, they may be required to handle a heavy object in uncomfortably narrow circumstances, making it difficult to carry out all of the ideal heavy-lifting practices.
Having such a hands-on job creates plenty of injuries. In fact, just under half of all injuries and the most frequent sustained by firefighters were sprains and strained muscles. This most affected parts of the body are neck and shoulders, hands and the lower back due to the heavy-lifting or bending down. Some workers have even been found to suffer from overexertion as a result of having to lift heavy weights and push and pull regularly on the job.
How Spinal Manipulation at SnapCrack Can Help You
Opting for chiropractic treatment could be ideal if you suffer from constant aches and pains as a result of your job. This helps you go back to work with less tension and pain, which could ultimately affect the quality of your working life and avoid chronic pain in the future. Doctors of chiropractic use their hands to relieve muscle problems and pains, providing a satisfying release of knots and tension. You will find your muscles being stretched out and manipulation techniques to release any stiffness that you might be experiencing. You don't need a doctor to give you permission to visit a clinic, and with the added discount you can enjoy the extra benefit of affordable chiropractic adjustment service.
Being a first responder can be a thankless task on a daily basis, and that's excluding any physical injuries that may arise as a result. It's not surprising that so many of our emergency service employees suffer from constant aches and pains as a result of such a physically demanding job. By walking into one of our chiropractic locations, you can have a tailored service to help relieve some of the discomfort you might be experiencing. With the added discount, you can enjoy a quality treatment for a significantly reduced cost – just as a thank you from us.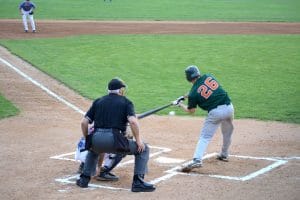 Baseball is a hugely popular sport that many people enjoy. However, injuries can happen while playing the game – whether you are a professional athlete or a novice. The repetitive hitting and throwing motions in baseball put stress on the spine and make players susceptible to strains and back pain. If you notice back pain
Read More »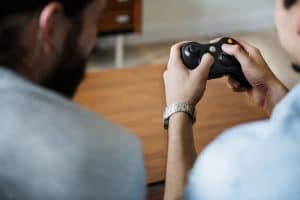 Playing video games is a fun pastime that many people enjoy. However, sitting for long hours can harm your health, particularly when it comes to your spine. Video gaming injuries are becoming increasingly common and include everything from back pain to carpal tunnel syndrome. If you start to experience pain while playing video games, you
Read More »
If you have lower back pain, then you're not alone. Studies show that over half of American adults experience back pain every year. Back pain is a widespread health condition that causes millions of lost workdays every year. Not only can back pain affect your career, but it can also have a significant impact on
Read More »