Walk-in Chiropractor Near Hialeah Gardens
Walk-in Chiropractor In Hialeah
$29 CHIROPRACTIC ADJUSTMENTS


FIRST TIME AND EVERY TIME​
    No Appointments
    No Hidden Fees
    Don't Like People Touching Your Neck? That's Cool With Us.
Monday: 
Tuesday: 
Wednesday: 
Thursday: 
Friday:
Saturday: 
Sunday: 
12:00 PM – 8:00 PM
12:00 PM – 8:00 PM
12:00 PM – 8:00 PM

12:00 PM – 8:00 PM

12:00 PM – 8:00 PM

10:00 AM – 6:00 PM

Closed
FIRST TIME AND EVERY TIME
Includes any or all of our chiropractic services during your visit.
Want more info? Fill out the form and we will be in touch.
Don't Want Your Neck Touched? That's Cool With Us.
Ready to feel good again? Let's get cracking!
The medical advice when you experience back, or neck pain is to seek out a licensed chiropractor. With chiropractic care and a dedicated treatment plan, you can enjoy a wide range of benefits, from pain relief to improvement along your nervous system, all the way to regained flexibility.
Chiropractors near me in Hialeah come highly recommended and offer a variety of treatment options so that you can choose the best treatment plan for you. Chiropractic care must be catered to your needs and your spine.
Our Hialeah chiropractors are experts at what they do and will provide some of the best medical treatments you can find in Hialeah, and in the greater Miami area.
Who Should Visit Our Hialeah Clinic
It should seem obvious that when you are in pain, you should seek out pain treatment. Unfortunately, the cost of health care, even with insurance, is not always affordable. If you can avoid it, you might think dealing with your pain is the better choice.
We never want you to make a compromise between your budget and your health. That is why all of our treatment options are so affordable, and the savings just keep coming for our members. If you need a pain management solution for your chronic back pain, then we are a perfect choice.
If you want a fast and easy solution for a thrown out back, or pain from playing sports, you should visit our licensed Hialeah chiropractors. Our team can help those with pain, especially if the cause of your pain is due to:
1.    Sudden Back or Neck Pain
Spinal manipulations can help those who have thrown out their back, picked up something too heavy, or just twisted wrong. There are so many instances where the muscles and spine can just suddenly turn on you and restrict your range of motion. Your family chiropractor should be your first stop on your physical therapy solution so that you can experience real results the very same day.
2.    Minor Sports Injuries
Serious injuries that require stitches, splints, and rehabilitative care require medical staff. Still, a simple sprain or aches after enjoying a game with friends or your kids are well within our capabilities. We can help you feel great again and keep going, so if you are enjoying a day out with your family in or near Hialeah, visit our Hialeah chiropractors to get back up on your feet.
3.    Stress-Related Pain
As a professional chiropractic center we have seen clients come in with a wide range of reasons for their pain. One of the more common reasons is stress. When we are stressed, we don't take care of ourselves properly, and this can mean adopting poor posture on top of dealing with muscle knots and tension. Combining massage therapy with a spinal adjustment is the best one-two-punch solution for your stress-related pain.
4.    Chronic Health Conditions
The other big reason why people seek out our Hialeah chiropractic clinic is so that they can find medication-free, holistic pain management for chronic back pain and spinal conditions like sciatica. Medical experts advise those with chronic pain to seek out chiropractic care, as it is an effective way to relieve pressure and adjust the spine so it can hold your weight more evenly.
Our Hialeah SnapCrack Chiropractic Clinic
Top-quality chiropractic care should be easy to get to, and with our location in Hialeah, Fl, we are the ideal option for chiropractic treatment for North Miami and beyond. Even those living in Ft. Lauderdale can relieve back pain with our spinal decompression services and be back within an hour.
Our address is 755 East 49th St. As we are just off a major road in the area, we are easy to get to for those in Westgate, Miami Lakes, and even those up in Opa Locka or who work at the executive airport.
University students would also benefit massively from chiropractic care, especially if you find yourself slumped over in the library trying to get your work done. With rates that are affordable even for a university student, you cannot go wrong with our Hialeah chiropractic treatment options.
Affordable, Effective – Get Your Treatment Today
Try out our chiropractic treatment for just $29 – and then continue to pay that flat rate again and again. The only time the prices changes is when you invest in our membership, in which case the price per session just drops and drops.
For $49 per month, you get access to six chiropractic sessions and on IV vitamin therapy booster. Start saving from the second session onwards, and manage your pain, your stress, and your wellness from the second you make your first visit.
Every one of our Hialeah chiropractors is dedicated, talented, and here for you. Visit us and feel the difference chiropractic care can make.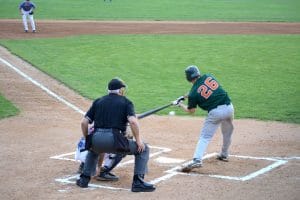 Baseball is a hugely popular sport that many people enjoy. However, injuries can happen while playing the game – whether you are a professional athlete or a novice. The repetitive hitting and throwing motions in baseball put stress on the spine and make players susceptible to strains and back pain. If you notice back pain
Read More »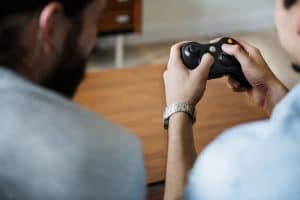 Playing video games is a fun pastime that many people enjoy. However, sitting for long hours can harm your health, particularly when it comes to your spine. Video gaming injuries are becoming increasingly common and include everything from back pain to carpal tunnel syndrome. If you start to experience pain while playing video games, you
Read More »
If you have lower back pain, then you're not alone. Studies show that over half of American adults experience back pain every year. Back pain is a widespread health condition that causes millions of lost workdays every year. Not only can back pain affect your career, but it can also have a significant impact on
Read More »