Chiropractor Near Me in West Miami
Walk-in Chiropractor In Coral Gables
$29 CHIROPRACTIC ADJUSTMENTS


FIRST TIME AND EVERY TIME​
    No Appointments
    No Hidden Fees
    Don't Like People Touching Your Neck? That's Cool With Us.
Monday: 
Tuesday: 
Wednesday: 
Thursday: 
Friday:
Saturday: 
Sunday: 
12:00 PM – 8:00 PM
12:00 PM – 8:00 PM
12:00 PM – 8:00 PM

12:00 PM – 8:00 PM

12:00 PM – 8:00 PM

10:00 AM – 6:00 PM

Closed
FIRST TIME AND EVERY TIME
Includes any or all of our chiropractic services during your visit.
Want more info? Fill out the form and we will be in touch.
Don't Want Your Neck Touched? That's Cool With Us.
Ready to feel good again? Let's get cracking!
A chiropractor in Coral Gables near me in West Miami is something that many people will want to look for and know more about. Around one-third of the US population has some kind of back complaint, with chronic back pain being a big factor in this figure.
If you are one of these people, you'll know just how devastating the pain suffered because of chronic back pain can be, and you'll know how hard the search for professional chiropractic care is – how can you know the clinic you're thinking of using is a good one?
How can you know they have licensed chiropractors who are entirely up to date with all the latest thinking and chiropractic treatment techniques?
There is one solution to this conundrum; you can come to SnapCrack. We have chiropractic clinics across South Florida, and each one is full of professionals who can ascertain just what your issue is and create a treatment plan to give you not only pain relief but an improved range of motion – and your life back as it was.
Rather than continuing your search for a Coral Gables chiropractor near you in West Miami, you can simply visit SnapCrack, and you'll have everything you need.
The Walk-In Aspect Helps Hugely
We're incredibly proud of the work we do at SnapCrack. Across our South Florida chiropractor centers, we have dedicated teams of hard-working licensed chiropractors in Coral Gables who can go so much further than most other South Florida chiropractors would.
Chiropractors are best known for treating the spine and manually manipulating it back into place. Yet this isn't just a practice that can help with acute or chronic back pain, leg pain, neck pain, or other injuries and pain associated with the spine.
There are dozens of conditions that a chiropractor can treat by carrying out the correct spinal adjustments, many of which most people probably wouldn't associate with chiropractic care. Just some of these conditions include stress relief, migraines and tension headaches, digestive problems including fibromyalgia, general paint in the joints and muscles, sciatica, sporting injuries, whiplash, and pregnancy pain.
When the spine is out of alignment, it can be responsible for many problems within the body because it is connected to the rest of the body through the central nervous system. This is why chiropractic care can help so much for everyone, even if you don't realize at first that it can.
However, this knowledge of the body and how the spine affects it in so many ways is not the only reason why SnapCrack is the ideal solution to the query about the best Coral Gables chiropractor near West Miami.
The fact that we're a walk-in chiropractor clinic is also important; for many of our patients, it's vital. It means that no appointments are necessary, and no waiting is needed.
When you're suffering from chronic back pain, waiting for any longer than you have to, to be seen by a licensed Coral Gables chiropractor is the worst thing that can happen; it can make the pain suffered even worse, and it can even cause mental health issues such as depression and anxiety.
When you visit SnapCrack, this is not something you have to worry about. That's why the walk-in service makes such a difference.
SnapCrack Is There for Everyone
The beauty of coming to any one of SnapCrack's South Florida chiropractic clinics is that we are there for everyone. Anyone who needs pain relief can have it, and anyone who wants to discuss medical advice and treatment options is welcome to come to us.
Whether you're suffering from chronic back pain or you're occasionally in pain, it doesn't matter; we can help you all. Everyone will have the same excellent treatment by a licensed chiropractor who can create a treatment plan to suit the individual, rather than guessing at what might work.
Chiropractic treatments are complementary because they are natural, which is one of the best things about chiropractic care. The spinal adjustments that occur are non-invasive, so no one has to be left out, even the very young or old.
Recovery time is minimal (and for most, there is no recovery time at all), and you can have your old, active, happy life back quickly and successfully. So, come to SnapCrack's conveniently located Coral Gables clinic and start your pain relief success story with us.
Remember, we don't consider your pain to be a major one or a minor one. We only think about the final outcome, the result after our highly recommended chiropractic experts have helped you with your pain management and pain relief.
When your treatment plan has been created, and your licensed chiropractor has carried out the correct spinal manipulations, the pain relief should be immediate, and your chronic back pain can be forgotten about as you move on with your life.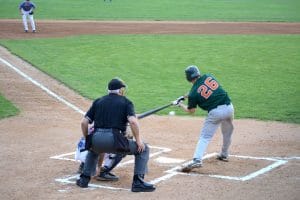 Baseball is a hugely popular sport that many people enjoy. However, injuries can happen while playing the game – whether you are a professional athlete or a novice. The repetitive hitting and throwing motions in baseball put stress on the spine and make players susceptible to strains and back pain. If you notice back pain
Read More »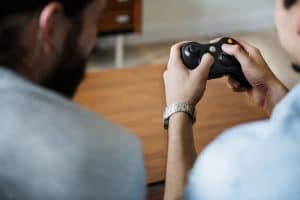 Playing video games is a fun pastime that many people enjoy. However, sitting for long hours can harm your health, particularly when it comes to your spine. Video gaming injuries are becoming increasingly common and include everything from back pain to carpal tunnel syndrome. If you start to experience pain while playing video games, you
Read More »
If you have lower back pain, then you're not alone. Studies show that over half of American adults experience back pain every year. Back pain is a widespread health condition that causes millions of lost workdays every year. Not only can back pain affect your career, but it can also have a significant impact on
Read More »