Walk-in Chiropractors in South Miami Near Sunset, FL
Chiropractor in Miami Near South Miami
$29 CHIROPRACTIC ADJUSTMENTS


FIRST TIME AND EVERY TIME​
    No Appointments
    No Hidden Fees
    Don't Like People Touching Your Neck? That's Cool With Us.
Monday: 
Tuesday: 
Wednesday: 
Thursday: 
Friday:
Saturday: 
Sunday: 
12:00 PM – 8:00 PM
12:00 PM – 8:00 PM
12:00 PM – 8:00 PM

12:00 PM – 8:00 PM

12:00 PM – 8:00 PM

10:00 AM – 6:00 PM

Closed
FIRST TIME AND EVERY TIME
Includes any or all of our chiropractic services during your visit.
Want more info? Fill out the form and we will be in touch.
Don't Want Your Neck Touched? That's Cool With Us.
Ready to feel good again? Let's get cracking!
No one should ever have to suffer unnecessarily or for longer than is needed. When there is a solution there, a solution that is open and ready for everyone and anyone to make use of, your chronic back pain, neck pain, leg pain, migraines, tension headaches, whiplash, stress symptoms, and so much more can all be dealt with efficiently and professionally.
When your pain is gone, you can enjoy your life to the fullest once more. Whether it means you can spend more time with your family and friends, you can take up sports again, or other hobbies or you can go back to work if you've had to take time off, the fact is that have pain relief from a chiropractor in Miami near South Miami is the best thing you can do for yourself and your life.
At SnapCrack's chiropractic clinics in South Florida, we truly care about our patients, and we want them to get their lives back together.
This means carrying out the right spinal adjustments to relieve back pain and more. It means understanding what is causing the pain and fixing the issue. It means going above and beyond. This is exactly how SnapCrack works.
Healing More Than the Spine
Chiropractic treatments are considered an alternative therapy that deals with the spine. Any issues with the spine that you may feel pain throughout your body since the spine connects to everyone via the central nervous system.
This is why you may have neck pain when it's a problem with your spine. It's why you might have muscle tension when the spine is what needs to be treated with spinal decompression or spinal manipulations.
If the spine is slightly out of alignment, it can cause plenty of issues and pain throughout the body. If it's pushed greatly out of alignment, it can even cause issues with your range of motion, sometimes meaning walking is impossible. This is why you need the expert help of a licensed chiropractor in South Miami exactly like SnapCrack that can help you get your spine straightened out and your health care fixed.
At SnapCrack, we understand that although the spine is the major area to be healed, once it is put back into alignment, the rest of the pain in your body can be relieved as well. Weaknesses can be strengthened, and your chronic back pain can be taken away. We can even improve your range of motion with additional physical therapy if required.
The focus is always on our patients at SnapCrack, a walk-in chiropractor in Miami near South Miami. We want every person who comes to us, no matter what their age or their condition, to find pain relief from their spinal problems and everything relating to that issue. We always have the patient's comfort and chiropractic care in our minds, and it's what we revolve everything around.
Our chiropractic treatment plans are always about the patient and what suits them the best, not what we assume to be the case. To enable this to happen, we discuss the needs and requirements, the pain, and the problems, with the patient before we begin any kind of chiropractic treatment such as spinal decompression or spinal adjustment. These treatment plans are therefore bespoke, unique to each patient, and this is something we pride ourselves on at SnapCrack.
The key, however, to any successful medical treatment is to teach the patient themselves how to prevent injury from occurring in the first place. Once their spinal problems have been solved, they need to know how to stop them from happening again.
When this prevention information is added to the expert work that SnapCrack's licensed chiropractors will perform, our patients have a fully rounded chiropractic treatment service with pain relief results that will last for the long term.
Of course, the main work that any good chiropractic clinic will carry out will revolve around the spine and will relieve back pain and other pains throughout the body using chiropractic techniques such as spinal manipulations.
However, there is a lot that a licensed South Miami chiropractor can help with that you may not have realized; one of these health care issues is stress. Stress is a big problem in many people's lives, and it's something that needs to be handled quickly before it gets out of control. Seeing a licensed chiropractor in Miami is one way to ensure that your stress is handled and reduced as efficiently and professionally as possible.
A chiropractor with the right skills and experience can carry out spinal adjustment that will not only offer pain relief and improve your range of motion, but that will reduce your stress levels too.
This works by reducing the tension in your muscles which is not only a sign of stress but a symptom of stress too. When the muscles are less tense, you will immediately feel less stressed, and you will feel happier, you will feel more at ease.
As you can see, you don't even have to be in pain to receive help from a licensed South Miami chiropractor like SnapCrack; we can help in a surprising number of ways.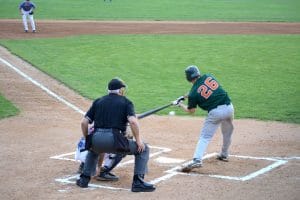 Baseball is a hugely popular sport that many people enjoy. However, injuries can happen while playing the game – whether you are a professional athlete or a novice. The repetitive hitting and throwing motions in baseball put stress on the spine and make players susceptible to strains and back pain. If you notice back pain
Read More »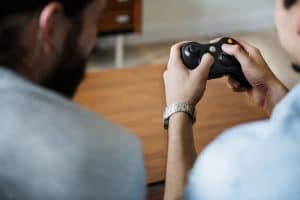 Playing video games is a fun pastime that many people enjoy. However, sitting for long hours can harm your health, particularly when it comes to your spine. Video gaming injuries are becoming increasingly common and include everything from back pain to carpal tunnel syndrome. If you start to experience pain while playing video games, you
Read More »
If you have lower back pain, then you're not alone. Studies show that over half of American adults experience back pain every year. Back pain is a widespread health condition that causes millions of lost workdays every year. Not only can back pain affect your career, but it can also have a significant impact on
Read More »