Chiropractor in Miami Near Miami Beach
Walk-in Chiropractor In Miami Beach
$29 CHIROPRACTIC ADJUSTMENTS


FIRST TIME AND EVERY TIME​
    No Appointments
    No Hidden Fees
    Don't Like People Touching Your Neck? That's Cool With Us.
Monday: 
Tuesday: 
Wednesday: 
Thursday: 
Friday:
Saturday: 
Sunday: 
12:00 PM – 8:00 PM
12:00 PM – 8:00 PM
12:00 PM – 8:00 PM

12:00 PM – 8:00 PM

12:00 PM – 8:00 PM

10:00 AM – 6:00 PM

Closed
FIRST TIME AND EVERY TIME
Includes any or all of our chiropractic services during your visit.
Want more info? Fill out the form and we will be in touch.
Don't Want Your Neck Touched? That's Cool With Us.
Ready to feel good again? Let's get cracking!
Chiropractors, with so many years of experience and so much learning behind them, can do a huge amount for those in need, and much of the work a licensed Miami Beach chiropractor can do is related to the spine. This is what chiropractic treatments focus on; they relieve back pain and other similar pains throughout the body.
This is why we are here at SnapCrack, your chiropractor in Miami near Miami Beach. We concentrate on spinal adjustment and spinal manipulations to reduce or eliminate your chronic back pain, neck pain, and leg pain.
Yet we can do more than that. We are vastly experienced when it comes to helping our patients with many kinds of medical treatments, many of which you might not even consider being related to chiropractic treatments at all.
This is often a surprise for people who are looking into how to deal with their migraines, their stress, their sciatica or whiplash or insomnia, and much more besides. From accidents at work to slips, trips, and falls, as well as more unusual complaints, a licensed Miami Beach chiropractor in Miami Beach who comes as highly recommended as those at our chiropractor in Miami near Miami Beach clinic is what you are going to need.
It's All for Our Patients
The team at SnapCrack enjoys helping people; it's what we do at our chiropractor in Miami near Miami Beach chiropractic clinic all day long, and that's wonderful. We can truly fulfil our desire to help as many people as possible, and seeing the difference in their range of motion, in their pain level, and in their lives, once we have carried out our expert medical treatments is a fantastic feeling.
Everything we do at SnapCrack in our South Florida chiropractic centers is for the patients who come to us for help. To offer the very best health care we can, SnapCrack's team takes the time to discuss the treatment options available and to look at the pain treatments that might be possible to carry out. Medical advice is offered, and procedures are carried out, such as spinal decompression and physical therapy to improve your mobility and strengthen tired muscles.
Aftercare is just as important as the wide range of chiropractic treatments we have on offer at SnapCrack. This is why we talk to our patients about their injuries or conditions, and it's why we give them the tools and knowledge they need to protect their spine in the future.
The more information they have, the less likely it is they will be hurt again. Of course, accidents may still happen, but in general terms, you can rest assured you will know just how to take care of your spine in the right way after receiving medical advice from the licensed chiropractors in Miami Beach at SnapCrack.
We Are Convenient and Accessible
It's a good thing that SnapCrack's chiropractor in Miami near Miami Beach offices are so easy to find and accessible. In this way, our patients don't have to worry about looking for us, knowing that our chiropractic centers are convenient and have ample parking.
If you arrive at your chiropractic clinic in a stressed state, with high blood pressure and tense muscles, you are going to be in more pain and more anxiety than ever. Your chiropractic treatment may have to wait until you have calmed, and it may take longer to treat your chronic back pain, neck pain, or leg pain, for example.
By ensuring that our chiropractic clinics in South Florida are easy to find, making things as convenient as possible for our patients, we can reduce this initial stress and ensure your medical treatment can go ahead as it needs to. Again, we do all of this for our patients, and we are happy to do so if it means their lives can be improved.
Why Use A Walk-In Chiropractic Clinic?
If you use a walk-in chiropractic clinic just like SnapCrack's chiropractor in Miami near Miami Beach offices, you will have a wide range of benefits open to you. The main advantage of a walk-in chiropractor center is that you don't have to make an appointment.
This means your pain can be treated much more quickly at a time and on a date that is convenient for you. Your Miami Beach chiropractor isn't dictating your pain relief schedule to you; you are making the choices, and that's how it should be when it comes to your chiropractic care.
Imagine how it would feel if you had to wait just a little longer, even a day or two, for your appointment with a licensed chiropractor. It would be a literal agony.
Your plans would have to change entirely. You would have to take time off work, rearrange outings, stay inside, and try not to move. The pain would get worse.
This is not what we want to happen to our patients at SnapCrack, which is why we don't insist that it does. With no appointments required, you can come to us when the pain tells you it's time, or even when you're not in pain, and you need stress relief, as this is something else SnapCrack can help with.
Visit us today to find out more about exactly how we can help you with your chronic back pain and so much more.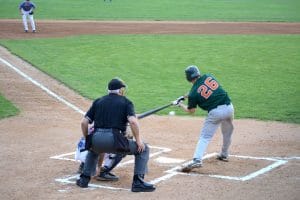 Baseball is a hugely popular sport that many people enjoy. However, injuries can happen while playing the game – whether you are a professional athlete or a novice. The repetitive hitting and throwing motions in baseball put stress on the spine and make players susceptible to strains and back pain. If you notice back pain
Read More »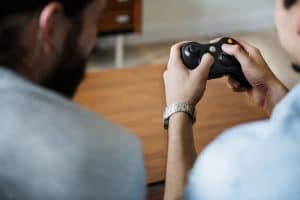 Playing video games is a fun pastime that many people enjoy. However, sitting for long hours can harm your health, particularly when it comes to your spine. Video gaming injuries are becoming increasingly common and include everything from back pain to carpal tunnel syndrome. If you start to experience pain while playing video games, you
Read More »
If you have lower back pain, then you're not alone. Studies show that over half of American adults experience back pain every year. Back pain is a widespread health condition that causes millions of lost workdays every year. Not only can back pain affect your career, but it can also have a significant impact on
Read More »