Chiropractor for Back Pain near Hollywood
Walk-in Chiropractor In Miami Beach
$29 CHIROPRACTIC ADJUSTMENTS


FIRST TIME AND EVERY TIME​
    No Appointments
    No Hidden Fees
    Don't Like People Touching Your Neck? That's Cool With Us.
Monday: 
Tuesday: 
Wednesday: 
Thursday: 
Friday:
Saturday: 
Sunday: 
12:00 PM – 8:00 PM
12:00 PM – 8:00 PM
12:00 PM – 8:00 PM

12:00 PM – 8:00 PM

12:00 PM – 8:00 PM

10:00 AM – 6:00 PM

Closed
FIRST TIME AND EVERY TIME
Includes any or all of our chiropractic services during your visit.
Want more info? Fill out the form and we will be in touch.
Don't Want Your Neck Touched? That's Cool With Us.
Ready to feel good again? Let's get cracking!
Enjoy chiropractic care when you need it, at a great low price every time. You can be in charge of your chiropractic medical treatments and can choose the spinal manipulations that feel the best for you. SnapCrack offers everything you need, from multiple locations to great low prices, to exceptional membership deals that are perfect for our clients.
Walk right on in! We are here for you, and with a no wait policy and no need to book you can treat yourself to spinal decompression from a licensed chiropractic clinic whenever you need. Enjoy pain relief from neck pain, back pain, and even leg pain and feel the difference.
We have several locations, so you can find the best chiropractor for Back Pain near Hollywood, guaranteed. Our closest options near Hollywood are in Hialeah and Miami Beach, but you can visit and get treated at any of our locations in South Florida:
South Miami
Coral Gables
Brickell
Miami Beach
Hialeah
When Can You Benefit from Chiropractic Adjustment?
A family chiropractor can help relieve back pain, can improve your range of motion, can reduce issues like headaches, and can even improve your posture and your nervous system all in one go. There are so many reasons to visit our Hialeah or Miami Beach chiropractor when you live in Hollywood, so don't hesitate to stop on by for an eye-opening walk-in session.
1.    Visit Us to Help with Stress Related Pain
The pain suffered due to stress can get worse and worse as days go on. We carry a lot of stress in our backs, and over time that can become a chronic problem that demands professional help from a licensed chiropractor in Miami Beach.
2.    Visit Us to Help with Chronic Pain
Chronic back pain issues in the back can be helped with ongoing spinal adjustment, and at our affordable rates and membership deals you can put your treatment plan in your own hands. We offer a wide range of treatments that give you the power to enjoy adjustments at your comfort level. It's the best of physical therapy, at incredible prices.
3.    Visit Us to Help with Your Recovery
If you have received medical advice from your doctor to get chiropractic treatment for your health care recovery, then come to us! We offer a wide range of highly recommended treatment options and can help you manage your pain as you recover. If you have been injured however it is very important you first get checked over by a doctor to get the green light.
There are so many reasons why SnapCrack is your go-to chiropractic clinic for back pain near Hollywood.
Five Great Locations
With five easy locations you can pop by on your way to work, during your lunch break, or any other time you have a few minutes to spare for your own health and wellbeing.
Customize Your Chiropractic Treatment
Our chiropractors are all licensed and are happy to adjust your treatment to suit your preferences. Don't want us to touch your neck? Don't worry! Just let our team know and we will work with you to get best adjustment for your body.
No Need for Appointments
You don't need to make an appointment to get treated. We accept and welcome walk-ins, both from newcomers and from our members. Simply stop in whenever you feel like you need a little pick-me-up, and we will get to you right away.
No-Wait Policy
You don't need to book an appointment because we have a no-wait policy for all of our guests and members. Simply stop by and we will see to you within minutes. Our sessions are very fast as well, so you can get your pain management adjustment and head on out before you know it.
Low Walk-In Chiropractor Price
We offer one of the best rates for walk-ins in the state at just $29. We also offer intramuscular vitamin booster injections for $35.
Incredible Memberships
Our memberships are where you will really save. If you want to visit and just twice a month you will save with a membership. With three to choose from you can also customize the care you get from us.
Get Cracked – 6 Chiropractic Visits and 1 Intramuscular Vitamin Boost Injection
Reset – 2 Intramuscular Vitamin Boost Injections, 1 Chiropractic Visit
Reboost – 3 intramuscular Vitamin Boost Injections
All vitamin boost injections can be rolled over to the next month if you don't use them, and members enjoy discounts on all extra chiropractic sessions and vitamin booster injections. Each membership costs a low $49 per month, and all extra sessions for members cost a flat rate of $19.
Start Your Treatment with Our Team Today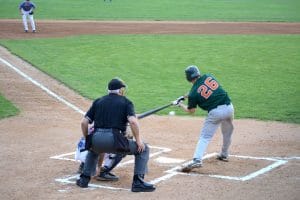 Baseball is a hugely popular sport that many people enjoy. However, injuries can happen while playing the game – whether you are a professional athlete or a novice. The repetitive hitting and throwing motions in baseball put stress on the spine and make players susceptible to strains and back pain. If you notice back pain
Read More »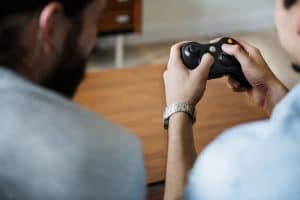 Playing video games is a fun pastime that many people enjoy. However, sitting for long hours can harm your health, particularly when it comes to your spine. Video gaming injuries are becoming increasingly common and include everything from back pain to carpal tunnel syndrome. If you start to experience pain while playing video games, you
Read More »
If you have lower back pain, then you're not alone. Studies show that over half of American adults experience back pain every year. Back pain is a widespread health condition that causes millions of lost workdays every year. Not only can back pain affect your career, but it can also have a significant impact on
Read More »