Chiropractor for Back Pain in North Miami Beach
Walk-in Chiropractor In Hialeah
$29 CHIROPRACTIC ADJUSTMENTS


FIRST TIME AND EVERY TIME​
    No Appointments
    No Hidden Fees
    Don't Like People Touching Your Neck? That's Cool With Us.
Monday: 
Tuesday: 
Wednesday: 
Thursday: 
Friday:
Saturday: 
Sunday: 
12:00 PM – 8:00 PM
12:00 PM – 8:00 PM
12:00 PM – 8:00 PM

12:00 PM – 8:00 PM

12:00 PM – 8:00 PM

10:00 AM – 6:00 PM

Closed
FIRST TIME AND EVERY TIME
Includes any or all of our chiropractic services during your visit.
Want more info? Fill out the form and we will be in touch.
Don't Want Your Neck Touched? That's Cool With Us.
Ready to feel good again? Let's get cracking!
Whether you have been suffering from chronic back pain for years, or the pain you're feeling has only been a recent, unwelcome addition to your life, searching out a good chiropractor for back pain in North Miami Beach is crucial. Once you are in the safe hands of a licensed chiropractor, you can rest assured that pain relief is coming, and when you come to SnapCrack's Hialeah chiropractic clinic, you can also be sure that your pain relief is permanent.
We work hard to ensure that not only do we treat the chronic back pain, leg pain, neck pain, or other condition you're suffering from, but we also create bespoke treatment plans for each patient, giving them the information, they need to stay protected in the future. We go the extra mile at SnapCrack, and it shows.
SnapCrack's Fully Rounded Chiropractic Service
SnapCrack works uniquely, and this is something that our satisfied patients are pleased with; we wouldn't be so highly recommended if they weren't. We look further than the pain the patient is telling us about because our talented team of licensed Hialeah chiropractors understands that there is often more to the story regarding chronic back pain and other similar conditions.
The spine is the focus of our work, and through spinal manipulation, we can offer pain relief for a wide range of different ailments and pain, which is because the spine is connected to the rest of the body via the central nervous system. In other words, if the spine is damaged, it might not be your back that suffers; it could produce neck pain, leg pain, shoulder pain, or even symptoms of stress, insomnia, migraines, and more.
This is why SnapCrack investigates to ensure that the root cause is dealt with. If we didn't do this, your pain relief would only be temporary because the spinal complaint that caused it hasn't been solved. This extra level of pain management for your health care makes us stand out, and when you compare us to another chiropractor in Hialeah for back pain near North Miami Beach, you'll easily see the difference and why SnapCrack is the best choice for you.
SnapCrack's Excellent Reputation
SnapCrack wants your search for a Hialeah chiropractor for back pain near North Miami Beach to be an easy one, and once you know more about how we can relieve back pain and so much more, and the extra steps we go through to help our patients when they need us, you'll understand why picking SnapCrack is easy.
Our excellent reputation is something else that will help you to choose us as your ultimate chiropractor for back pain in North Miami Beach. We're proud of the reputation we have built up over the years as a family chiropractor who can offer pain relief for so many different conditions.
Our treatment options are always offered with the patient in mind, and this is crucial; we do what's best for the patient, not what's more convenient or easy for us. There's no place for selfishness in chiropractic care, and SnapCrack proves this time and again.
Not all chiropractic clinics are the same, and SnapCrack does stand out for a wide range of different, positive reasons. Being a walk-in chiropractic center in South Florida is another example of how we work for our patients and why it's such a good choice to come to SnapCrack as your Hialeah chiropractor for back pain North Miami Beach.
The walk-in chiropractor difference is a big one, ensuring that people suffering from chronic back pain, leg pain, neck pain, fibromyalgia, insomnia, migraines and tension headaches, whiplash, minor sporting injuries, stress, pregnancy pains, scoliosis, and so much more can be seen quickly and have a treatment plan drawn up that will enable them to get back to their old, healthy lives much sooner.
The walk-in difference is that there are no appointments necessary; you simply come to SnapCrack when you need to speak to a licensed chiropractor in Hialeah, and your pain relief can begin.
In terms of physical and mental health, this is a massive improvement to the traditional way of making an appointment and then waiting – in pain and with a range of motion problems – for that appointment. With the walk-in chiropractic center system in place, SnapCrack can help you when you need help, not weeks from now.
What Can SnapCrack Do for You?
Everyone working in the team at SnapCrack, a chiropractor in Hialeah near North Miami Beach for back pain, is highly skilled, fully trained, and passionate about helping people. Our licensed chiropractors in Hialeah can carry out a wide range of treatment options, and spinal adjustment can help your chronic back pain be reduced or eliminated effectively.
When you need chiropractic assistance, don't hesitate to come to SnapCrack. We can treat everyone through the natural chiropractic care we practice.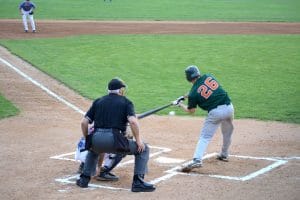 Baseball is a hugely popular sport that many people enjoy. However, injuries can happen while playing the game – whether you are a professional athlete or a novice. The repetitive hitting and throwing motions in baseball put stress on the spine and make players susceptible to strains and back pain. If you notice back pain
Read More »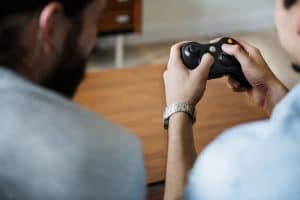 Playing video games is a fun pastime that many people enjoy. However, sitting for long hours can harm your health, particularly when it comes to your spine. Video gaming injuries are becoming increasingly common and include everything from back pain to carpal tunnel syndrome. If you start to experience pain while playing video games, you
Read More »
If you have lower back pain, then you're not alone. Studies show that over half of American adults experience back pain every year. Back pain is a widespread health condition that causes millions of lost workdays every year. Not only can back pain affect your career, but it can also have a significant impact on
Read More »