Brickell Chiropractor Near EAST Miami Hotel
Walk-in Chiropractor In Brickell
$29 CHIROPRACTIC ADJUSTMENTS


FIRST TIME AND EVERY TIME​
    No Appointments
    No Hidden Fees
    Don't Like People Touching Your Neck? That's Cool With Us.
Monday: 
Tuesday: 
Wednesday: 
Thursday: 
Friday:
Saturday: 
Sunday: 
12:00 PM – 8:00 PM
12:00 PM – 8:00 PM
12:00 PM – 8:00 PM

12:00 PM – 8:00 PM

12:00 PM – 8:00 PM

10:00 AM – 6:00 PM

Closed
FIRST TIME AND EVERY TIME
Includes any or all of our chiropractic services during your visit.
Want more info? Fill out the form and we will be in touch.
Don't Want Your Neck Touched? That's Cool With Us.
Ready to feel good again? Let's get cracking!
It's always going to be surprising for most people to discover just what a licensed chiropractor can do for their patients. Rather than concentrating solely on chronic back pain, there are dozens of different conditions that you might need a Brickell chiropractor near EAST Miami Hotel for, and this is why the team at SnapCrack loves what we do so much.
There is always something new to learn and some new area that we can treat, and as well as making this an exciting field to be working in, it means that we can help more and more people all the time; people like you who are suffering from chronic back pain, leg pain, neck pain, migraines, insomnia, a sporting injury, stiff joints, fibromyalgia, and so much more.
SnapCrack is the same as other chiropractors in Brickell in that we follow the same core belief that underpins chiropractic care; that the spine is connected to the rest of the body through the nervous system. This means that even if you feel the pain suffered from leg pain or shoulder pain – and plenty more besides – it might still be the spine that is out of alignment and needs spinal adjustment.
Yet SnapCrack, a Brickell chiropractor near EAST Miami Hotel, is different from other Brickell chiropractors, too. This is because we do so much more for our patients than most others can and will. We go the extra mile, ensuring that each person who comes to us is treated as an individual, thus receiving a bespoke treatment plan that details the help needed for their specific spinal condition. We pay attention to our patients, and we take care of them, offering them the ultimate in pain relief, range of motion improvement, and physical therapy if it's needed.
Everything Is for Our Patients
One of our favorite things to do at SnapCrack, Brickell chiropractor near EAST Miami Hotel, is to see our patients improve when our highly recommended licensed chiropractors carry out spinal decompression and spinal manipulation for them. With this end result in mind, everything we do is for our patients and their overall benefit.
This is why our South Florida chiropractic centers are caring and friendly and comfortable spaces to be in. It's why our treatment plans don't start and end with the chiropractic care we offer; they give plenty of help and advice to keep our patients safe in the future too. Plus, we speak to each patient individually, finding our needs before considering the treatment options available to them.
The ultimate aim of everything we do at SnapCrack is to make our patients happy, healthy, and pain-free. This is not some distant dream we hope to achieve one day; it's what we're already doing very successfully, and its why so many past patients so highly recommend us.
We Are Convenient and Accessible
So, if we want to make our patients happy and do all we can to assist them, what else could SnapCrack, Brickell chiropractor near EAST Miami Hotel, possibly do? What about our locations? The truth is, our reason for having such convenient and accessible locations is so that we can do one extra thing more for our patients; by ensuring that they can always find us and reach out to us when they need to, we know we are helping more people. Our friendly team is always on hand to answer questions and to give our advice, and the more we can do this, the better.
Although our locations are excellent and easy to find, the thing that makes us stand out as Brickell chiropractors is that we operate a walk-in clinic service. This means that we can open our clinic to anyone and everyone who needs a licensed chiropractor for chronic back pain, leg pain, neck pain, and more, and no one else has to make an appointment. This is wonderful news; SnapCrack is open to all.
Why Is It Good to Visit A Walk-In Clinic?
You already know that we offer a walk-in chiropractor service at SnapCrack's Brickell chiropractor near EAST Miami Hotel, but what exactly does this mean, and why is it a good thing? It's a good thing because there are no appointments necessary, and when there are no appointments necessary, there is no need to wait.
Patience, they say, is a virtue, and that may well be correct in other areas of life, but when you are suffering from chronic back pain, it's not so wonderful. Being patient is detrimental to your physical and mental health. When you can be seen more quickly because you can attend a walk-in Brickell chiropractic clinic, and when you can still be offered a wide range of treatment options when you do, why be patient?
The sooner you can be treated and have pain relief for whatever it is that is causing you so much pain, the easier things will be. You can get back to your normal life effortlessly thanks to the expert licensed chiropractors who are there for you, creating bespoke treatment plans and carrying out pain treatments for all.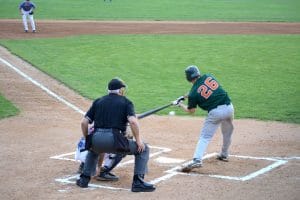 Baseball is a hugely popular sport that many people enjoy. However, injuries can happen while playing the game – whether you are a professional athlete or a novice. The repetitive hitting and throwing motions in baseball put stress on the spine and make players susceptible to strains and back pain. If you notice back pain
Read More »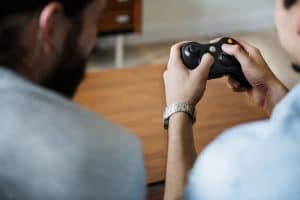 Playing video games is a fun pastime that many people enjoy. However, sitting for long hours can harm your health, particularly when it comes to your spine. Video gaming injuries are becoming increasingly common and include everything from back pain to carpal tunnel syndrome. If you start to experience pain while playing video games, you
Read More »
If you have lower back pain, then you're not alone. Studies show that over half of American adults experience back pain every year. Back pain is a widespread health condition that causes millions of lost workdays every year. Not only can back pain affect your career, but it can also have a significant impact on
Read More »