Best Chiropractor in South Miami
Walk-in Chiropractor In South Miami
$29 CHIROPRACTIC ADJUSTMENTS


FIRST TIME AND EVERY TIME​
    No Appointments
    No Hidden Fees
    Don't Like People Touching Your Neck? That's Cool With Us.
Monday: 
Tuesday: 
Wednesday: 
Thursday: 
Friday:
Saturday: 
Sunday: 
12:00 PM – 8:00 PM
12:00 PM – 8:00 PM
12:00 PM – 8:00 PM

12:00 PM – 8:00 PM

12:00 PM – 8:00 PM

10:00 AM – 6:00 PM

Closed
FIRST TIME AND EVERY TIME
Includes any or all of our chiropractic services during your visit.
Want more info? Fill out the form and we will be in touch.
Don't Want Your Neck Touched? That's Cool With Us.
Ready to feel good again? Let's get cracking!
If you're searching for the best walk-in chiropractor in South Miami, then SnapCrack is here to help you. It's always our mission to enable you to gain access to the chiropractic care you need, whenever you need it. Our service eliminates the need and worries for appointments, ensuring the best chiropractic care in South Miami through easy and affordable quality service.
Making an appointment in advance for chiropractic treatment is never as easy as it sounds if you don't know when your busy schedule is going to allow for it. Or, maybe urgent care is needed, and you're looking for a fast and easy solution you can always depend on. That's why SnapCrack is here to help.
Our full walk-in policy and drop-in service in South Miami means not only do you have access to the best chiropractor around, but you also have access whenever you need it, no appointment required.
Tailored Care for Your Health and Body
When it comes to personalized chiropractic care, there isn't a 'one style suits all' approach. We understand that you'll have your own preferences for chiropractic treatment, and we will always adhere to your personal requests and needs.
Our professionals will always advise on the best technique suited for your spine's needs. Still, you always have the option to request alternative methods or bring up any questions you might have about the tailored treatments which we offer.
All professional chiropractic care is based on thrust levels, of varying degrees of force. You can choose from gentle, mild, or moderate, depending on your needs and personal preference. Always rest assured that no matter your thrust level or chosen technique, the end result of a cared for and healthy spine will always be assured.
The Click: A Gentler Thrust
A simple, gentle adjustment through the use of a hand-held tool by our experienced chiropractor may be all that is needed. Even if you don't mind a more moderate thrust, it may be that a gentle thrust with The Click method is perfect for your need. This technique adjusts your spine quickly and comfortably. The hand-held instrument is perfectly suited for targeting your spine and body in the right places.
The Drop: A Mild Thrust
This technique option incorporates a professional drop-segment table which can be paired up with your body to adjust in the right places at the right time. Segments of the drop table are coordinated with a mild thrust applied to the area of the body in question, to adjust your body without you needing to do anything other than relax on the table.
The Crack: The More Moderate Thrust
When you think of chiropractors, you may also think of the famous crack. After all, our name at SnapCrack says it all – and this technique definitely delivers! A classic for chiropractic technique, our licensed professional, will adjust and crack your back in the relevant places, providing instant relief for pain or discomfort.
First Time Visiting SnapCrack? No Problem
Perhaps this is your first time visiting SnapCrack specifically, or maybe your first time visiting any chiropractor at all. However, don't worry – we work hard to have you at ease and being able to relax in a peaceful and professional environment when you arrive at our South Miami chiropractor center. It's an enjoyable experience that you won't forget, and your pain and joint relief will surely have you eagerly returning regularly!
Our mission is to provide exactly the treatment you need when you want it and how you want it. Our facilities all allow for this relaxed and tailored care in a modern setting.
This includes:
A quick and easy in-out service
No long wait times
Completely relaxing environment
Hand-picked professionals, attendants, and chiropractors
No worries about referrals
With a quick and easy in-out service, we don't then want to make it more complicated with insurance hassles. So, when choosing SnapCrack, you can be assured that you won't have any insurance obligations to worry about and take up your valuable time. You can get our medical treatment, any time, whenever you need it. Our prices are set at $29, and they're completely affordable.
We don't believe that having quality chiropractic care should depend on how expensive or extensive your insurance policy is. You can visit us for treatment whether you have health insurance or not.
So, don't worry about having the right insurance policy, trying to find time to make an appointment around other commitments, or being treated to a busy and impersonal waiting area and service. At SnapCrack, we eliminate all that, to only provide friendly, affordable, and worry-free service – and that's before your specific chiropractic session has even begun! We want you to feel at ease the minute you walk through our door, any time.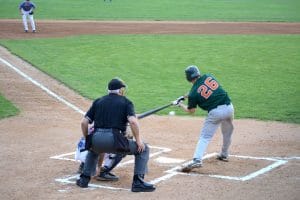 Baseball is a hugely popular sport that many people enjoy. However, injuries can happen while playing the game – whether you are a professional athlete or a novice. The repetitive hitting and throwing motions in baseball put stress on the spine and make players susceptible to strains and back pain. If you notice back pain
Read More »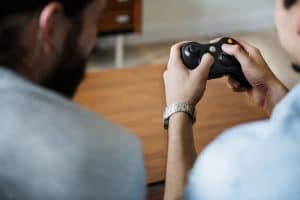 Playing video games is a fun pastime that many people enjoy. However, sitting for long hours can harm your health, particularly when it comes to your spine. Video gaming injuries are becoming increasingly common and include everything from back pain to carpal tunnel syndrome. If you start to experience pain while playing video games, you
Read More »
If you have lower back pain, then you're not alone. Studies show that over half of American adults experience back pain every year. Back pain is a widespread health condition that causes millions of lost workdays every year. Not only can back pain affect your career, but it can also have a significant impact on
Read More »