Best Chiropractor in Miami Beach
Walk-in Chiropractor In Miami Beach
$29 CHIROPRACTIC ADJUSTMENTS


FIRST TIME AND EVERY TIME​
    No Appointments
    No Hidden Fees
    Don't Like People Touching Your Neck? That's Cool With Us.
Monday: 
Tuesday: 
Wednesday: 
Thursday: 
Friday:
Saturday: 
Sunday: 
12:00 PM – 8:00 PM
12:00 PM – 8:00 PM
12:00 PM – 8:00 PM

12:00 PM – 8:00 PM

12:00 PM – 8:00 PM

10:00 AM – 6:00 PM

Closed
FIRST TIME AND EVERY TIME
Includes any or all of our chiropractic services during your visit.
Want more info? Fill out the form and we will be in touch.
Don't Want Your Neck Touched? That's Cool With Us.
Ready to feel good again? Let's get cracking!
SnapCrack wants to help as many of those who are suffering and in pain as possible, which is why we opened our clinic and is why we're the best chiropractor in Miami Beach. We offer unparalleled service, and we offer it without waiting lists, without huge costs, and without the stress and anxiety that a clinic can sometimes cause.
In fact, at walk-in chiropractor SnapCrack, you can visit us at any time, and you'll know the cost is going to be affordable. As well as this, our friendly, helpful staff and our highly skilled therapists will ensure you have everything you need.
Our goal at SnapCrack – that of making people well again and reducing their pain – is unlikely to change any time soon. It's helped us stay true to our ethos from the start, and it's what our patients expect from us. No matter what kind of pain you are in, what your mobility is like, and how much stress you are under, SnapCrack can offer some help and assistance. Whether we reduce your pain or remove it entirely, we will do whatever we can for you.
It's Not Just the Spine That We Deal With
The best chiropractor in Miami Beach has to work on the spine, and that is, undoubtedly, our main focus. This is partly true. The spine is indeed Miami Beach chiropractor SnapCrack's main focus, but that doesn't mean that only spinal problems can be brought to us to look into. By carefully and expertly manually manipulating the spine, we can relieve pain in a great many areas throughout the body, including the legs, hips, neck, and shoulders.
This is because the spine is linked throughout the body thanks to the nervous system; it is all related, and therefore understanding how the spine is meant to be and how to move it without causing damage is crucial, and an essential part of a chiropractor's knowledge.
So, what else can we help you with at SnapCrack, the best chiropractor in Miami Beach? Here are just some of the conditions we can treat (there are many more besides):
Rotator cuff injuries
Sporting injuries
Scoliosis
Back, neck, shoulder, hip, and leg pain
Tension headaches and migraines
Muscle spasms
Symptoms of fibromyalgia
Symptoms of stress
If you are suffering from pain right now and you didn't think a chiropractor could help you, it might be time to reassess your situation; it could be that the expert care of a great chiropractor is exactly what you need and exactly what you should have.
If you're not sure, you can just ask – our team will be happy to answer any questions you might have. We know that this alternative therapy is new to many people, and we know that there might be queries. We will educate anyone who wants to know more.
We do care greatly for our clients at SnapCrack. We appreciate every single one of them, and we are here for them when they need us. After all, without our special clients, SnapCrack wouldn't exist. This does not mean, however, that we want to see the same faces over and over; if we do, that means we were unable to prevent the pain or mobility problems, and more help is needed.
So, we aim to see every patient only as many times as is entirely necessary. For some, this might just be once; for others, it will take a few more visits to be entirely pain-free. It depends on the condition that we are treating.
For our patients to make the fullest recovery possible and for them to continue the excellent work that we have started, we offer bespoke treatment plans in our comfortable walk-in clinic. No one has to wait for an appointment, and we will discuss every aspect of your plan with you so that you not only get the treatment you need, but you also understand how you can help yourself at home.
They say that prevention is better than a cure, and in terms of your pain and make sure you can live life in the way you want to, that is undoubtedly true. So, we will work on the cure, and you can work on the prevention thanks to the knowledge and advice we will give you.
Why You Should Visit A Walk-In Clinic
If you're looking for the best chiropractor in Miami Beach, a walk-in clinic might not be the first place you think of. You might assume that the very best is those with the most extended waiting times or those to whom you have to be referred. At SnapCrack, we offer the same – or even better – excellent treatments you would receive elsewhere, and we not only do it at a fraction of the price, but we also do it in our walk-in clinic.
Using a walk-in means not having to wait, and it means not having to make an appointment. If you wake up in pain one morning, you can visit us that same day and be treated. It's the ideal way to be seen, and thanks to our exceptional staff who are all fully trained and qualified, you can rest assured that you will receive the best treatment possible.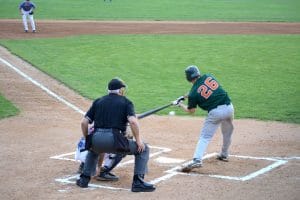 Baseball is a hugely popular sport that many people enjoy. However, injuries can happen while playing the game – whether you are a professional athlete or a novice. The repetitive hitting and throwing motions in baseball put stress on the spine and make players susceptible to strains and back pain. If you notice back pain
Read More »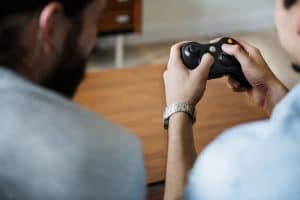 Playing video games is a fun pastime that many people enjoy. However, sitting for long hours can harm your health, particularly when it comes to your spine. Video gaming injuries are becoming increasingly common and include everything from back pain to carpal tunnel syndrome. If you start to experience pain while playing video games, you
Read More »
If you have lower back pain, then you're not alone. Studies show that over half of American adults experience back pain every year. Back pain is a widespread health condition that causes millions of lost workdays every year. Not only can back pain affect your career, but it can also have a significant impact on
Read More »