Back Pain Chiropractor Near Me
Walk-in Chiropractor In Hialeah
$29 CHIROPRACTIC ADJUSTMENTS


FIRST TIME AND EVERY TIME​
    No Appointments
    No Hidden Fees
    Don't Like People Touching Your Neck? That's Cool With Us.
Monday: 
Tuesday: 
Wednesday: 
Thursday: 
Friday:
Saturday: 
Sunday: 
12:00 PM – 8:00 PM
12:00 PM – 8:00 PM
12:00 PM – 8:00 PM

12:00 PM – 8:00 PM

12:00 PM – 8:00 PM

10:00 AM – 6:00 PM

Closed
FIRST TIME AND EVERY TIME
Includes any or all of our chiropractic services during your visit.
Want more info? Fill out the form and we will be in touch.
Don't Want Your Neck Touched? That's Cool With Us.
Ready to feel good again? Let's get cracking!
We all deal with back pain. Perhaps it was a bad night's rest. Perhaps your kids got a bit too rambunctious in their play and left you feeling worse for wear. We carry pain and stress in our shoulders and neck. We carry our weight and our day on our backs. That's a lot to ask from one single part of our body, so when the aches settle deep, don't try to rub them out on your own. Seek out a SnapCrack chiropractor clinic near Hialeah.
With locations around Florida and throughout Miami, you are sure to find a back pain chiropractor near me with ease. Convenient locations, better prices, and effective relief – that is what you can find at SnapCrack. You just need to feel to believe.
We want it to be a no-brainer to choose SnapCrack, and so to do that, we knew we needed to go above and beyond in service and quality. You have a wide range of reasons why you should choose us for all your back health care needs:
Fast
We have a no-wait policy here at SnapCrack, meaning when you visit any of the best back pain chiropractor clinics near me, you'll be seen to within minutes. The chiropractic treatments themselves are fast, so you don't have to block off a huge chunk of time to enjoy their benefits. You'll be able to go back to work feeling refreshed and rejuvenated and still have time for lunch.
Effective
Our team knows what they are doing, and they have the best tools in the business to help them give you the best in care. Everyone on our team is certified, but also highly committed to providing outstanding chiropractic care and helping you feel great again.
Affordable
Chiropractic care is not a cure-all. New injuries, new stress, poor posture; there are so many reasons why you will experience back pain regularly. Some have medical conditions that cannot be cured. Regardless of what your situation is, there is no downside to receiving regular chiropractic treatments near me.
That is why we have worked to make our services as affordable as possible and made them downright perfect for those on budgets and who need more than one treatment per month.
Enjoy All The Benefits of Chiropractic Care
There are so many great reasons to find the best chiropractic care near me.
Reduced Pain
Pain management is the #1 reason why our clients come visit any of our locations throughout the greater Miami area. From sports injuries, stress pains to chronic back conditions, no matter what your personal reason for needing our services, our team of chiropractors near me can help. 
Improved Flexibility
Without pain stopping you, you would be amazed at how much you can move and how great it will feel. Take care of the source of your pain – your spine – and you will be ready to dance, play, and have fun once again. Our licensed Hialeah chiropractors will perform spinal manipulations to relieve back pain almost instantly.
Boosted Immune System
Relieve pressure off of pinched nerves and improve circulation throughout your body, and your immune system can work faster and more effectively. You'll feel better and be better.
Enjoy All the Benefits of IV Vitamin Therapy
You feel great after a chiropractic session, but we wanted to go one step further. That is why all of the great SnapCrack back pain chiropractor locations near me offer Vitamin IV therapy. Choose from six great treatment options to boost your health from the inside.
Great Prices You Cannot Beat
Get your range of motion back with physical therapy once and for all. We offer the best rates in Miami, so you won't want to go anywhere else for your pain treatment.
Single-Visit Prices
For single-visit chiropractic sessions, prices are just $29. For single-visit IV therapy sessions, it will cost you just $35.
Membership Savings
Members really save. For just $49 per month, you will enjoy six sessions included, as well as one IV therapy session of your choice. If you want more than one IV therapy session, know that members enjoy discounted prices, so all additional IV therapy trips will cost just $19. Any pain suffered will be a thing of the past when you regularly see us.
Back Pain Chiropractor Near Me
We want to make it easy to choose SnapCrack when you are searching for the best back pain chiropractor near me. That is why we have five locations currently open and are working on opening more clinics throughout Miami and the greater Miami area.
Treat Yourself to a SnapCrack Visit Today
Visit the nearest SnapCrack back pain chiropractor near you today. With so many locations currently open and even more set to open in the future, you will have your pick. Choose one near where you live or Google "chiropractor clinics near me," so wherever you are, whether this is a friend or family member's home or your office, you can walk-in and enjoy our services.
Whether you have back pain, neck pain, or even leg pain, drop into our chiropractic clinic today and enjoy immense pain relief. With so many locations to choose from, there is guaranteed to be one nearby. Enjoy the best in care, service, and in results here at SnapCrack.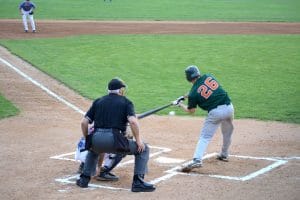 Baseball is a hugely popular sport that many people enjoy. However, injuries can happen while playing the game – whether you are a professional athlete or a novice. The repetitive hitting and throwing motions in baseball put stress on the spine and make players susceptible to strains and back pain. If you notice back pain
Read More »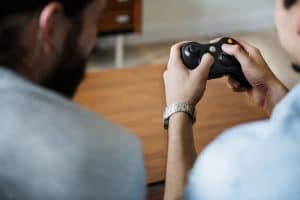 Playing video games is a fun pastime that many people enjoy. However, sitting for long hours can harm your health, particularly when it comes to your spine. Video gaming injuries are becoming increasingly common and include everything from back pain to carpal tunnel syndrome. If you start to experience pain while playing video games, you
Read More »
If you have lower back pain, then you're not alone. Studies show that over half of American adults experience back pain every year. Back pain is a widespread health condition that causes millions of lost workdays every year. Not only can back pain affect your career, but it can also have a significant impact on
Read More »