Back Pain Chiropractor near Aventura
Walk-in Chiropractor In Hialeah
$29 CHIROPRACTIC ADJUSTMENTS


FIRST TIME AND EVERY TIME​
    No Appointments
    No Hidden Fees
    Don't Like People Touching Your Neck? That's Cool With Us.
Monday: 
Tuesday: 
Wednesday: 
Thursday: 
Friday:
Saturday: 
Sunday: 
12:00 PM – 8:00 PM
12:00 PM – 8:00 PM
12:00 PM – 8:00 PM

12:00 PM – 8:00 PM

12:00 PM – 8:00 PM

10:00 AM – 6:00 PM

Closed
FIRST TIME AND EVERY TIME
Includes any or all of our chiropractic services during your visit.
Want more info? Fill out the form and we will be in touch.
Don't Want Your Neck Touched? That's Cool With Us.
Ready to feel good again? Let's get cracking!
Are you working or living in Aventura, Fl, and suffering from back pain? Say goodbye to the pain suffered in the past; you do not need to live with back pain, neck pain, or leg pain. You can forget about chronic back pain and live freely without the need for heavy pain medications.
Chiropractic care and physical therapy are part of the medical advice for those suffering from aches and pains, and for once getting the health care that you need isn't just affordable – it's a steal.
That is our goal with our Hialeah chiropractic clinic. We want to help you make it easy to care for your spine and nervous system. Pain management should not be inaccessible, and to make it as easy to get the care that you need, we offer a wide range of treatment options for your spine and IV Vitamin Therapy and at affordable prices.
Benefits of Chiropractic Care
There are many benefits to visiting a highly recommended chiropractic center like the clinic we have near Aventura.
Pain Management
Pain relief and pain management are one of the premier reasons why people will visit our chiropractic clinic in Hialeah. Our licensed chiropractors are trained in all of our treatment options so that you can choose the best one for your circumstances.
Sports Injuries
Chronic Back Pain
Sprains and Strains
Stress Pains
Poor Posture
And More!
Increased Range of Motion
Pain treatment offers additional benefits. Without pain, you can substantially increase your range of motion. Even with dedication, you will not be able to move as you used to if you have back pain. Improve your flexibility and be free with spinal manipulations and spinal decompressions, and you can regain your quality of life.
Improved Circulation
When a licensed chiropractor is working on your case, you can be rest assured that you are receiving quality medical treatments for your back and neck pain. One of the reasons why chiropractic treatment is so effective is because it fixes pain in two ways; first, by helping your spine carry your weight better.
The second reason is that it works to improve your circulation and relieves pressure off of your nervous system.
Your family chiropractor can help you feel more alert, reduce headaches, and so much more just by dealing with the pain in your back.
Benefits of IV Vitamin Boosters
Our treatment plan goes beyond the ability to relieve back pain. We can help you improve your overall health at a great rate with our IV Vitamin Boosters.
Immune System Boost
Zinc, Vitamin C, and Vitamin B12 are all great to help you boost your immune system. Though they cannot stop you from getting sick altogether, think of them as powering up your immune system so that it can fight back harder and more effectively against viruses and bacteria.
Improve Your Health
These vitamins do so much more than help your immune system. Improve your overall health with the vitamin that you need a boost of most. It only costs $35 for non-members and members can claim one free IV vitamin boost.
Say Goodbye to Hangovers
We are now also happy to offer a hangover vitamin booster to help you clear away those aches and pains and take on your day. 
There are so many reasons that SnapCrack is the best choice of chiropractor near Aventura. Located just a short drive away in Hialeah, you can take advantage of quality care in either English or Spanish.
The walk-in rate for non-members is a low $29. There is no hidden fee in that. That is the flat rate you will always be able to enjoy from our SnapCrack clinics.
Members save even more because when you need chiropractic care near Aventura for chronic conditions, which is the only right thing to do; membership costs $49 per month.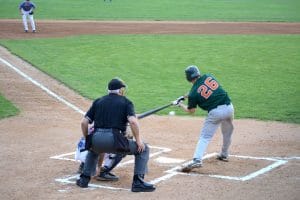 Baseball is a hugely popular sport that many people enjoy. However, injuries can happen while playing the game – whether you are a professional athlete or a novice. The repetitive hitting and throwing motions in baseball put stress on the spine and make players susceptible to strains and back pain. If you notice back pain
Read More »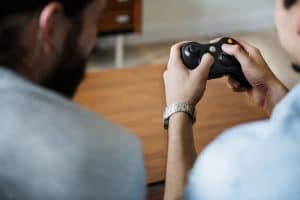 Playing video games is a fun pastime that many people enjoy. However, sitting for long hours can harm your health, particularly when it comes to your spine. Video gaming injuries are becoming increasingly common and include everything from back pain to carpal tunnel syndrome. If you start to experience pain while playing video games, you
Read More »
If you have lower back pain, then you're not alone. Studies show that over half of American adults experience back pain every year. Back pain is a widespread health condition that causes millions of lost workdays every year. Not only can back pain affect your career, but it can also have a significant impact on
Read More »