Back Pain Chiropractor in Hialeah
Walk-in Chiropractor In Hialeah
$29 CHIROPRACTIC ADJUSTMENTS


FIRST TIME AND EVERY TIME​
    No Appointments
    No Hidden Fees
    Don't Like People Touching Your Neck? That's Cool With Us.
Monday: 
Tuesday: 
Wednesday: 
Thursday: 
Friday:
Saturday: 
Sunday: 
12:00 PM – 8:00 PM
12:00 PM – 8:00 PM
12:00 PM – 8:00 PM

12:00 PM – 8:00 PM

12:00 PM – 8:00 PM

10:00 AM – 6:00 PM

Closed
FIRST TIME AND EVERY TIME
Includes any or all of our chiropractic services during your visit.
Want more info? Fill out the form and we will be in touch.
Don't Want Your Neck Touched? That's Cool With Us.
Ready to feel good again? Let's get cracking!
Looking for an effective, holistic way to treat your backache? Go right to the source with the best back pain chiropractor in Hialeah. Don't use anti-inflammatories or go overboard with prescription medication, not when the issue can be dealt with directly through chiropractic care.
It isn't a cure-all, but it is a very effective treatment for those experiencing back and neck pain. Even if your pain is chronic, you can find relief through with our top-notch chiropractors in Hialeah.
Enjoy one appointment, or come see us several times a month for effective, safe, and thorough care. Between our chiropractic services in Hialeah and our IV vitamin therapy, we can make you feel like a whole new you.
How Chiropractic Therapy Helps Reduce Pain
Your spine plays a huge part in back pain. Poor posture, injuries, and strains alike can all work to shift the spine out of its proper position. This makes it harder for your spine to hold your weight and can also pinch nerves and blood vessels alike. All three can cause aches and pains and can even result in ongoing headaches or even insomnia.
By adjusting the spine, these nerves can be released, and your body can hold itself properly once again.
How Chiropractic Therapy Helps Improve Circulation
Adjust the spine, and just like pinched nerves can be released so too can pressure be relieved on the blood vessels that travel along your spine. You may enjoy a reduction in headaches and can even feel more alert and awake.
How Chiropractic Therapy Helps Boost Flexibility
Our brains will not allow us to move flexibly when we are suffering from excruciating pain. Back pain, in particular, will severely hamper how we progress through our day. By removing the pain from the equation, you can get back to bending down, doing cartwheels, and dancing to your heart's content.
Additional Benefits of Chiropractic Therapy in Hialeah
If you experience chronic headaches or a lowered immune system, this can actually be because of pinched nerves and blood vessels in the spine. By adjusting your back, we can improve the circulation and communication from your brain to your body, so your body feels recovered and more alert.
New! Our IV Vitamin Therapy
Feel good from the inside-out. That is our goal for all Hialeah residents. We offer some of the lowest rates for Vitamin therapy.
For non-members, single injections cost just $35. For our members, you can enjoy one IV vitamin therapy included in your membership price per month, and then just $19 for any additional treatments you want to treat yourself to.
Choose from any of the six great vitamin boosters, and assist your body where it needs it the most.
Zinc
Vitamin C
Vitamin B12
Biotin
Glutathione
Hangover Cocktail
Who Can Benefit from Our Services?
We are one of the best, most accessible back pain chiropractors in Hialeah. Our goal is to help those who need a one-time fix all the way to those who would benefit from a session once a week or more.
1.    Those with Sports Injuries
Sports injuries cover a lot of different pains. Perhaps you injured yourself surfing the water. Perhaps it was in a game of ball. Or you were playing with your kids, but your body couldn't keep up like it used to.
There are so many instances where you end up hurting yourself while having fun.
Make a quick visit to one of our chiropractic locations in Hialeah and throughout Miami, and get back to normal.
2.    Those with Chronic Headaches
If you have headaches and back pain, chances are they are related. Seek out chiropractic care to finally see a reduction in the aches and pains because our Hialeah chiropractors go right to the source.
3.    Those Experiencing Stress
Stress is one of the biggest reasons why our clients come to visit our chiropractic clinic in Hialeah. If your stress has really affected your back or posture, come see us, and we will sort you out.
4.    Those with Aches and Pains in their Back and Neck
At the end of the day, there is a lot that can affect the health of your back. If you feel aches and pains and really love the feel of a good stretch, chances are you'll love the chiropractic services we offer at our chiropractor in hialeah.
Back pain affects us all, and therefore our services must be for all. Our rates are the best in the business, and with membership, you will save from the second appointment onwards. Not only do we aim to make our services fast, effective, and affordable, we also offer them in Spanish. We want everyone who needs chiropractic treatment in Hialeah to enjoy the wonderful relief we offer.
Visit us and experience how great you can feel for yourself.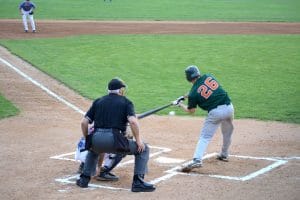 Baseball is a hugely popular sport that many people enjoy. However, injuries can happen while playing the game – whether you are a professional athlete or a novice. The repetitive hitting and throwing motions in baseball put stress on the spine and make players susceptible to strains and back pain. If you notice back pain
Read More »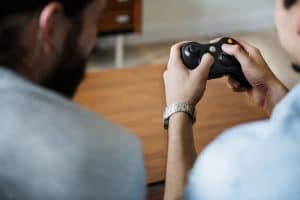 Playing video games is a fun pastime that many people enjoy. However, sitting for long hours can harm your health, particularly when it comes to your spine. Video gaming injuries are becoming increasingly common and include everything from back pain to carpal tunnel syndrome. If you start to experience pain while playing video games, you
Read More »
If you have lower back pain, then you're not alone. Studies show that over half of American adults experience back pain every year. Back pain is a widespread health condition that causes millions of lost workdays every year. Not only can back pain affect your career, but it can also have a significant impact on
Read More »