Affordable Walk-In Chiropractor in Hialeah
Walk-in Chiropractor In Hialeah
$29 CHIROPRACTIC ADJUSTMENTS


FIRST TIME AND EVERY TIME​
    No Appointments
    No Hidden Fees
    Don't Like People Touching Your Neck? That's Cool With Us.
Monday: 
Tuesday: 
Wednesday: 
Thursday: 
Friday:
Saturday: 
Sunday: 
12:00 PM – 8:00 PM
12:00 PM – 8:00 PM
12:00 PM – 8:00 PM

12:00 PM – 8:00 PM

12:00 PM – 8:00 PM

10:00 AM – 6:00 PM

Closed
FIRST TIME AND EVERY TIME
Includes any or all of our chiropractic services during your visit.
Want more info? Fill out the form and we will be in touch.
Don't Want Your Neck Touched? That's Cool With Us.
Ready to feel good again? Let's get cracking!
Chronic back pain can be a terrible, debilitating thing. It can mean that people have to give up work and stop enjoying their free time. It can mean relationships suffer, self-confidence falls, and the little things that we used to take for granted are no longer possible – some days it's even impossible to leave the house.
So finding an affordable chiropractor in Hialeah that requires no appointment and will see everyone who needs chiropractic care is something you won't want to miss out on if your chronic back pain, leg pain, or neck pain is ruining your life.
Our fully qualified, experienced, licensed chiropractors are highly recommended and can treat a wide range of complaints in our friendly, welcoming chiropractic clinic. We can even offer our patients an excellent aftercare treatment plan that will teach them how to prevent any setbacks or reoccurrences of their condition, ensuring their pain relief is long term.
We Highly Value Our Patients
Without our patients, SnapCrack wouldn't exist, and we, therefore, value every person who comes to our chiropractic clinic in South Florida. No matter whether you need pain relief from chronic back pain or you are looking for a family chiropractor to treat a child's misaligned spine; this is something we can do at our affordable chiropractic clinic in Hialeah.
We have a simple promise at SnapCrack; we promise to help all those who need us and who can benefit from spinal adjustment and chiropractic medical treatments.
We will discuss your issues, talk about the reasons behind the pain, and get to work on a treatment plan that takes everything you've told us – and much more – into account. In this way, you know you are getting the ultimate in treatment that can relieve your back pain and help you put your life back on track once more.
The last thing you want when you are suffering from chronic back pain and you need the expert medical advice from a licensed chiropractor is to become stressed and anxious because you can't find our affordable chiropractor in Hialeah.
It's a worry that we can take away from our patients because not only are our friendly, but welcoming chiropractic clinics also easy to find, they are accessible to all. Your stress levels will be much lower when you realize that, with easy parking and simple locations, our South Florida clinics are in the perfect spots to ensure everyone who needs us can find us.
We're A Walk-In Chiropractic Clinic
Because we want to help as many people as we can, and because we know our highly recommended and skilled chiropractic physicians can carry out all the spinal manipulations anyone could need when it comes to chronic back pain and pain relief, we don't ask anyone to make an appointment.
We're so sure of our skills and the fact that we can help everyone, that we want to get right on with the job at hand. In this case, appointments would not help; they would delay treatment to those who truly needed it and cause additional suffering when it was not necessary.
You can rest assured that when you come to SnapCrack's affordable chiropractor in Hialeah, you will be seen without an appointment; we're a walk-in chiropractic clinic, after all.
If you're wondering whether SnapCrack can help you at our chiropractic clinic in South Miami, the answer is yes. We can help you. We can help everyone who needs spinal adjustment and medical advice. We want to help everyone; that's why we exist.
Whether you are suffering from chronic back pain, leg pain, neck pain, sciatica, stress, pregnancy pains, insomnia, migraines, sporting injuries, fibromyalgia, or you need to know about chiropractic treatment options for a wide range of different conditions, SnapCrack can help you at our affordable chiropractor in Hialeah.
You can be of any age, you can have been suffering for any amount of time, you can have seen a chiropractor in the past or never needed one before, and it will make no difference to the excellent chiropractic care you will receive from the experts at SnapCrack.
SnapCrack will always keep our patients completely informed about any treatment plan options or health care treatments that are available. We want each patient to remain in complete control over their medical treatments, and that includes any spinal adjustment for pain relief.
We take the time to explain every procedure, giving the patient any treatment options that might be available and guiding them when necessary. Not only does this mean everyone understands exactly what is happening, but it also relieves stress and enables the work to be done more quickly.
It makes so much sense, and it's something that SnapCrack always ensures happens at our affordable chiropractic clinic in Hialeah.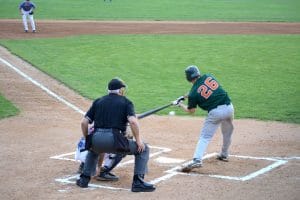 Baseball is a hugely popular sport that many people enjoy. However, injuries can happen while playing the game – whether you are a professional athlete or a novice. The repetitive hitting and throwing motions in baseball put stress on the spine and make players susceptible to strains and back pain. If you notice back pain
Read More »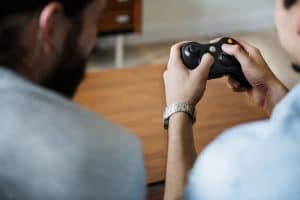 Playing video games is a fun pastime that many people enjoy. However, sitting for long hours can harm your health, particularly when it comes to your spine. Video gaming injuries are becoming increasingly common and include everything from back pain to carpal tunnel syndrome. If you start to experience pain while playing video games, you
Read More »
If you have lower back pain, then you're not alone. Studies show that over half of American adults experience back pain every year. Back pain is a widespread health condition that causes millions of lost workdays every year. Not only can back pain affect your career, but it can also have a significant impact on
Read More »