Affordable Walk-In Chiropractor in Coral Gables
Walk-in Chiropractor In Coral Gables
$29 CHIROPRACTIC ADJUSTMENTS


FIRST TIME AND EVERY TIME​
    No Appointments
    No Hidden Fees
    Don't Like People Touching Your Neck? That's Cool With Us.
Monday: 
Tuesday: 
Wednesday: 
Thursday: 
Friday:
Saturday: 
Sunday: 
12:00 PM – 8:00 PM
12:00 PM – 8:00 PM
12:00 PM – 8:00 PM

12:00 PM – 8:00 PM

12:00 PM – 8:00 PM

10:00 AM – 6:00 PM

Closed
FIRST TIME AND EVERY TIME
Includes any or all of our chiropractic services during your visit.
Want more info? Fill out the form and we will be in touch.
Don't Want Your Neck Touched? That's Cool With Us.
Ready to feel good again? Let's get cracking!
Many people love playing all kinds of different sports. From football to basketball, from running to cycling, from golf to baseball, and much more besides, it's great to be involved in sports not just for your physical health, but for your mental health too.
However, as wonderful as sports are and as great as it is to have as many people involved as possible, sometimes accidents do happen. Injuries can take place. When they do, it will depend on the severity of these accidents as to whether you are going to need the help of an affordable chiropractor in Coral Gables, just like SnapCrack.
SnapCrack should be your first point of contact if you start to suffer from chronic back pain, neck pain, leg pain, or other issues with your joints, limbs, spine, or range of motion. The sooner you seek chiropractic treatment from a first-class licensed chiropractor like the ones working for SnapCrack in South Florida, the sooner you can get your old life back and, ideally, get back to playing the sports you love too.
The Difference with Our Walk-In Service
SnapCrack is an affordable chiropractor in Coral Gables, and our entire team is highly skilled and experienced. However, this is not what makes us stand out from the crowd. What makes us stand out from the crowd is the fact that we offer a walk-in chiropractic care service.
Our walk-in chiropractic clinic means we can offer pain relief from chronic back pain and other conditions to many more people than if we asked everyone to make an appointment. We can give medical advice and treatment options to everyone who comes to us thanks to our superior knowledge of a wide range of ailments, and without the need for an appointment.
This is something we are quite rightly proud of at SnapCrack. This walk-in difference means that you can come to us when you need us, not when we can find a space for you. Your pain relief can start earlier than ever without the need for an appointment at our chiropractic care clinic, and we can offer many different ways to help once you are with us.
A Relaxed and Caring Chiropractic Clinic
As an affordable chiropractor in Coral Gables, SnapCrack understands that chiropractic treatment can be a mystery to many people. This is not a health care treatment that people use every day, and it's not something that you will have come across unless you are suffering from chronic back pain or issues with your range of motion.
What you do need to know about chiropractic treatments is that they are non-invasive and natural. They don't require any anesthetic, and the recovery time is minimal – often patients will feel the pain relief SnapCrack is helping them achieve immediately, and they will be able to leave the pain management clinic within minutes after their treatment is complete.
This is just one of the many reasons why it's wise to seek help from a licensed chiropractor if you are in pain. SnapCrack comes highly recommended and will be happy to see you; there is no appointment necessary.
SnapCrack Can See Everyone
SnapCrack is an affordable chiropractor in Coral Gables, and we are easy to find, easy to park at, and easy to talk to. We pride ourselves on making our chiropractic clinic accessible to everyone who needs us, and we are therefore open to everyone who wants to see what spinal manipulations and chiropractic treatment can do for them.
SnapCrack can work on everyone. There are no age limits to chiropractic treatments since it is non-invasive, and it can make all the difference in the world after a sporting injury, or any other kind of accident or chronic condition.
What pain management and treatments can we offer at SnapCrack? There is a wide range of different conditions for which we can provide pain treatment. These include:
SnapCrack Can Even Help with Stress Relief
The list above might surprise you in several different ways, but the most surprising condition that SnapCrack can treat at our affordable chiropractor clinic in Coral Gables is stress. This goes to show that chiropractic care involves much more than the spinal manipulations it is most famous for.
The spine is hugely important in terms of its relation to the rest of the body. It is linked to every other part of the body via the nervous system, and therefore if the spine is even slightly out of alignment, it can have a serious knock-on effect on your range of motion, and it can result in chronic back pain among many other conditions, including stress.
When the muscles are bunched and tight, which often occurs when the spine is out of alignment, this can cause stress. By reducing this muscle tightness, your stress symptoms will reduce too.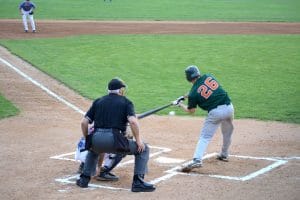 Baseball is a hugely popular sport that many people enjoy. However, injuries can happen while playing the game – whether you are a professional athlete or a novice. The repetitive hitting and throwing motions in baseball put stress on the spine and make players susceptible to strains and back pain. If you notice back pain
Read More »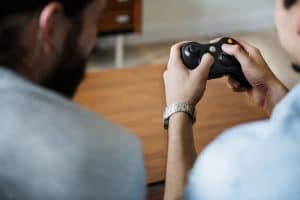 Playing video games is a fun pastime that many people enjoy. However, sitting for long hours can harm your health, particularly when it comes to your spine. Video gaming injuries are becoming increasingly common and include everything from back pain to carpal tunnel syndrome. If you start to experience pain while playing video games, you
Read More »
If you have lower back pain, then you're not alone. Studies show that over half of American adults experience back pain every year. Back pain is a widespread health condition that causes millions of lost workdays every year. Not only can back pain affect your career, but it can also have a significant impact on
Read More »