Walk-In Chiropractors Near Wynwood
Walk-in Chiropractor In Brickell
$29 CHIROPRACTIC ADJUSTMENTS


FIRST TIME AND EVERY TIME​
    No Appointments
    No Hidden Fees
    Don't Like People Touching Your Neck? That's Cool With Us.
Monday: 
Tuesday: 
Wednesday: 
Thursday: 
Friday:
Saturday: 
Sunday: 
12:00 PM – 8:00 PM
12:00 PM – 8:00 PM
12:00 PM – 8:00 PM

12:00 PM – 8:00 PM

12:00 PM – 8:00 PM

10:00 AM – 6:00 PM

Closed
FIRST TIME AND EVERY TIME
Includes any or all of our chiropractic services during your visit.
Want more info? Fill out the form and we will be in touch.
Don't Want Your Neck Touched? That's Cool With Us.
Ready to feel good again? Let's get cracking!
Spinal realignment should always be part of your healthy and balanced lifestyle. The benefits of chiropractic treatment are many, and they will always be relevant, meaning you can consistently receive chiropractic treatment to keep your body aligned and doing what it should.
Improvement of circulation, targeted pain relief, relief of aches and pains, and injury recovery assistance are just some of the many benefits of professional chiropractic treatment – which is what we offer here at our SnapCrack chiropractor in Brickell near Wynwood.
Easy and Affordable Walk-In and Walk-Out Service
We eliminate any stress or time spent trying to get through to book an appointment. We don't want you to have to worry about coming to see us, so we make it as easy as possible for you to drop in at any time during our opening hours.
We also don't want you to be met by a large bill or extensive paperwork when you choose to walk-in, either, without a large price tag.
Completely Affordable at Only $29
At only $29 for your treatment, you can easily walk in, speak to one of our professionals, pay your affordable bill, and be back out the door in no time!
Membership Options Also Available
If you'd prefer to make it a regular thing and pay for a membership instead, we can, of course, arrange that for you. This is a great option for those who want to make chiropractic care a regular thing (which we would highly encourage!). If you visit us once and decide you would like to start a membership later, you're welcome back any time to speak to us about it and we'll arrange that for you.
A Stress-Free, No-Wait Policy
We've made it easy for you to walk in and drop by any time, which means we've also made sure you won't be subjected to any long waits once you arrive here, either. Our no-wait policy means you'll be greeted on arrival by a specialist who will be happy to talk to you about your requirements.
Quality Service from Licensed Chiropractors
We have a team of specialized therapists on hand who can talk you through your chiropractic options and work out what treatment would be best for you.
Casual and No-Pressure Environment
We care about your comfort levels, and we understand that chiropractic care might be a little intimidating for a first timer. We will do everything we can to talk you through your options and put you at ease, and also offer a variety of thrust methods so we can adhere to your preference: gentle, mild, or moderate.
We also abide by any specific requests you may have, such as where you would prefer not to be touched on the body.
Convenient for You
Our entire service, including the treatments themselves, has been arranged with your convenience in mind.
No Hidden Costs
Our policy and price are exactly as we say, with no hidden costs or any small print!
No Insurance Stresses
You don't have to worry about needing medical referrals or any insurance stresses. We have a set treatment price that is hassle-free for you, without the need of insurance obligations.
Choose from Three Effective Chiropractic Methods
You'll be presented with three great choices for your chiropractic treatment. We'll always recommend the best option for your particular needs, but we'll always take on board what you want, too. All three techniques will result in the same level of top-quality chiropractic care and pain relief, so it's up to you what kind of arrangement and thrust level you would prefer.
The Click
Our gentlest option, this will adjust your back in the softest way, without any audible cracks or extensive movement. With this method, your specialist will use a small tool rather than their hands to pinpoint the areas of your spine that need realigning. The small tool will issue a very gentle point of pressure to the relevant areas in order to realign your spine in a very mild manner.
The Crack
As the name rightly suggests, this will see you paired with the technique that will issue a satisfying, audible crack! Your chiropractor will manipulate and apply pressure to your body to crack your spine and body in the right places to alleviate aches, pains, and any other problems you're experiencing. This is the most intense thrust level of our options.
The Drop
This technique is different in that your specialist will ask you to lie on a table instead of manipulating your body upright. This table – named the Thompson drop table – is designed so that specific segments can be moved and dropped when needed. By positioning your body on this table, your specialist will then be able to drop the right segments at the right time and apply a mild thrust simultaneously to the areas that need treatment.
Visit SnapCrack's Walk-In Brickell Chiropractors Near Wynwood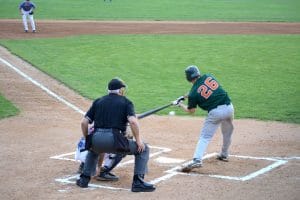 Baseball is a hugely popular sport that many people enjoy. However, injuries can happen while playing the game – whether you are a professional athlete or a novice. The repetitive hitting and throwing motions in baseball put stress on the spine and make players susceptible to strains and back pain. If you notice back pain
Read More »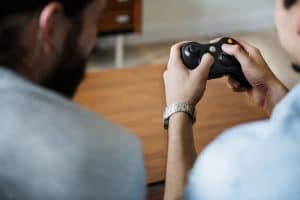 Playing video games is a fun pastime that many people enjoy. However, sitting for long hours can harm your health, particularly when it comes to your spine. Video gaming injuries are becoming increasingly common and include everything from back pain to carpal tunnel syndrome. If you start to experience pain while playing video games, you
Read More »
If you have lower back pain, then you're not alone. Studies show that over half of American adults experience back pain every year. Back pain is a widespread health condition that causes millions of lost workdays every year. Not only can back pain affect your career, but it can also have a significant impact on
Read More »