Walk-in Chiropractors Near Virginia Key
Walk-in Chiropractor In Brickell
$29 CHIROPRACTIC ADJUSTMENTS


FIRST TIME AND EVERY TIME​
    No Appointments
    No Hidden Fees
    Don't Like People Touching Your Neck? That's Cool With Us.
Monday: 
Tuesday: 
Wednesday: 
Thursday: 
Friday:
Saturday: 
Sunday: 
12:00 PM – 8:00 PM
12:00 PM – 8:00 PM
12:00 PM – 8:00 PM

12:00 PM – 8:00 PM

12:00 PM – 8:00 PM

10:00 AM – 6:00 PM

Closed
FIRST TIME AND EVERY TIME
Includes any or all of our chiropractic services during your visit.
Want more info? Fill out the form and we will be in touch.
Don't Want Your Neck Touched? That's Cool With Us.
Ready to feel good again? Let's get cracking!
Did you know that chiropractors help with all kinds of different injuries and complaints? Although we are best known for dealing with back pain, we can assist in a variety of cases, from car accidents to falls and slips, to symptoms of stress, migraines, and tension headaches, rotator cuff injuries, sporting injuries, and so much more besides. Once you really start digging down into what SnapCrack walk-in chiropractors in Brickell near Virginia Key can do, you'll be amazed. We really can help to fix dozens of different ailments.
When you come to see SnapCrack, your life will change for the better. Your pain will reduce, and your mobility will increase, and that means you can do all the things you used to do before your injury got in the way and forced you to stop. You can have your life back again, and that's something truly precious. So, come to SnapCrack today and let us help you.
Whatever we do at SnapCrack, our clients are at the heart of it. The ultimate aim for us is to see as many people as we can become pain-free and happy again.
When you are in pain, particularly if it is chronic pain, misery and even depression become a part of your life. It becomes so ingrained that it can be hard to see a way back to how you were. SnapCrack can show you the way, offering assistance in the darkest of times.
How can SnapCrack walk-in chiropractors near Virginia Key do this? We do this by talking to and listening to our clients. Anyone who comes to us will have a story to tell about what happened to them and why they are now in pain. Hearing that story and looking deeper to understand the root cause of the pain is how SnapCrack is able to not only treat the client now but increase their chances of staying healthier in the future too.
There are many benefits to using SnapCrack when you have a chiropractic issue, and one that you may not have considered, but that is hugely important is that we are easy to find. Our convenient locations as walk-in chiropractors near Virginia Key means you won't have to add any additional stress to your already distressing situation when you are looking for us – we're signposted.
We have plenty of parking for your car. Plus, since we're a walk-in clinic, you don't even have to make an appointment.
You might have to wait a brief time when you come through our door, but it won't be days or weeks. Your waiting time will depend on the number of people who have walked through our welcoming doors before you, and nothing more. In reality, your treatment will start on the day you decide to make SnapCrack your destination.
Why Visit A Walk-In Clinic?
SnapCrack are walk-in Brickell chiropractors near Virginia Key, and that's important. It's what makes us so different, and so good. We can help our clients so much more easily when we don't ask them to make appointments; we can treat the people who desperately need our help when they need it, rather than in a few days, weeks, or even months.
Having to wait is no good for anyone when they are in pain and suffering. It can even make things worse, and they will undoubtedly become more depressed the longer they aren't being seen by a professional chiropractor like the ones at SnapCrack.
Don't make an appointment and then suffer through until the day you can finally be seen. Come to SnapCrack today, and our experts will be happy to talk to you about your problem and design a treatment plan that works for you in terms of both curing and preventing the injury from happening again.
Come to SnapCrack: We Can Help
We make many promises at SnapCrack, and we mean each and every one of them. The one we're making right here, right now is that we can help you. Whatever your age (there are no age limits or restrictions when it comes to chiropractic medicine) and whatever your injury, our highly skilled practitioners will be able to understand the problem and then manipulate your spine back to how it should be to reduce or eliminate your pain, and offer you much better mobility.
This is our job, but it's also our passion, so you can rest assured that we will be happy to help.
You might need just one visit to SnapCrack to feel the benefits of what a chiropractor can do. You might need a series of sessions. Whatever it takes, SnapCrack will go through every aspect of your condition with you and explain what is going on every step of the way.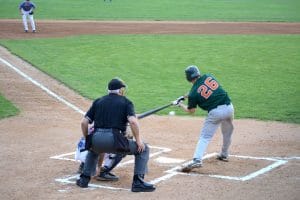 Baseball is a hugely popular sport that many people enjoy. However, injuries can happen while playing the game – whether you are a professional athlete or a novice. The repetitive hitting and throwing motions in baseball put stress on the spine and make players susceptible to strains and back pain. If you notice back pain
Read More »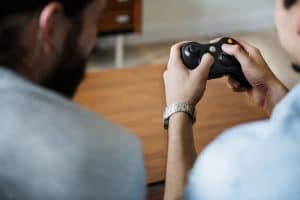 Playing video games is a fun pastime that many people enjoy. However, sitting for long hours can harm your health, particularly when it comes to your spine. Video gaming injuries are becoming increasingly common and include everything from back pain to carpal tunnel syndrome. If you start to experience pain while playing video games, you
Read More »
If you have lower back pain, then you're not alone. Studies show that over half of American adults experience back pain every year. Back pain is a widespread health condition that causes millions of lost workdays every year. Not only can back pain affect your career, but it can also have a significant impact on
Read More »