Walk-In Chiropractors Near Town Square
Walk-in Chiropractor In Brickell
$29 CHIROPRACTIC ADJUSTMENTS


FIRST TIME AND EVERY TIME​
    No Appointments
    No Hidden Fees
    Don't Like People Touching Your Neck? That's Cool With Us.
Monday: 
Tuesday: 
Wednesday: 
Thursday: 
Friday:
Saturday: 
Sunday: 
12:00 PM – 8:00 PM
12:00 PM – 8:00 PM
12:00 PM – 8:00 PM

12:00 PM – 8:00 PM

12:00 PM – 8:00 PM

10:00 AM – 6:00 PM

Closed
FIRST TIME AND EVERY TIME
Includes any or all of our chiropractic services during your visit.
Want more info? Fill out the form and we will be in touch.
Don't Want Your Neck Touched? That's Cool With Us.
Ready to feel good again? Let's get cracking!
Making SnapCrack your one and only choice for easy and hassle-free chiropractic care is a decision you won't regret! Our mission has always been – and will always be – to provide a welcoming drop-in service for anybody needing spinal adjustment therapy and corresponding advice. We want you to be living your best life with as much mobility as possible in a pain-free way.
Alongside your pain and chiropractic needs, we don't want to add more stress on top of that by asking you to make an appointment. We provide a flexible walk-in policy at our Brickell chiropractor location near Town Square, tailored for you.
We are proud to provide:
An easy walk-in and walk-out service
A hassle-free, no-wait policy
Top-quality service at all times, whether it's your first time or one of many!
An affordable and competitive price at $29
A casual and relaxed environment
No hidden costs
No insurance hassles
We want our service to be as easy to use as possible, no matter your working schedule or your lifestyle choices. We understand that working full-time hours leaves you little time to fit in appointments, and when you're left in pain or discomfort and need tailored care, this can be hugely problematic.
This is why we make it as simple as possible with our walk-in chiropractor in Brickell near Town Square.
We want our chiropractic service to be something that you can enjoy and reap the benefits of, instead of your visits being another source of stress or taking a backburner because you can't find a convenient appointment time.
Your health should always be a priority, and we never jeopardize that by having a strict appointment basis. Our doors are always open whenever is convenient for you.
Your time with us will also be spent however you need, depending on how much time you can spare. We can offer extra services, such as X-rays, but these aren't necessary if you simply don't have the time.
Work Full Time? No Problem!
Drop by before work or come to see us on your lunch break. Or, come and see us straight when you're done with work for the day. You don't need to worry about rushing out of work early or having to book unnecessary time off to fit in your chiropractic appointment. Walk in any time, suited around your full-time working schedule.
The Crack, The Click, and The Drop: Our Three Professional Treatment Options
When you drop by for a friendly chat with us, we will offer you three treatment options based on what we think is best for your situation and what level of thrust you would prefer: gentle, mild, or moderate.
So, What's the Crack?
The Crack is exactly what you can imagine; we will manipulate your spine to treat any pain or misalignment and provide a satisfying crack in the process! This manual adjustment option provides a moderate thrust that leaves you feeling balanced and energized again. Our licensed chiropractor will release any tension in the joints with an audible crack.
So, What's the Click?
The gentlest option available for those who would prefer less of a crack, this technique can be good for first timers. Using a hand-held instrument to gently apply pressure to the target areas of your body, relief will be easily achieved from pain and discomfort, without your body having to be moved extensively.
So, What's the Drop?
Using a Thompson drop table, this technique will have you lie comfortably on the table in order for your chiropractor to adjust segments of the table and drop accordingly to apply the right pressure to various parts of your body, targeted for pain relief. All you have to do is lie on the table and let us do the work!
Hassle-Free Chiropractic Care
We cater for all types of pain, of varying severity. There are many areas of your body where pain can emerge due to a misalignment of your spinal vertebrae.
Perhaps you're experiencing neck and back trouble from sitting at a desk all day for your job, or maybe you're suddenly experiencing discomfort and would like pain relief as soon as possible. No matter the cause or issue, we can fully support you in a stress-free way. Even if you have the healthiest habits with great posture, chiropractic treatment every now and again can be hugely beneficial to have you feeling your best at all times.
No matter what's causing you pain or pressure on your spine, at SnapCrack, we tailor everything for you. We work on getting your body completely aligned with the best posture, and we want to eliminate any unnecessary pressure on your spinal nerves.
Additionally, regular treatment with us can take the best preventative steps for avoiding long-term spinal issues, especially if your lifestyle sees you sitting down a lot.
Contact SnapCrack today!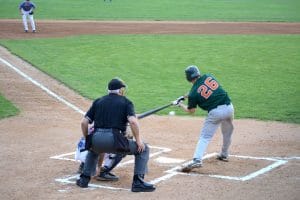 Baseball is a hugely popular sport that many people enjoy. However, injuries can happen while playing the game – whether you are a professional athlete or a novice. The repetitive hitting and throwing motions in baseball put stress on the spine and make players susceptible to strains and back pain. If you notice back pain
Read More »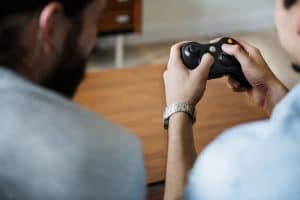 Playing video games is a fun pastime that many people enjoy. However, sitting for long hours can harm your health, particularly when it comes to your spine. Video gaming injuries are becoming increasingly common and include everything from back pain to carpal tunnel syndrome. If you start to experience pain while playing video games, you
Read More »
If you have lower back pain, then you're not alone. Studies show that over half of American adults experience back pain every year. Back pain is a widespread health condition that causes millions of lost workdays every year. Not only can back pain affect your career, but it can also have a significant impact on
Read More »