Walk-in Chiropractors Near Sunset Acres
Walk-in Chiropractor In South Miami
$29 CHIROPRACTIC ADJUSTMENTS


FIRST TIME AND EVERY TIME​
    No Appointments
    No Hidden Fees
    Don't Like People Touching Your Neck? That's Cool With Us.
Monday: 
Tuesday: 
Wednesday: 
Thursday: 
Friday:
Saturday: 
Sunday: 
12:00 PM – 8:00 PM
12:00 PM – 8:00 PM
12:00 PM – 8:00 PM

12:00 PM – 8:00 PM

12:00 PM – 8:00 PM

10:00 AM – 6:00 PM

Closed
FIRST TIME AND EVERY TIME
Includes any or all of our chiropractic services during your visit.
Want more info? Fill out the form and we will be in touch.
Don't Want Your Neck Touched? That's Cool With Us.
Ready to feel good again? Let's get cracking!
The sole aim behind SnapCrack walk-in chiropractors in South Miami near Sunset Acres, the entire reason for setting up a practice, to begin with, has always been to help those in need. Pain, no matter where it is located on the body, can have a devastating effect on someone's life. It might directly affect mobility, for example, and even if it doesn't, it can cause mental health problems like depression and stress. Pain can mean that you cannot work, cannot enjoy family life, cannot even leave the house in some cases. Why should people have to live like this when there are natural, non-invasive techniques to help them?
Our goal at SnapCrack remains the same, and we are dedicated to helping those who need us the most. To offer the best treatment we can, we employ the best – highly trained, fully qualified chiropractic practitioners. They can diagnose and treat conditions and make the patient feel one hundred percent better.
It's the Spine – And It's More Than That
If you have any knowledge about what a good chiropractor does, you'll likely know that the work relates to the spine. By careful manual manipulation, the spine can be successfully realigned, and this will reduce pain in the back, neck, shoulders, hips, and legs. Yet what you might not know, and what is at the core of what every chiropractor believes, is that the spine is connected to much more than these areas; through the nervous system, it is connected to every part of your body.
What does this mean? It means that although we treat the spine and the injuries and pain that is associated with this, we also treat much more than you might realize. We can assist you if you are suffering from:
Muscle tension
Muscle spasms
Stress
Fibromyalgia and other digestive problems
Migraines and tension headaches
With much more besides. You could very well be suffering from something that SnapCrack walk-in chiropractors near Sunset Acres could help you with; it won't hurt to ask and be assessed, and it could stop your pain and discomfort entirely. Being completely natural and entirely non-invasive, the alternative therapy known as chiropractic medicine can help anyone, whatever their age, whatever their ailment.
Prevention Needs to Be Addressed
At SnapCrack, we value our patients highly. This means we take the time to care for each one individually, offering them bespoke treatment plans that allow them to not only be treated in our comfortable, inviting walk-in clinic but gives them the tools and information they need to help themselves after the initial treatment has been carried out.
Prevention is just as important as the cure; without knowing and understanding what caused the problem in the first place, patients can easily slip back into bad habits such as poor posture or lifting incorrectly. Our practitioners will explain how to live more healthily, protecting the spine as much as possible; it's what makes us unique. We want to help in the long term, not just as a short-term measure.
You Don't Have to Be in Pain
Although many people wouldn't think of asking for a chiropractor's help if they are not in pain, we can help those who aren't hurting. We might focus on the spine, but we know the spine is connected to the rest of the body, and we know that realigning the spine to make it straight and put it back where it should be can relieve stress and tension and that relief is immediate.
If you have been feeling stressed and your muscles are tense, SnapCrack walk-in chiropractors near Sunset Acres can assist you. Whether you have a specific event that is worrying you, or you're just busy in life, and it's causing you stress, you can get relief from a chiropractor. The change you'll feel will be beautiful, and you'll realize just how tense you really were. Plus, getting help before any pain starts is a considerable preventative measure that can save you a lot of trouble further on.
Why come to a walk-in? What are the benefits of visiting SnapCrack walk-in South Miami chiropractors near Sunset Acres? There are many, but the most important, and the one that makes us different and successful in treating pain and mobility issues, is that patients don't have to wait. They don't have to suffer the disappointment of making an appointment and then being in pain for may days, perhaps week or more, before being seen. Essentially, our patients don't have to suffer for any longer than they have to; they can come to see us and be treated; there are then, subject to an assessment.
When you arrive, you will see a qualified, highly trained chiropractor who will understand just what you need to make your pain much less, and perhaps even disappear forever. Just because we offer a walk-in service that doesn't mean you will be rushed; your treatment will be as thorough and as helpful as it needs to be.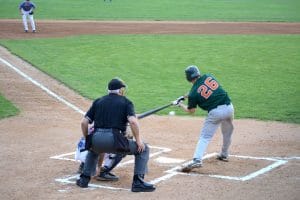 Baseball is a hugely popular sport that many people enjoy. However, injuries can happen while playing the game – whether you are a professional athlete or a novice. The repetitive hitting and throwing motions in baseball put stress on the spine and make players susceptible to strains and back pain. If you notice back pain
Read More »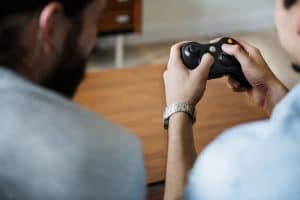 Playing video games is a fun pastime that many people enjoy. However, sitting for long hours can harm your health, particularly when it comes to your spine. Video gaming injuries are becoming increasingly common and include everything from back pain to carpal tunnel syndrome. If you start to experience pain while playing video games, you
Read More »
If you have lower back pain, then you're not alone. Studies show that over half of American adults experience back pain every year. Back pain is a widespread health condition that causes millions of lost workdays every year. Not only can back pain affect your career, but it can also have a significant impact on
Read More »