Walk-in Chiropractors Near Star, Palm, and Hibiscus Islands
Walk-in Chiropractor In Miami Beach
$29 CHIROPRACTIC ADJUSTMENTS


FIRST TIME AND EVERY TIME​
    No Appointments
    No Hidden Fees
    Don't Like People Touching Your Neck? That's Cool With Us.
Monday: 
Tuesday: 
Wednesday: 
Thursday: 
Friday:
Saturday: 
Sunday: 
12:00 PM – 8:00 PM
12:00 PM – 8:00 PM
12:00 PM – 8:00 PM

12:00 PM – 8:00 PM

12:00 PM – 8:00 PM

10:00 AM – 6:00 PM

Closed
FIRST TIME AND EVERY TIME
Includes any or all of our chiropractic services during your visit.
Want more info? Fill out the form and we will be in touch.
Don't Want Your Neck Touched? That's Cool With Us.
Ready to feel good again? Let's get cracking!
When we first opened SnapCrack walk-in chiropractors in Miami Beach near Star, Palm, and Hibiscus Islands, we had a clear goal in mind, even if it did start with a dream. Our goal – and dream – was to give as many patients as possible the help they need to increase their mobility and reduce their pain so that they can live healthy, fulfilling lives.
It's why we decided to create a caring space for people to come to when they need help, a space full of experts who want to help as much as they can, and do so on a daily basis.
It makes no difference who comes to us, what their problem is, or how they have been treated in the past – we take each case and each person individually, and we tailor your treatment plan to meet your requirements, treat your complaint, and ensure you are able to stay fit and healthy when you leave our care. Everyone is different, everyone's pain is different, everyone's needs are different, and at SnapCrack we know the difference – it's what we do.
We don't believe that having a healthy and happy spine should come with a high price tag. We always want to deliver effective back pain relief without you having to worry about large bills or insurance policies. We simply target and treat your pain, at only $29, no insurance needed.
SnapCrack walk-in chiropractors near Star, Palm, and Hibiscus Islands want to help as many people as possible. It's why we offer a walk-in service, to allow those who might otherwise have had to wait – and maybe not made an appointment at all – immediate relief.
Yet we always have to think about the future as well as the here and now. If the same injury happens, or the patient doesn't change their lifestyle to fit with their new health and pain-free existence, it's entirely possible.
This is why SnapCrack focuses on prevention, not just cures. Although we love our clients, we worry when they keep constantly returning. If they do, it means they are in pain again, something that we want to prevent. So we do whatever we can to give advice and information so that everyone is able to be educated on how to stay safe.
SnapCrack Helps Even If You Have No Pain
Many of the patients who come to SnapCrack and need help are in pain. However, you don't have to be in pain to get help from us. In fact, it can be extremely beneficial to see a chiropractor even if you have no symptoms at all.
This is because the alignment of the spine can help to reduce stress and tension, make muscles less tight, and generally make people feel much healthier and more relaxed. This can be ideal for any number of reasons, from personally wanting to feel as healthy as possible to get prepared for an important event, such as a wedding, job interview, or college exam.
The more healthy you feel, and the less tense you are, the more confident you will be when you have to face difficult situations, and this can make all the difference when it comes to your success and enjoyment.
You might be wondering why it makes sense to visit walk-in chiropractors near Star, Palm, and Hibiscus Islands and see the experts at SnapCrack. The truth is that a walk-in, same-day visit to a chiropractor is simply better for you than having to make an appointment and then wait for that appointment in pain and suffering.
If you have a condition that a chiropractor can treat, or even if you're not sure if we can help you, come to us and speak to the experts on hand. We will give you all the advice and information you need to ensure you are getting the best treatment possible, as quickly as possible.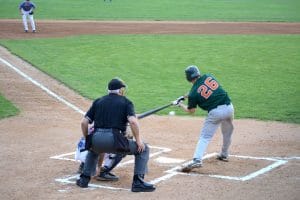 Baseball is a hugely popular sport that many people enjoy. However, injuries can happen while playing the game – whether you are a professional athlete or a novice. The repetitive hitting and throwing motions in baseball put stress on the spine and make players susceptible to strains and back pain. If you notice back pain
Read More »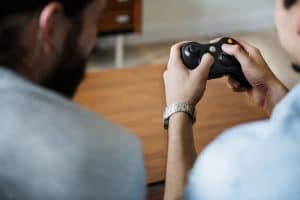 Playing video games is a fun pastime that many people enjoy. However, sitting for long hours can harm your health, particularly when it comes to your spine. Video gaming injuries are becoming increasingly common and include everything from back pain to carpal tunnel syndrome. If you start to experience pain while playing video games, you
Read More »
If you have lower back pain, then you're not alone. Studies show that over half of American adults experience back pain every year. Back pain is a widespread health condition that causes millions of lost workdays every year. Not only can back pain affect your career, but it can also have a significant impact on
Read More »